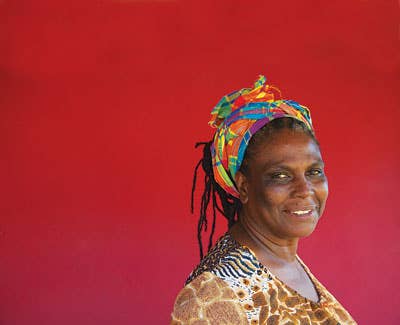 Travel
The Guide: Jamaica
Breakfast for two with drinks and tip: Inexpensive Under $20 Moderate $20-$80 Expensive Over $80
For more information on travel in Jamaica, contact the Jamaican Tourist Board at 800/526-2422 or go to visitjamaica.com.
77 Knutsford Boulevard, Kingston (876/926-5430; wyndhamkingston.com). Rates: $139–$189 double. This 303-room high-rise is located across the street from New Kingston's Emancipation Park. Don't miss the johnnycakes at the Terrace Cafe's extensive Sunday brunch buffet.
Jakes Hotel, Villas & Spa
Calabash Bay, Treasure Beach, St. Elizabeth (876/965-3000; jakeshotel.com). Rates: $95–$325 double. This eco-resort features 21 garden- or bay-view rooms, plus 6 cottages and 3 villas, many with verandas and large outdoor showers. Jakes Country Cuisine, one of its two restaurants, offers breakfast dishes like poached organic eggs and callaloo.
Old Gas Station, Pechon Street, Kingston (876/408-6658). Inexpensive. This cheery stand serves hawkers, bus drivers, and other downtown Kingston denizens quick breakfasts like ackee and saltfish, along with dumplings, yams, and other filling sides.
Ashanti Oasis Vegetarian Restaurant
12 Breamar Avenue, Kingston (876/441-4312). Inexpensive. At Rasta chef Yvonne Peters-Hope's indoor-outdoor Ital restaurant, the day kicks off with meat-free, salt-free, yet flavorful dishes, such as vegetable run-up (a coconut milk-enriched vegetarian stew) and ackee with bean curd.
Charley Mattrass Porridge Centre
65 Mall Wolmers Arcade, Church Street, Kingston (876/872-7391). Inexpensive. Not far from Coronation Market, this shopping-arcade stall serves morning customers hot, soupy porridges in flavors including plantain, cornmeal, and the popular peanut.
Contemporary Art Gallery & Café
7 Argyle Road, Kingston (876/927-9958). Moderate. Reserve a spot for the bimonthly Sunday brunch on the veranda of the art-filled home of gallerist and caterer Dian Watson, who is famed for her hominy porridge, slowly cooked with coconut, condensed, and evaporated milks until it's rich and pudding-like.
Devon House, 26 Hope Road, Kingston (876/906-7165; grogshoppejm.com). Expensive. Jamaica's most beloved chef, Norma Shirley (who died in 2010), opened this picturesque restaurant at the historic Devon House. The restaurant is currently not serving breakfast or brunch, but at other times of day, creative dishes like conch puffs with ginger-teriyaki sauce or callaloo-stuffed curried chicken breast are served in the mango tree-shaded courtyard.
2 Altamont Terrace, Kingston (876/929-3906; hotpotjamaica.com). Inexpensive. This colorful restaurant surrounded by New Kingston hotels offers covered courtyard seating. Dine on a breakfast of saltfish cooked with okra or ackee, or try braised liver or kidneys, washed down with a drink from the extensive juice bar. Dinner features seafood and tofu-based dishes.
Calabash Bay, Treasure Beach, St. Elizabeth (876/965-0070). Inexpensive. On weekends, grab a steaming cup of conch or goat soup, made fresh with local ingredients and cooked over an open fire outdoors at this modest grocery in St. Elizabeth.
Susie's Bakery and Coffee Bar
Shops 1 and 2, Southdale Plaza, 2 South Avenue, Kingston (876/968-5030; susiesbakery.com). Moderate. Jamaican celebrities hobnob over casual meals at this New Kingston café and bakery. Served al fresco, the weekend brunch buffet features traditional dishes like mackerel rundown, plus desserts including bread pudding and Susie's knockout plantain tarts.