South Carolina Recipes From Local Chefs: Euphoria Food Festival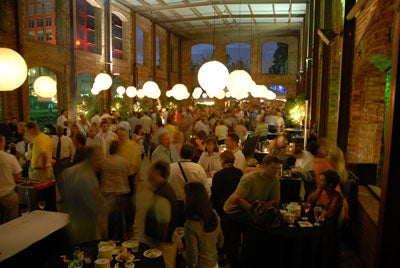 This September (September 23-26, 2010), the city of Greenville, South Carolina, nestled in the foothills of the Blue Ridge Mountains, will play host to the sixth annual Euphoria food, wine, and music festival. Join the culinary community of Upstate South Carolina for a long weekend of cooking demonstrations from visiting chefs such as Justin Bogle of New York City's Gilt, wine seminars and tastings hosted by some of the country's premier master sommeliers, wine-paired multicourse dinners hosted by local restaurants, a live jazz New Orleans-style brunch buffet, and more. All this and music too, with live musical performances from national recording artists Chuck Cannon, Shawn Colvin, and many others, including the festival's co-founder, singer-songwriter Edwin McCain. You can purchase an all-inclusive pass for the whole weekend or buy individual tickets to specific events. For a complete schedule and more information, visit www.euphoriagreenville.com/tickets.
To give you a sense of the tastes of Upstate South Carolina and the signature dishes of some of the restaurants and chefs who'll be featured this year, we've put together a collection of recipes from participating chefs (see South Carolina Recipes: Euphoria Food Festival) so you can cook up some of the flavors of the Euphoria festival at home.