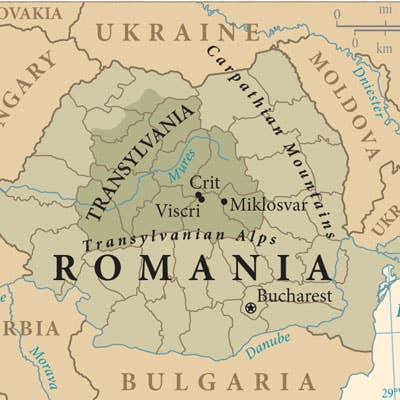 Travel
The Guide: Transylvania
Transylvania is a four-hour drive from Bucharest, Romania's capital. For help planning your trip, contact Romania Tourism (romaniatourism.com) and the Adept Foundation (fundatia-adept.org).
Casa Wagner Piaţa Cetăţii 7, Sighişoara (40/265/506-014). Rates $120 double. On the main square in Sighişoara, this pleasant hotel is a good base for exploring the Saxon villages of Transylvania.
Count Kalnoky's Estate_ 186 Strada Principală, Miklosvar (40/742/202-586). Rates: $190 double._ At these beautiful guesthouses, meals run to traditional dishes like ciorbă de perisoare (pork-and-rice meatball soup).
Mihai Eminescu Trust Guesthouses_ 10 Strada Cojocarilor, Sighişoara (40/754/212-372). Rates: $40 per person_. The MET rents cottages in rural villages, with the option to order in meals from home cooks, or to dine with local families.
Casa cu Cerb Strada Şcolii 1, Sighişoara (40/265/774-625). Moderate. The "House of the Stag" serves excellent Romanian dishes, including mămăligă (a coarse polenta) and stewed chicken.
Gerda Gherghiceanu's Farmhouse Restaurant_ Strada Principala 22, Viscri (40/741/009-889). Moderate._ Gherghiceanu serves terrific home-style Saxon cooking—crepes with her own jams, hearty stews—in the courtyard of her farmhouse.
Unglerus Restaurant_ Strada Decembrie 1, Biertan (40/269/806-699). Moderate._ This restaurant is famous for its Biertan platter, a spread of skinless sausages called mititei and other grilled meats.