Millie's Restaurant & Bakery
In this year's SAVEUR 100, we take stock of our favorite things: recipes, people, places. We consider every last one a new classic.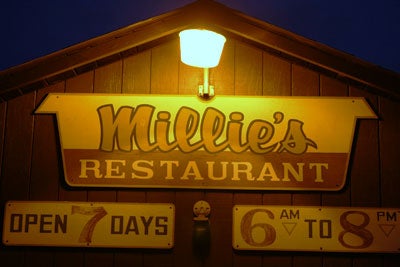 Since 1980, pie lovers have beaten a path to rural Middleport, Ohio, for owner Millie Duncan's coconut cream, butterscotch cream, chocolate cream, peanut butter, pumpkin, custard, pecan, cherry, and other astoundingly delicious pies. My favorite, the banana cream, exceeds my benchmarks for excellence: a flaky hand-rolled butter crust, ripe banana, rich custard, and a meringue topping that doubles the pie's height.
Millie's Restaurant & Bakery_
(740/992-7713)
39239 Bradbury Road
Middleport, Ohio 45760
_