How Do You Pronounce SAVEUR?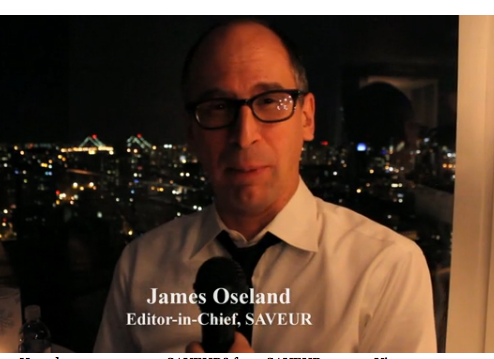 At our holiday party last week, friends of SAVEUR gathered at the penthouse of the Cooper Square Hotel to celebrate the season, the magazine, and the million-dollar panoramic views of New York City — and dive in to a potluck feast prepared by over a dozen chefs, including Anita Lo, Scott Conant, Stephanie Izard, Andy Ricker, and Michael White. With so many of our loved ones all in one room, we decided to pose a question of grave importance: "How do you pronounce SAVEUR?"
Check out the video to see the surprising variety of pronunciations — plus cameo appearances from Salon's Francis Lam, Eater's Lockhart Steele, Grub Street New York's Jenny Miller, Adam Kuban of Serious Eats, chefs Missy Robbins and Stephanie Izard — and stay through the end for the grand finale pronunciation from editor-in-chief James Oseland, complete with helpful domestic-pet mnemonic.