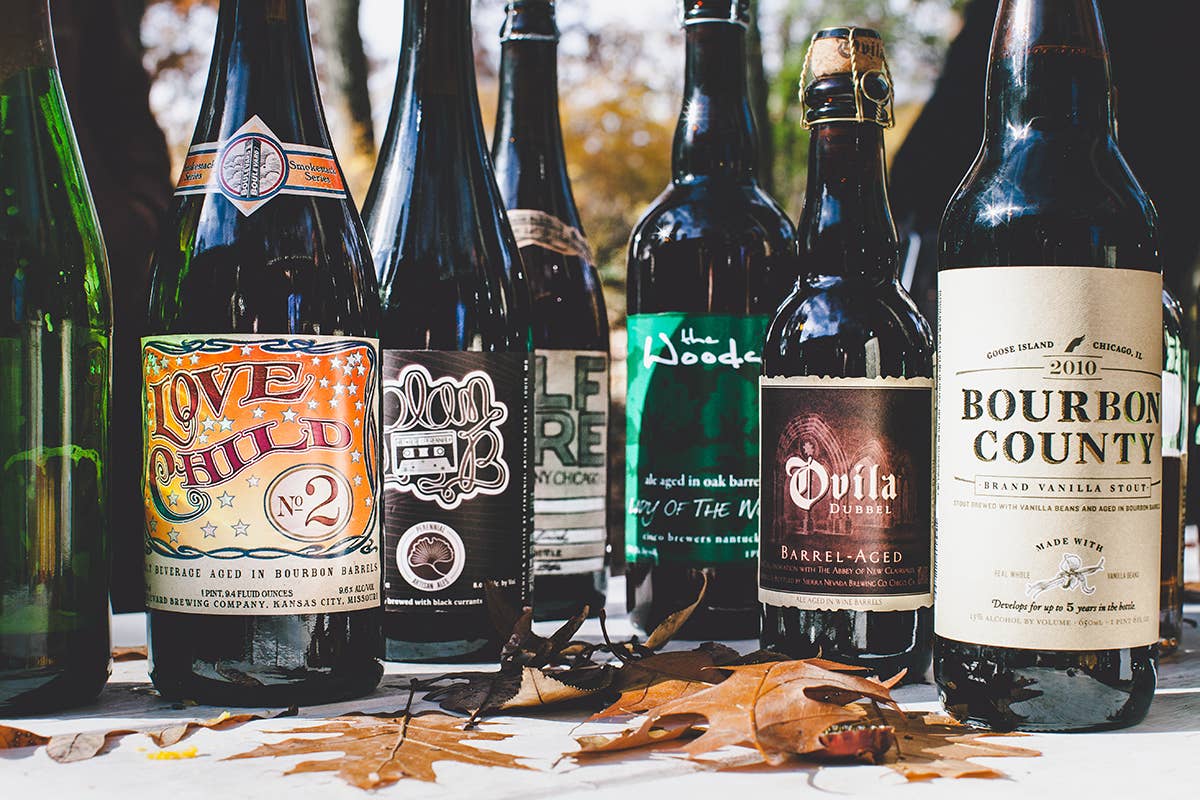 Culture
Meet the 2013 BFBA Winners: Good Beer Hunting
We're blown away by the talent, passion, and intelligence of this year's Best Food Blog Awards winners, and learning the stories behind their blogs–how they became interested in baking, travel, or craft beer; what inspires them to write, photograph, or create delicious original recipes–makes us appreciate their work that much more. See all the winners »
Category Won: Best Wine or Beer Blog
Geographic Location: Chicago
When and how did you become interested in beer? Originally from Pennsylvania, I'm one of the lucky ones that always had a craft alternative in Yuengling Lager—or as we call it back home: lager. But it was when I moved to Chicago that everything changed. I stumbled upon bars like Hopleaf and Maproom where I got to try Belgian beers and French Saisons for the first time. I was hooked. And eventually Chicago came to life with a local microbrewery industry that now seems to sprout from every street corner.
What are a few of your favorite posts on your site? My favorite stories always involve my love of beer, food and travel. So hands down, my adventures in Seoul, South Korea, travels in Stockholm and the Swedish wilderness, Portugal, and the many trails I've worn between Chicago and other Midwestern destinations like Grand Rapids are my favorite. And there are so many more of those to come. In the last year I've been to Florida, Los Angeles and the nearby desert, St. Louis and Long Island all in search of great beer stories—and I found some gems I've yet to tell.
Where do you draw inspiration for your posts? I'm attracted to the people behind craft beer. Their passions and dedication to the craft come through in everything they produce, and an amazing culture seems to spontaneously combust around them. Beyond beer, I'm a writer and photographer, and I find my inspiration in people like Todd Selby, who continue to find creative, fun, and beautiful ways of telling stories about creative people. And I'm forever indebted to writers like David Quammen—the kind of naturally inquisitive investigators who don't just ask questions, but participate in their narratives, sticking around long enough that the b-roll becomes the real story.
** What blogs do you personally read, food or otherwise?** Not as many as I'd like. When you're in the field every day and night in the beer and food industry, you get your knowledge first-hand. A classic "cobblers kids with no shoes" situation. But that's also why I think GBH stays so fresh, because it's much more influenced by other forces. There are a number of blogs in related craft-focused industries that I love for their storytelling and photography, like Street Etiquette out of NYC, Ryan Plett's [You Have Broken the Internet]](http://youhavebrokentheinternet.blogspot.com/), and Design Tripper by Meghan McEwen. And photographers blogs like Mouth of the Mountain, Faded Streets, Jeremy Sachs Michaels and Sandra Juto among many others. Every one of those people have directly influenced how I shoot and how I see a story, and this is probably the first they've heard of it.
Are you excited to go to Las Vegas for the BFBA Awards? Totally excited. This honor is a confirmation for me that the country is on fire for craft beer right now, and that it's earned its place as part of the larger story of the expansion of the American palate. To be able to represent an entire industry's passion with the GBH project is both humbling, and rewarding for the countless hours of work that luckily for me, feel much more like a damn good time.