Meet the 2014 BFBA Winners: 5 Second Rule
Each year we've hosted the Best Food Blog Awards, we're astounded at the depth, variety, creativity, and ingenuity of the food blogs nominated, and this year was no exception. Through this series of interviews, the 2014 winners share the stories behind their blogs, deepening our appreciation for their work that much more. Here, Cheryl Sternman Rule talks about her site 5 Second Rule, the readers' choice winner for Best Writing. **[See the rest of the winners »]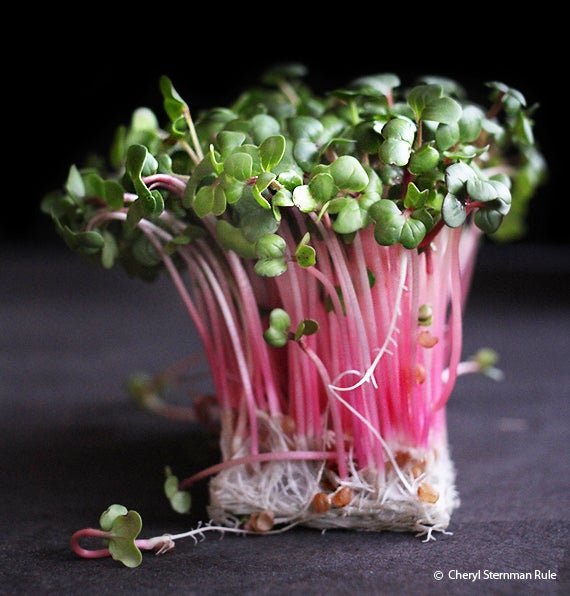 Blog Name: 5 Second Rule
Category: Best Writing, Readers' Choice
Running Since: I started 5 Second Rule in the spring of 2008, so my blog is six years old. It's basically a first-grader.
Geographic Location: I've spent the past decade happily settled in San Jose, California, but if you scratch the surface, you'll find traces of all the places I've lived, including New York, Washington, D.C., the greater Boston and Philly areas, Paris, and Eritrea.
When and how did you become interested in food writing? I subscribed to my first food magazine in the early 90's. At some point, someone gifted me Ruth Reichl's memoirs Tender at the Bone and Comfort Me with Apples, and after that I fell hard. I remember attending a one-day food writing symposium at Radcliffe and sitting next to a freelancer for The Boston Globe's food section. (She probably told me how hard it was to make it in this business, but I paid no heed.) Within a few years, I'd abandoned my first career (in education), enrolled in culinary school, tried my hand (briefly) at working in a bakery, and then turned seriously to food writing. I've been writing about food professionally for almost 10 years now and have written two cookbooks. Ripe: A Fresh, Colorful Approach to Fruits and Vegetables (2012, a collaboration with photographer Paulette Phlipot) and Yogurt Culture, which comes out next spring (2015).
I paint a more personal portrait of my initial decision to pursue food writing here.
What are your favorite posts? One last bite
Chain link bread
I want my children to eat za'atar
I make my dad some eggs
And, for good measure, two specifically on food writing:
Words taste good if you learn how to cook them
You say she writes like that? Well, I write like this
What is your process for developing a post? It varies. I jot down sparks of inspiration from potentially insignificant snippets of everyday life. Then I gnaw on them for a good while, and days, weeks, even months later I'll come back to them. At that point, if they've taken on greater meaning and I'm able to connect them to food in a way that feels organic rather than contrived, they'll form the backbone of a post.
Other times, the posts start more directly with the food, though I always try to find some universal hook beyond a recipe to anchor my writing. The thinking takes me forever, but the writing is pretty quick.
What do you draw inspiration from? Visuals (I'm crazy about Instagram and can be found here); bits of overheard conversation; things I read in the newspaper; tender moments with my kids; food trends that make me angry; moments of understanding or clarity as I reflect on past events; song lyrics…. For me, food is the frame of each post but it's not always its center.
I also get hugely inspired by friends, colleagues, and fellow food writers. Tara Mataraza Desmond, Phyllis Grant, Erin Scott, Alana Chernila, Amanda Niehaus, Camille Storch, Danielle Tsi, Denise Marchessault, and talented, generous friends and fellow authors far too numerous to name. I could go on about them for hours…I really could.