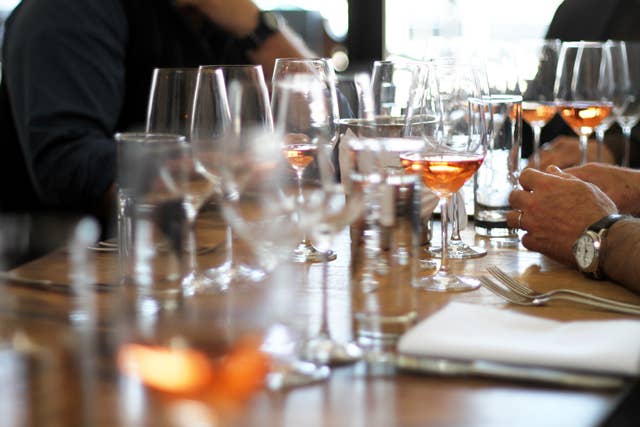 Culture
Meet the 2014 BFBA Winners: Brunellos Have More Fun
Each year we've hosted the Best Food Blog Awards, we're astounded at the depth, variety, creativity, and ingenuity of the food blogs nominated, and this year was no exception. Through this series of interviews, the 2014 winners share the stories behind their blogs, deepening our appreciation for their work that much more. Here, Whitney Adams talks about her site Brunellos Have More Fun, the editors' choice winner for Best Beer/Wine Blog. **[See the rest of
Category: Beer/Wine Blog, Editors' Choice
Running Since: July, 2009
Geographic Location: Los Angeles (with a lot of travel sprinkled in!)
When and how did you become interested in wine? Was it a slow burn or an obsession that exploded? A little bit of both. My interest in wine probably began before I even realized, while working in restaurants in New York after college and traveling to Italy for the first time as a teenager. Fast forward to LA in 2008, I was managing an Italian restaurant and feverishly studying our newly added wine list. Then, all of a sudden, it was like a smack in the face. WINE! A year later, I started my blog, traveled to Italy to work harvest, and started studying for my Certified Sommelier exam. The rest is, you know, history.
What are your favorite posts? My favorite posts are ones I write while traveling or sitting around a table eating food and drinking wine. I'm most inspired while on the road. It just really feeds me in a way nothing else does. Photography is a major part of my blog and some of my best photos are taken while out on the wine trail. And I have to say, I love my Lady Somm Style series!
What is your process for developing a post? There is no rhyme or reason. I try to fill my calendar with fun dinners, wine tastings, and travel. And then bring my camera and see what happens. Sometimes, I'll put a little bit more thought into creating a series, like Lady Somm Style, What's for Sipper?, or Ask Whit. But usually, I fly by the seat of my pants. My main goal, always, is to take beautiful photos, capture the energy, and write like I'm talking to one of my best friends.
What do you draw inspiration from? Everything! Inspiration can come from the wine itself or work backwards: the season, the location, the food, the people, etc. I recently wrote a post about the scent of my favorite candle and burnt palo santo. Nothing is off limits, as long as it is a sensory experience. Everything, to me, comes back to the wine. ​