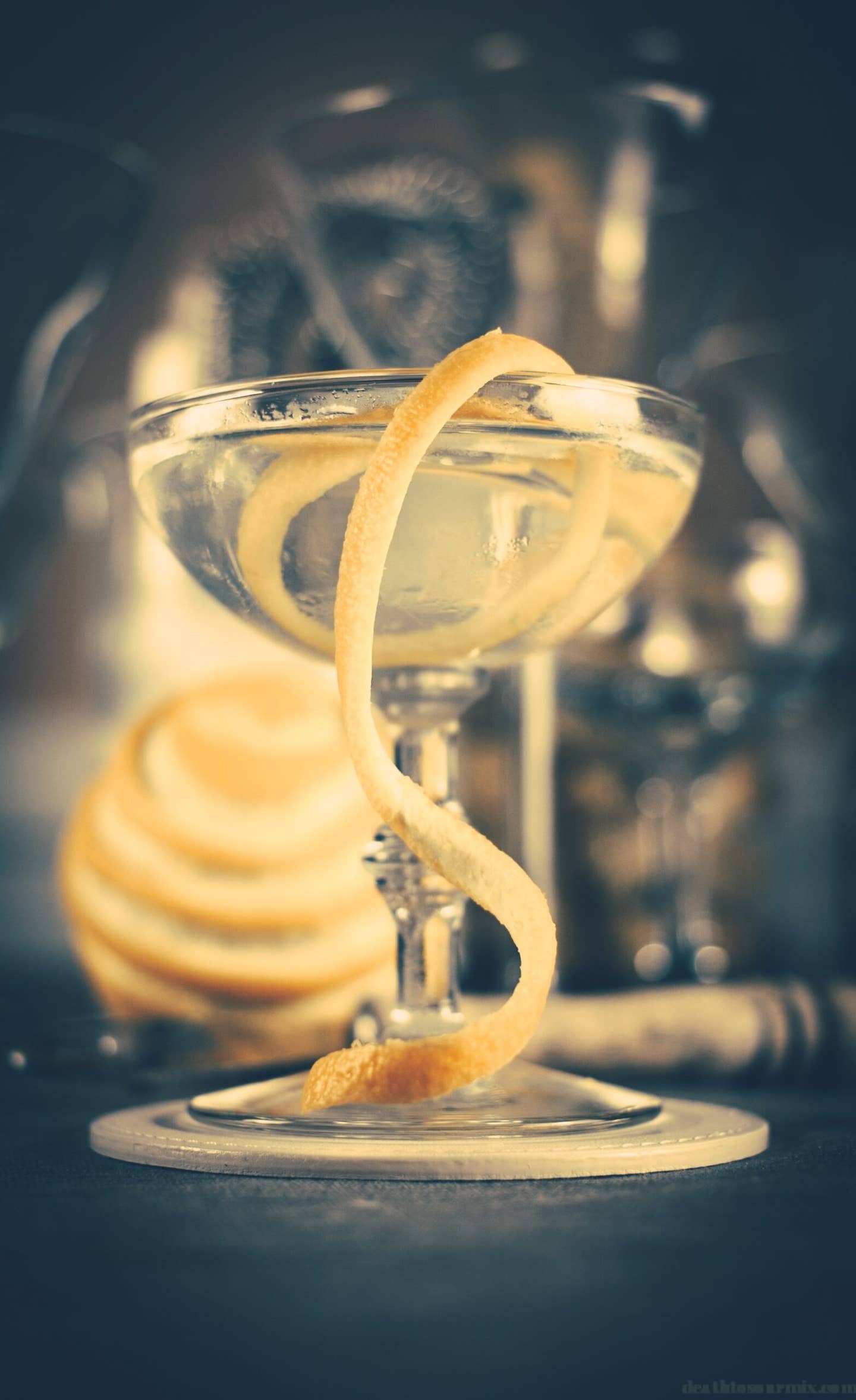 Culture
Meet the 2014 BFBA Winners: Death to Sour Mix
Each year we've hosted the Best Food Blog Awards, we're astounded at the depth, variety, creativity, and ingenuity of the food blogs nominated, and this year was no exception. Through this series of interviews, the 2014 winners share the stories behind their blogs, deepening our appreciation for their work that much more. Here, Raul Zelaya talks about his site Death to Sour Mix, the editors' choice winner for Best Cocktail Blog. **[See the rest of the winners »]
Category: Cocktail Blog, Editors' Choice
Running Since: I started the blog back in October 2012 in a very loose format (if there was such a thing) but re-launched the current version with a new look and a more structured program about a year ago.
Geographic Location: Based out of the lovely, many times freezing but always entertaining, Boston, MA.
When and how did you become interested in cocktails? I went from a sea of Bud Light to getting really into sangria (which is basically a huge infused cocktail). That got me interested in playing around with different (cheap) spirits & cordials. Around the same time, a friend gifted me this rad Beefeater traveling cocktail kit and my arms haven't stopped shaking since.
What are your favorite posts? I recently wrote a piece on The Baldwin bar which I really enjoyed, from shooting, editing, and writing to hanging out with the bartenders on location. Any post in which I learn something new, or for which I get to produce a lot of content and give myself enough time to edit, is a favorite.
What is your process for developing a post? You know those Rube Goldberg machines where a fantastic series of actions produces something incredibly simple? That's how it feels. It starts with a simple idea—that I then complicate with typography once I settle on the drink name—followed by a random photo shoot in pajamas, and then I write everything in one sitting, the very last part of the process.
What do you draw inspiration from? I'm inspired to come up with cocktail flavor pairings by the food I encounter while traveling, as well as more subtle things such as a mood I'm feeling on a lazy Sunday. Patterns and colors in fabric tend to inspire the art direction of a cocktail shoot, and drink names (sometimes drink concepts) come from music. Mainly Miley Cyrus. Being around creative people inspires me as a whole.