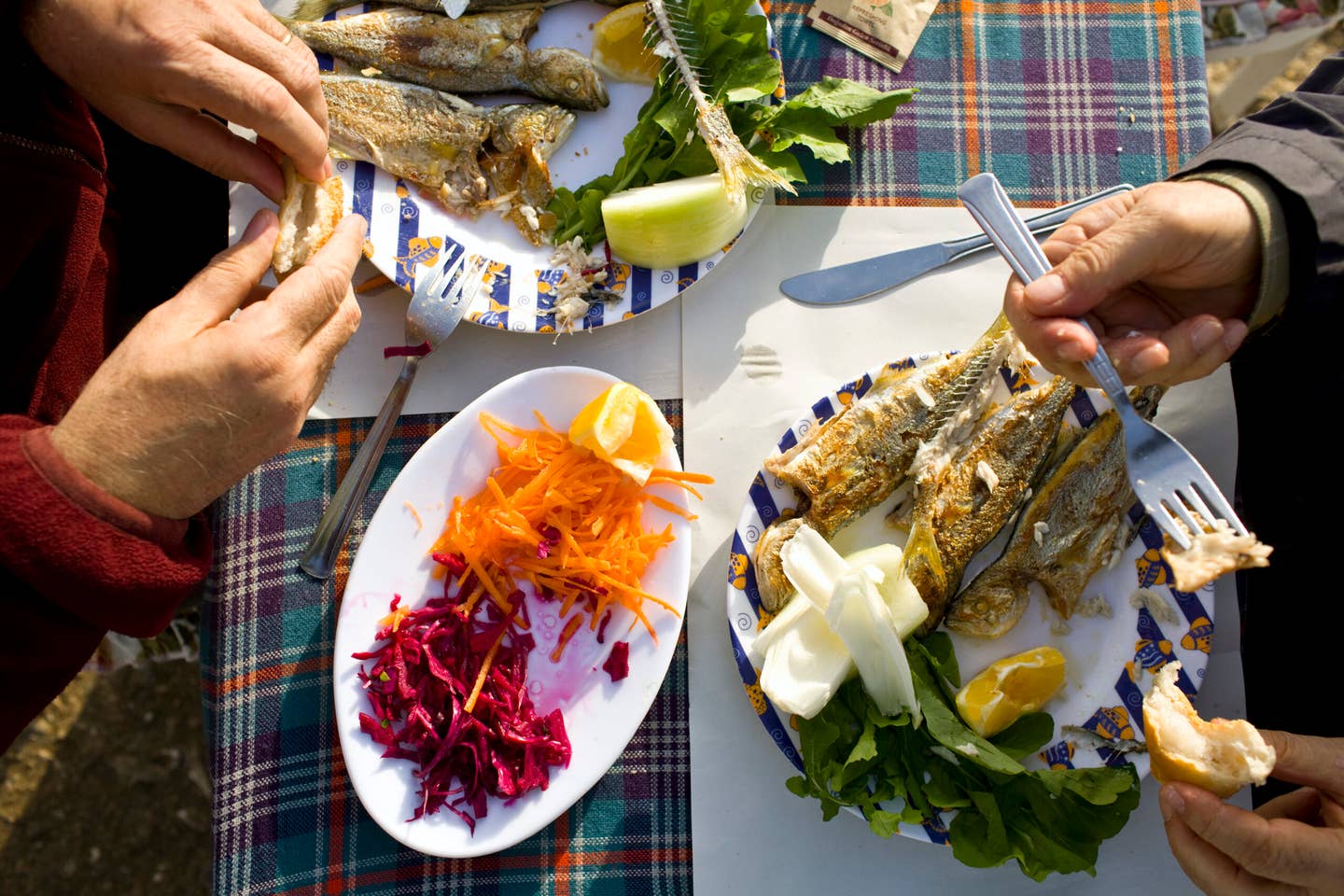 Culture
Meet the 2014 BFBA Winners: Eating Asia
Each year we've hosted the Best Food Blog Awards, we're astounded at the depth, variety, creativity, and ingenuity of the food blogs nominated, and this year was no exception. Through this series of interviews, the 2014 winners share the stories behind their blogs, deepening our appreciation for their work that much more. Here, Robyn Eckhardt and David Hagerman talk about their site Eating Asia, the editors' choice for Best Culinary Travel Blog. **[See the rest
Category: Culinary Travel Blog, Editors' Choice
Running Since: September 2005
Geographic Location: We are based in Penang, Malaysia but spend about 6 months of the year on the road, in Asia and in Turkey, where we're working on a cookbook.
When and how did you become interested in culinary travel? Was it a lifelong goal or something you found yourselves doing? A bit of both. We were both raised in families that ate well and so have been fairly food-obsessed from the start; our first date was at a Chinese restaurant and we ate very well as English teachers in China in 1985, during our first overseas stint together. We've been living in Asia for all but 4 years since 1994, so traveling for food was natural, especially given our proximity to wonderful street food. I (Robyn) quit a PhD program in political science in 2003 to become a freelance food/travel writer, and Dave left his corporate career at the end of 2008 to work as a (mostly food and travel) photographer full-time. We work together often (but not always). So now culinary travel is both our vocation as well as our passion.
What are your favorite posts? It's difficult to choose favorites after almost 9 years of blogging, and our posts are all over the map: recipes, traveler's tales, street food reviews, ingredient posts, local specialty highlights. But our favorite posts are those that tell little stories, immerse the reader in a culinary culture we've experienced, make readers think and (hopefully) encourage them to get out there—perhaps outside their comfort zone—either by using a new ingredient or by doing some eating/drinking on the road. Among those:
What do you draw inspiration from? EVERYTHING inspires me, the writer. I like to tell stories about people via food. I also like to challenge accepted culinary "knowledge" (e.g. that Turkish food equals kebabs and baklava, that Thai food is always hot-sour-sweet-salty, etc.) and highlight lesser known culinary specialties and destinations.
I'm also inspired by Dave's images, which are half the blog, so I thought it would be good to ask what inspires him as a photographer: "People who are dedicated to a culinary craft, who take pride in what they do; markets—any and every food market any- and everywhere; people enjoying themselves and each other while enjoying food; all activity concerning food, from the field or orchard or the fishing boat to the kitchen and the table; and great light, texture, and color."