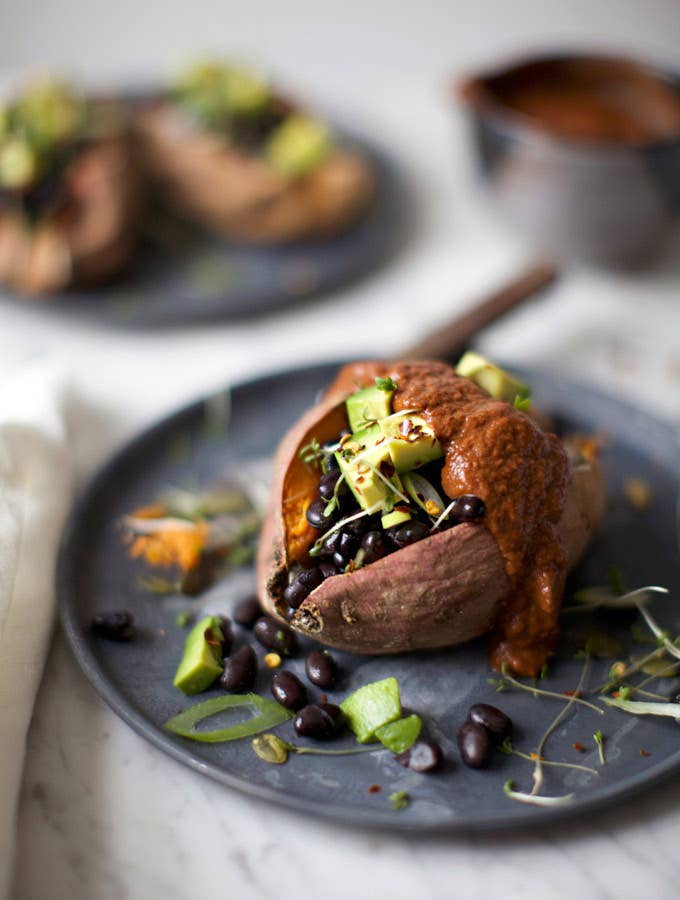 Culture
Meet the 2014 BFBA Winners: My New Roots
Each year we've hosted the Best Food Blog Awards, we're astounded at the depth, variety, creativity, and ingenuity of the food blogs nominated, and this year was no exception. Through this series of interviews, the 2014 winners share the stories behind their blogs, deepening our appreciation for their work that much more. Here, Sara Britton talks about her site My New Roots, the readers' choice winner for Best Special Diets Blog. **[See the rest of the winners
Category Won: Special Diets Blog, Readers' Choice
Running Since: October, 2007
Geographic Location: Copenhagen, Denmark
When and how did you become interested in cooking with a focus on health and natural ingredients? I lived and worked on an organic farm in Arizona many years back, and I became enamored with growing vegetables, herbs and fruit, and eating really fresh food. It was there that I learned to really cook "from scratch" as well—everything from baking bread to soaking and cooking beans, making tofu, yogurt, and ghee. The first thing I did when I left the farm was enroll in school for Holistic Nutrition to further my understanding of how healthy food works in the body to prevent disease and heal illness.
What is your process for developing a post? My process for developing a post varies greatly. Sometimes it's a trip to the market, where I'll stumble upon some gorgeous looking veggie and it will psychically relay all the awesome things I could do with it. Other times, it's pulling up something from my garden, or a particular flavor I feel like tasting, or a texture, or a mood.
What do you draw inspiration from? I take most of my inspiration from nature, particularly the seasons and following the rhythm of deliciousness that cycles throughout the year. Traveling inspires me a great deal as well, discovering new dishes, flavors and techniques wherever I go. I also read a lot of cookbooks and read the odd food blog or two.