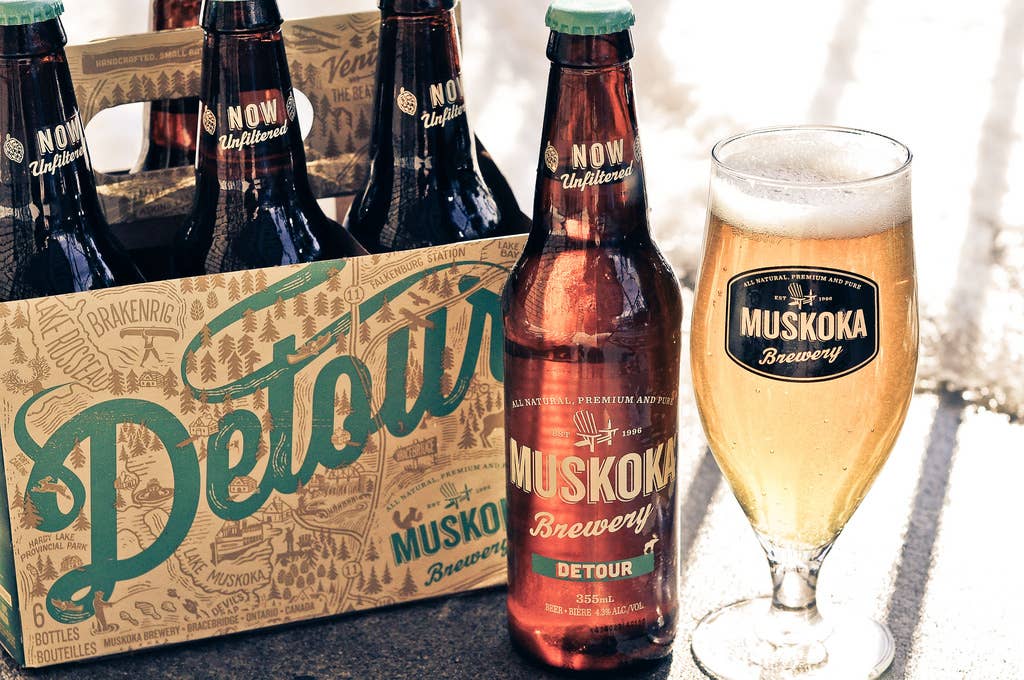 Culture
Meet the 2014 BFBA Winners: The Thirsty Wench
Each year we've hosted the Best Food Blog Awards, we're astounded at the depth, variety, creativity, and ingenuity of the food blogs nominated, and this year was no exception. Through this series of interviews, the 2014 winners share the stories behind their blogs, deepening our appreciation for their work that much more. Here, Robin LeBlanc talks about her site The Thirsty Wench, the readers' choice for Best Beer/Wine Blog.
Category: Best Wine/Beer Blog, Readers' Choice
Running Since: April 2011
Geographic Location: Toronto, Ontario (in the wilds of Canada)
When and how did you become interested in beer? Did you find it difficult or exciting entering a field that is traditionally thought of as dominated by men? I got interested in beer around 2008 when I was at a friend's house and his roommate offered me a sample of Chimay Rouge, a wonderful beer made by Trappist monks. Before then I was really more into wine and the beers I did have were…let's just say they weren't that great. In my first sip I experienced a complexity of flavors that I didn't even know existed. It's safe to say my world was rocked. From there it went to field trips to local craft beer bars (barVolo in Toronto was my first one) and then my interest just got deeper and deeper. I picked up books on the history and brewing process of beer, I started homebrewing, and eventually I became the person my friend called up for beer ordering advice. Eventually I started up The Thirsty Wench to record my own educational journey in beer and help my friends learn some things too.
As for finding it difficult or exciting to enter a field that is thought of as dominated by men…I honestly didn't think of that as I was going in to it. I just saw it as something I was interested in and decided to go forward with, which is how it should have been looked at. The first brewer I met was female, the first beer writer I met was female, and the first brewery representative I met was female, so I didn't feel like I was in a complete minority and was totally accepted. Not to say that it's perfect out there. Like most industries I've seen there are the odd bunch of jerks (these are usually in the form of drunken guys who assume a female beer lover was forced to go to an event with her boyfriend or a small brewery so filled with dudebros that they name a beer with an ultra-offensive joke). But you know, if those guys were in the majority I wouldn't have continued. As it is, I'm happy to find myself in a completely wonderful community filled with men and women alike who…just love beer.
What are your favorite posts? When Are You Going To Get Certified?—The Prud'homme and Cicerone Beer Certification Programs—I wrote this in response to my own questions on my beer journey and the one a lot of people in the industry ask themselves, which is "do I want to take this to the next level and get certification for my beer knowledge?" It was certainly comparable to the "Do I want to go to college?" question many of us had growing up. To figure that out, I took a long, hard look at the two certifications available, the Prud'homme and Cicerone Certification Programs, in an attempt to find the differences and figure out which one I wanted to go to. I talked with the founders of the programs along with many students of both, and learned quite a bit. After posting it, I got countless e-mails from people on their own journey thanking me for pointing out the differences between the two programs. It even helped people make their own decisions on which one they wanted to take. That post was one of the more rewarding posts I've done.
Premium Near Beer—A Look at Quality Non-Alcoholic Beers — I really liked writing this because I had some really huge misconceptions about non-alcoholic beers. The main one being I thought they were all swill that I wouldn't give an enemy. It turns out however that there are a number of fantastic non-alcoholic beers out there and the real problems are just the terrible ones made by big breweries and the stigma of non-alcoholic = no fun, which is silly considering that there are many people out there who for whatever reason are unable to drink alcohol. This also turned a lot of people on their heads because I submitted that if a beer geek really truly cared about the taste of a well-made beer, they'd give these beers a shot. Turns out there are a few where I would never have been able to tell the difference.
Label Artists You Should Hire — Because while beer in itself is amazing, I also love a good label, so I made a list of some freelance artists I know who have experience with making labels and just put it up on my site for home brewers or breweries to consider.
Beer & Food Pairing — This post was from about a year ago and although I've definitely learned a lot more about pairing food with beer since then, I find that it's a great post to start off with on the subject (which is what it was intended to be, so huzaah). Plus it gave me a chance to quote my favorite Disney film.
What is your process for developing a post? I have two ways of doing a post. The first is to get an idea and think about it for a good long while. Throughout that time I work out what I want to say, how I'm going to say it, and how the post will flow and just keep mentally editing. When it's good and ready I type it out, read it out loud to myself to see if it flows, edit accordingly, and then send it out. The second way is getting a flash of inspiration and just writing it. One minute I'm sipping my morning coffee, then I blink, and then it's 45 minutes later and I've written a post. With this I still go through my routine of reading it out loud and editing.
What do you draw inspiration from? Without a doubt I have a lot of people who inspire me: friends, family, loved ones. To me they are the ones who constantly get my mind ticking by asking me just the right question at just the right time. They are also the ones whose excitement and passion rekindles my own when I feel burnt out. Another great source of inspiration for me might sound weird, but it's boredom. After spending several years looking at beer in all the ways people usually do, you start to think outside the boundaries and move from similar blog posts that everyone does into territories that haven't been talked about as much, or at all. Finding that unique idea and rolling with it is just a thrill. It's an even bigger rush when you pull it off. The last inspiration, of course, is beer itself. It's a drink that has been around since the early days of civilization. Beer has been the beverage of choice for royalty, slaves, peasants, gods, hard workers, executives, low class, middle class, upper class, and many other groups I can't think of right now. It has helped end disputes (as well as cause some), has been a peace offering, and a way to break the ice to start lasting friendships. To me beer is a common factor for us all, the one drink that humanity can sit down together and laugh over. To top all that off, despite thousands of years of it being around, we're still finding ways to make different beers. It makes one want to raise a glass, put your eyes towards the beautiful color of the beer you're currently drinking, smile, and say "look at you."