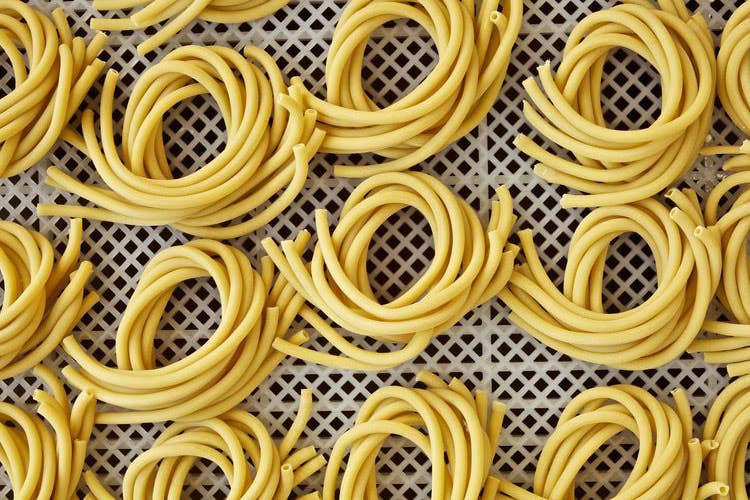 Culture
Meet the 2013 BFBA Winners: Ideas in Food
We're blown away by the talent, passion, and intelligence of this year's Best Food Blog Awards winners, and learning the stories behind their blogs–how they became interested in baking, travel, and craft beer; what inspires them to write, photograph, and create delicious original recipes–makes us appreciate their work that much more. See all the winners »
Category Won: Best Culinary Science Blog
Blog: Ideas in Food, written by Aki Kamozawa and H. Alexander Talbot
Geographic Location: Levittown, PA
Running Since: December 2004
Credit: Courtesy of Ideas in Food
When and how did you become interested in cooking, and how food relates to science? We both began cooking at a very young age and eventually became professional chefs. We met many years ago in the kitchen at Clio, Ken Oringer's restaurant in Boston. As professional cooks we realized early on that in order to do our jobs well it was important to understand what was happening to the ingredients as we prepared them. Every cook has a basic understanding of food science whether they realize it or not—harnessing that knowledge to create new dishes makes your job easier and more efficient. Instead of wondering if something will work we usually have a good idea of how to make things happen before we start.
What are a few of your favorite posts on your site? After almost 9 years that is a tough question—there are so many that we love for different reasons. The Idea Box basically provides a worksheet to help extrapolate ideas and be creative in the kitchen. More recently, A Recap chronicles a recent guest chef dinner that Alex cooked at a local restaurant using mostly iPhone photos. Looking Through the Onion Glass is an oldie and a goodie, and Sensory Evaluation, from 2011, is a great summation of our approach to food.
Where do you draw inspiration for your posts? We find inspiration everywhere, from the conversations we have or a walk outside, to a great book or a memorable meal. The trick is being open to new ideas and once you open the gates anything can happen.
What blogs do you personally read, food or otherwise? Oh my goodness, there's quite a list. We love Maria Popova's Brain Pickings for overall inspiration; Michael Ruhlman always has something thoughtful and interesting to read about on his blog; we discovered The Boy's Club through these awards and are really enjoying it; The Guardian and The New York Times both have great blogs covering a wider range of subjects; and David Lebovitz has the most wonderful adventures and chronicles them in great detail, we learn something new every time we visit his blog. There are many more but those are some of our current favorites.
Are you excited to go to Las Vegas for the BFBA Awards? Absolutely. We can't wait.