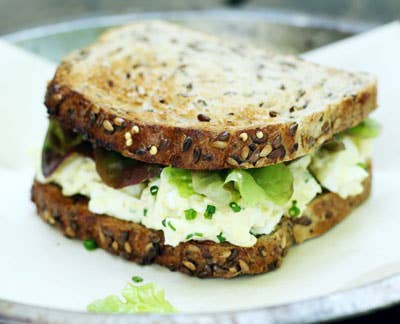 Culture
Show Us Your Lunch; Win Some Cookbooks
Since it's Brown Bag Lunch Week here at Saveur.com, we're forgoing our usual noontime jaunts to the deli in favor of bringing our own lunches from home—some in brown bags, some in reusable nylon totes, some in tiffin boxes. But whatever the vehicle, they've got one thing in common: they're really, really great. We'll be sharing pictures of our lunches throughout the week on the Saveur Instagram account (@saveurmag), and we want to see your lunches too! And at the end of the week, we'll reward our favorite one with a pile of some of this fall's hottest cookbooks.
• Be sure you follow SAVEUR on Instagram: @saveurmag
• Upload a photo of your lunch, and be sure to both tag @saveurmag and use the hashtag #brownbagweek
This contest launches on Monday, September 10, 2012 and will run through 5 p.m. Friday, September 14, 2012. The winner will receive at least 3 new cookbooks. The winner will be judged on originality, creativity, adherence to the rules, and a general sense of the SAVEUR spirit of appreciation for all things interesting, authentic, and delicious. You may enter as many photos as you like.
Note: You must be a member of Instagram in order to enter, and you must be following @SAVEURMAG on Instagram. If you do not have an Instagram account, you can sign up for one here.