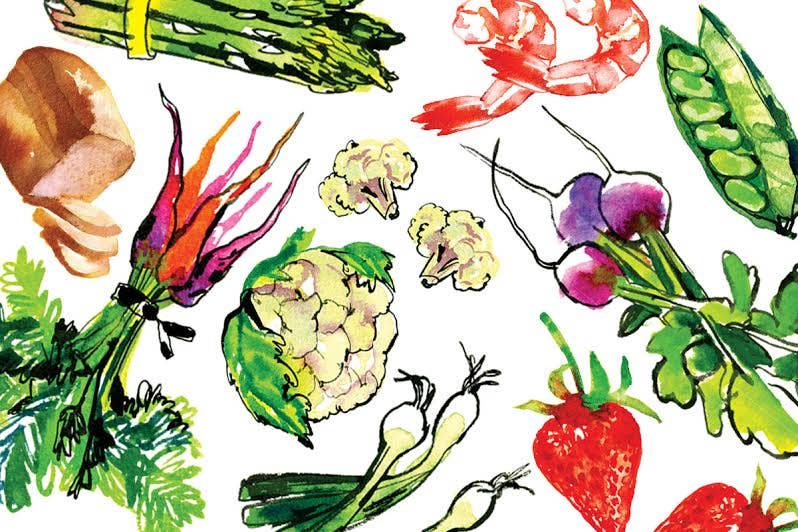 Culture
Meat Pies at Midnight
On Christmas Eve, traditional Québécois meat pies become New England tradition
In our family, the anticipation of dinner on Christmas Eve is even greater than it is for our fabled Thanksgiving feast, and it's not because we don't love the splendor of a fat yearly bird. Rather, Christmas means meat pies and a tradition I savor because it belongs only to us.
Québécois meat pies—known as tourtieres—have been a part of my stepmother Susan's family for over three generations, the recipe passed first from her great-grandmother to her grandmother, who was an emigrant from farm life in Quebec to Holyoke, Massachusetts, seeking work in the paper mills. Originally the pies were prepared for a feast following Midnight Mass, when friends and family would gather after a long and late church service to celebrate. I imagine a feeling of total rest that settled over them, sitting at the table looking down on plates of steaming, hearty pie on a bitter New England night. I imagine the delight of being surrounded by good company, filling oneself to the brim with buttered crust stuffed with ground meat, spices, and potatoes, which were used then to stretch expensive meat a little further. I like to call up what it may have smelled and tasted like for them; luckily for me, we still make the pies every year, and I don't have to try too hard.
Though we no longer suffer the price of ground pork (and occasionally stray from tradition to use unconventional meats like bison), each year our Christmas Eve pies include a robust ratio of potatoes to protein. My stepmom overstuffs them, rolling the top crust thinner than the bottom to accommodate a dome of savory filling, and despite baking two whole pies, there's rarely more than a slice or two left over.
Why a lack of leftovers? In our family, we have a Midnight Mass of our own. With Susan usually satisfied from our decadent dinner, it's my older brother—who has yet to outgrow the appetite of his teenage years—who's first to the fridge, where he slices off a thick wedge of cold pie, douses it in gravy, and reheats it until steaming. My father, bleary eyed from last minute gift-wrapping, joins in long enough to wolf his own portion before returning to his Scotch tape and reams of gilded paper. Soon enough, my little brother—young enough still to go to bed early in anticipation of the next day's presents—will want to stay up late enough to partake, for fun, or hunger, or both. Personally, I go for leftover green salad, soggy from absorbed dressing and dotted with silky mandarin oranges, and snatch bites of pie from everyone else's plates.
After our late-night feast, it's the couch for a holiday movie or else to bed, and we sleep easily under the twinkling yellow of tree lights, filled to the brim with spiced meat pie. If we're lucky, there's just enough left for breakfast.