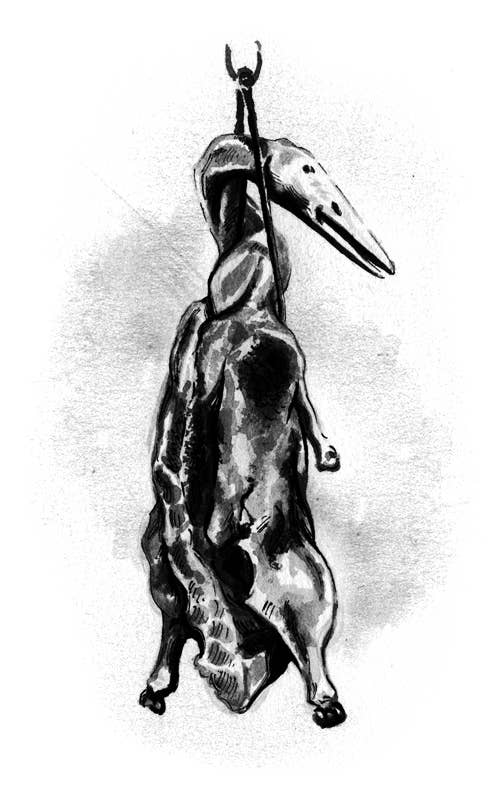 Culture
Food Poetry: Diagnosis
_The intersection of food and poetry is a natural one: both are subjects that concern themselves with experience, memory, sense, and self. We've asked some of our favorite poets from around the world to share works that fuse the poetic with the edible. _ See a gallery of last year's food poems »
A dozen red ducks arrived
in time for the spring moon festival.
Dangling by cords in the LO FUN
window, they perspire sweet and sour.
Last time, a fortune read:
Call to the wind. You are inside us.
I am an unbeliever living among
long noodles, or dropped into
turtled snow peas, I am lost
with flounders in plum sauce.
Sometimes fish heads will say:
you will get whatever you want in 5 minutes.
I cannot make Peking Duck
on my own. I have less than 48