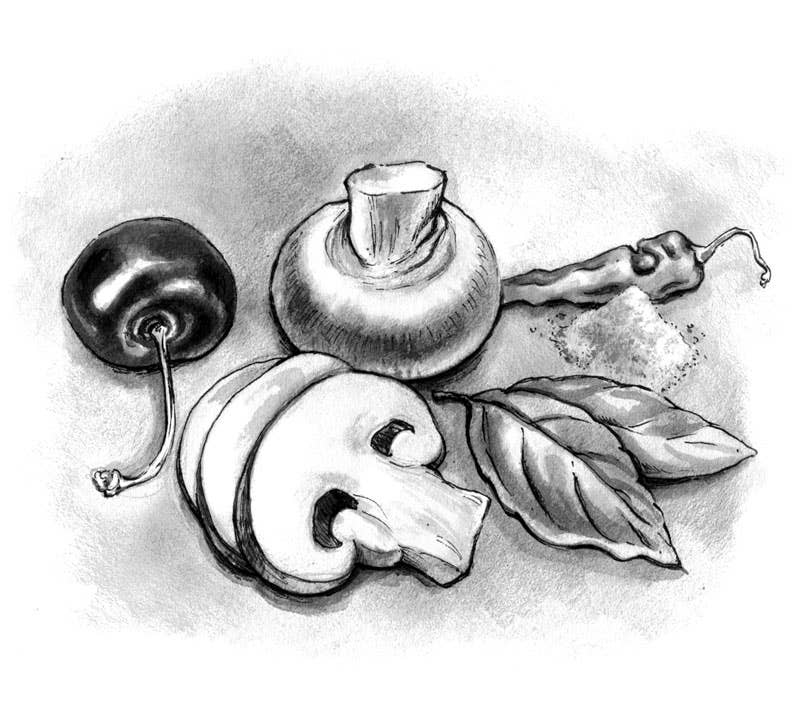 Culture
Food Poetry: My Ancient People of the Tongue
The intersection of food and poetry is a natural one: both are subjects that concern themselves with experience, memory, sense, and self. We've asked some of our favorite poets from around the world to share works that fuse the poetic with the edible. Here, a piece from Romanian-born American poet Andrei Codrescu.See a gallery of last year's food poems »
MY ANCIENT PEOPLE OF THE TONGUE
Wanderer, lover of fresh summer fruit, mushrooms, leaves,
I bring good news from Transylvania, city of Cluj
where under baroque arcs, narrow alleys, gargoyled eaves,
you will find Cafe Bulgakov, a stone maze of vaulted cellars,
named after the author of "The Master and Margarita,"
a novel where the devil is a gourmand who takes a soul
with only the best wine and condimented hors-de-hell-oeuvres.
At Bulgakov Cafe the menu is almost as thick as the novel,
its first five chapters listing dishes such as "Wolfram's Chicken,"
"Flight of the Demon Quail Wings," and "Margarita's Braised Ribs Hovel,"
followed by numerous chapters of Romanian, Hungarian, nomad
creations, tested by history in tents and palaces, on horseback
or seated before stone castle fireplaces in fierce winters:
Samalutze, Mushroom Paprikash, Perishoare, Ficat cu Knigle
mixes of ground meats with the morning's mushrooms, cherries,
sweet and sour, melded with cumin, fresh basil, green onion,
paprika, drak, and mysterious other herbs present before Columbus
brought corn, potatoes, yams, and sugar from the New World.
Punctuated like a long, dark sentence by bitter or light beers,
wines of honeyed hues, reddish sunsets, black centuries of song,
I relished shameless in my childhood's lost flavors.
My birthplace and its many mouths of feasts and hunger on my tongue.
Andrei Codrescu emigrated from his native Transylvania to the U.S. He is a beloved commentator on NPR, and the author of many books, including"The Poetry Lesson."