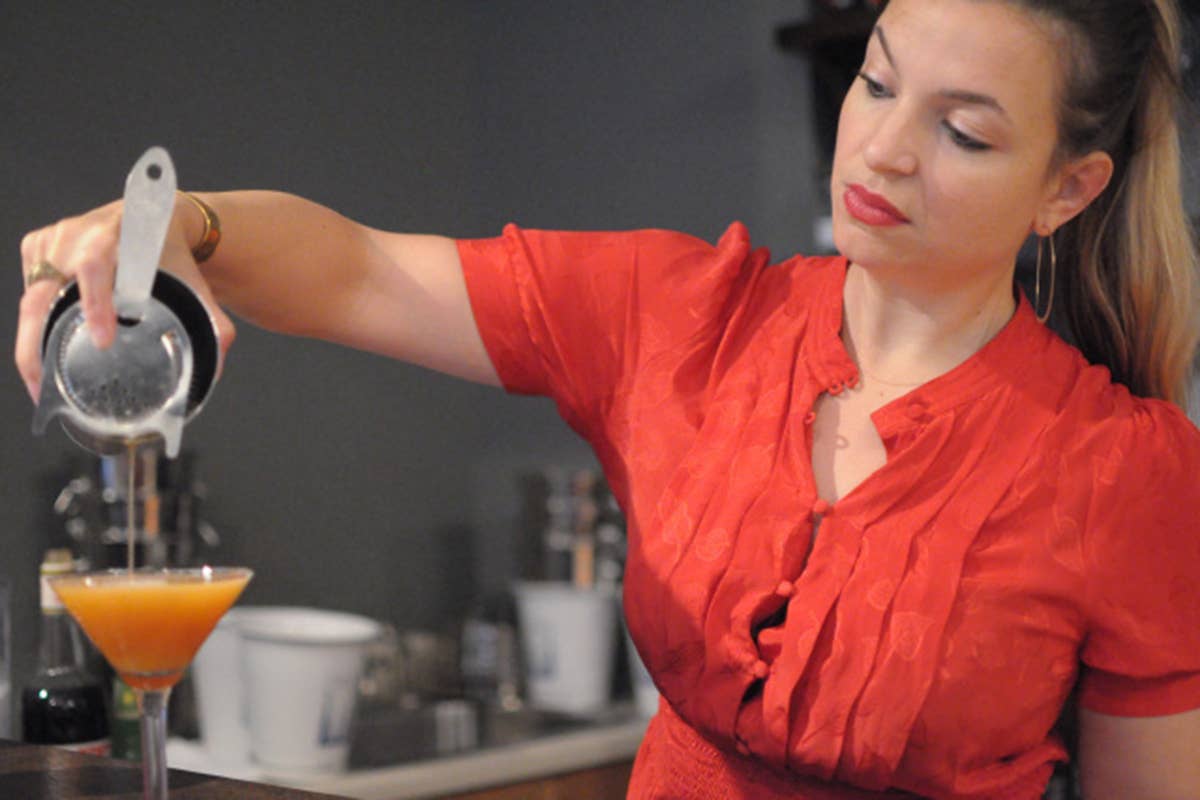 Culture
Meet the 2014 BFBA Winners: Bit By a Fox
Each year we've hosted the Best Food Blog Awards, we're astounded at the depth, variety, creativity, and ingenuity of the food blogs nominated, and this year was no exception. Through this series of interviews, the 2014 winners share the stories behind their blogs, deepening our appreciation for their work that much more. Here, Prairie Rose talks about her site Bit By a Fox, the readers' choice for Best Cocktail Blog.
Category: Best Cocktail Blog, Readers' Choice
Running Since: The Bit By a Fox blog has been up and running since May 2013. It will be a year next month, I can hardly believe it!
Geographic Location: I'm based in Brooklyn, New York and I mainly report from New York City. But if you follow me on social media, you'll see that I do like to get out of town regularly and always post pics of cocktails from the area. Sometimes the shots make their way onto the blog. I'm very interested in what people are drinking in other parts of the country, and world!
When and how did you become interested in cocktails? I got into cocktails by way of wine. I received a lot of valuable wine knowledge over the years in the various restaurants that I worked at in New York City. And I was lucky enough to have some amazing mentors along the way. But it wasn't until I left the restaurant industry altogether that I really got into studying it and deciding to take it to the next level. I studied with the Wine and Spirit Education Trust (WSET) at New York's International Wine Center. And by the time I was finishing the Level 3-Advanced Course there, I knew that I wanted to shift my focus to spirits, primarily. This last decade, especially these last few years have been such an exciting time for American small batch spirits producers. And the distillery boom doesn't seem to be slowing down. I really wanted to be a part of that. So, I planned on opening, with a partner, my own brick and mortar bar business, focusing on local spirits and craft cocktails. The business wasn't able to get off the ground, but in the end, I had an invaluable 2+ years of industry research, endless hours of cocktail testing and a massive amount of recipes under my belt. That is when I started Bit By a Fox. I needed an outlet for everything that I had been obsessing over those last few years. I had no idea if it would resonate with anyone else, but I was willing to take the leap!
What are your favorite posts? I love introducing people to their new favorite cocktail, whether it's a classic that they've never had a chance to try or just a combination of flavors they hadn't thought of before. I also love when I can introduce smaller spirits brands that people may not be familiar with. I'm fascinated by the stories and passion behind these distilleries and I think others are too.
What is your process for developing a post? If I have an event or if I'm doing a tasting of a particular spirit, I develop a cocktail for that first. And then I usually focus in on the spirit's story and include the cocktail recipe in the post. If it's a holiday, I go a little berserk. For Thanksgiving this year I did a countdown with seasonal cocktails every day leading up to the big feast. And for Christmas, I had a similar lead up to the holiday with 12 Days of Cocktails. That nearly killed me! But it was a great lesson in keeping it brief. I usually like to put a lot into my posts, but sometimes it's better to keep it short and sweet. There has definitely been an evolution in my posts. I'm a little less chatty now!
What do you draw inspiration from? I'm inspired by my environment and the seasons, primarily. Winter always ushers in a lot of whiskey and spice, and if I'm up in the Catskills and spring has just sprung, all I want are bright, herbaceous flavors. But I always welcome a flavor or spirit challenge. Designing cocktails for spirits I'm not too familiar with forces me to think creatively about ingredient combinations to showcase that spirit. My mom recently sent me a ton of organic, dried hibiscus flowers and rosehips and I went a little bonkers incorporating hibiscus into everything. It makes cocktails so pretty! And, if you've been following the blog, you'll also notice that I'm also pretty inspired by goofy, vintage booze ads and old-timey pics in general. Photo/Image cred for all but blogger pic: Prairie Rose Blogger Pic: Mylene Pionilla-Rose The image with the girls on Vespas was an ad the blogger found (and doesn't have the rights to), but she put the recipe text on (not sure if it's usable or not).