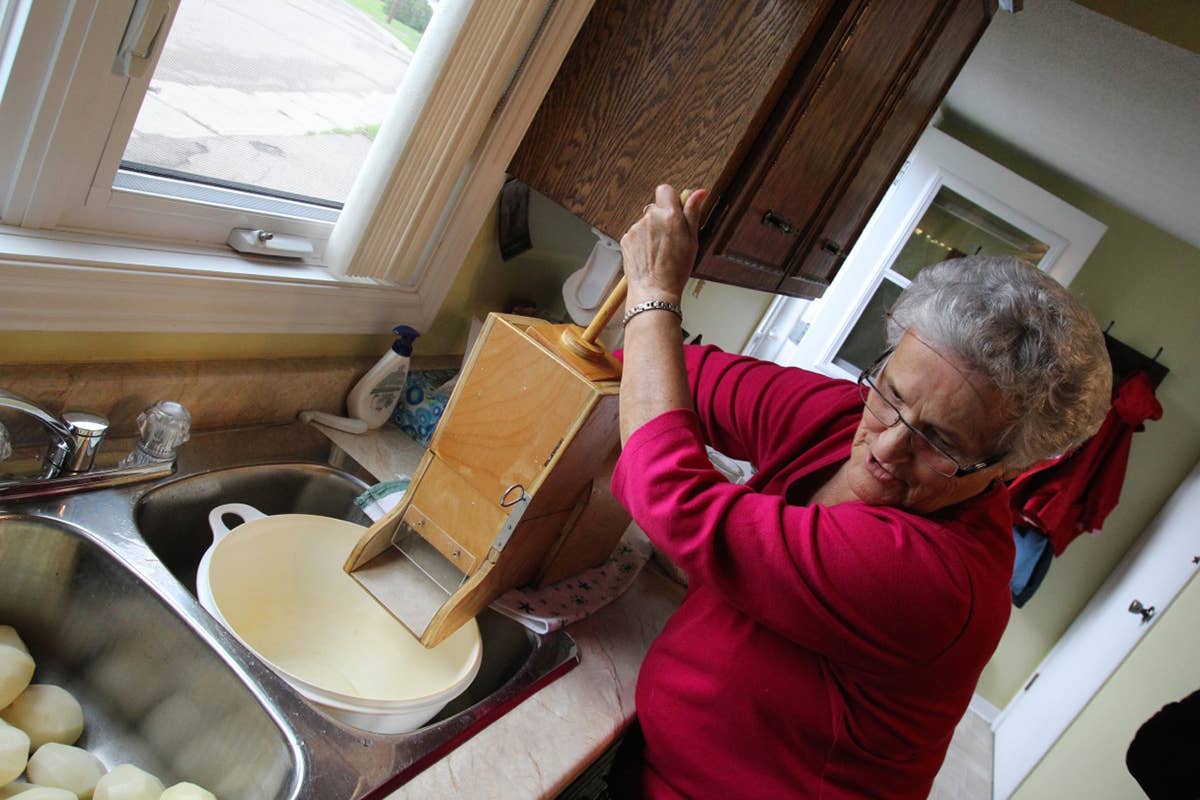 Culture
Meet the 2014 BFBA Winners: FEAST: An Edible Road Trip
Each year we've hosted the Best Food Blog Awards, we're astounded at the depth, variety, creativity, and ingenuity of the food blogs nominated, and this year was no exception. Through this series of interviews, the 2014 winners share the stories behind their blogs, deepening our appreciation for their work that much more. Here, Lindsay Anderson and Dana VanVeller talk about their site FEAST: An Edible Road Trip, the readers' choice for Best Culinary Travel Blog.
Category: Best Culinary Travel Blog, Readers' Choice
Running Since: June, 2013
Geographic Location: All across Canada! We traveled a total of 38,000 kilometers (23,612 miles), stopping in all of Canada's ten provinces and three territories. We are now based in Vancouver, British Columbia.
When and how did you becoming interested in culinary travel? What was the inciting spark? Since our early twenties, we've both been willing to travel great distances for food, whether that means biking several hours for a good pastry, or getting on a plane to explore an entirely different country. Two years ago, while camping in Squamish, British Columbia, we began discussing how little we knew about the food of our own country; that is, beyond the clichés of poutine and maple syrup most people seem to defer to. We figured a country as geographically and culturally diverse as Canada must be full of culinary secrets, and from this casual curiosity, our 'edible road trip' idea was born.
What is your process for developing a post? Each stop on our trip is its own adventure, and we capture them all with audio recordings, photography, and occasionally video. Later, we go back to these 'notes,' do our best to re-create our experiences in writing, and post them with pictures to our blog. This process usually involves a lot of "Ooooh, remember that day? That day was the BEST!"
What do you draw inspiration from? While seeking interesting food has been our main goal, the people we've met—the farmers, producers, fishers, cooks, advocates, and so many others—have proven just as integral to each story. Whether it was a grandmother giving us a cooking lesson or a cheese maker explaining his process, we've been inspired over and over again. Of course, the landscape of each region has also played a vital role, as it greatly dictates the kinds of foods locals are consuming. When we recall Haida Gwaii, for example, we think of the salty sea asparagus we picked from the shoreline and ate with our breakfasts, while our time in Saskatoon tastes like tart sour cherries and sea buckthorn.