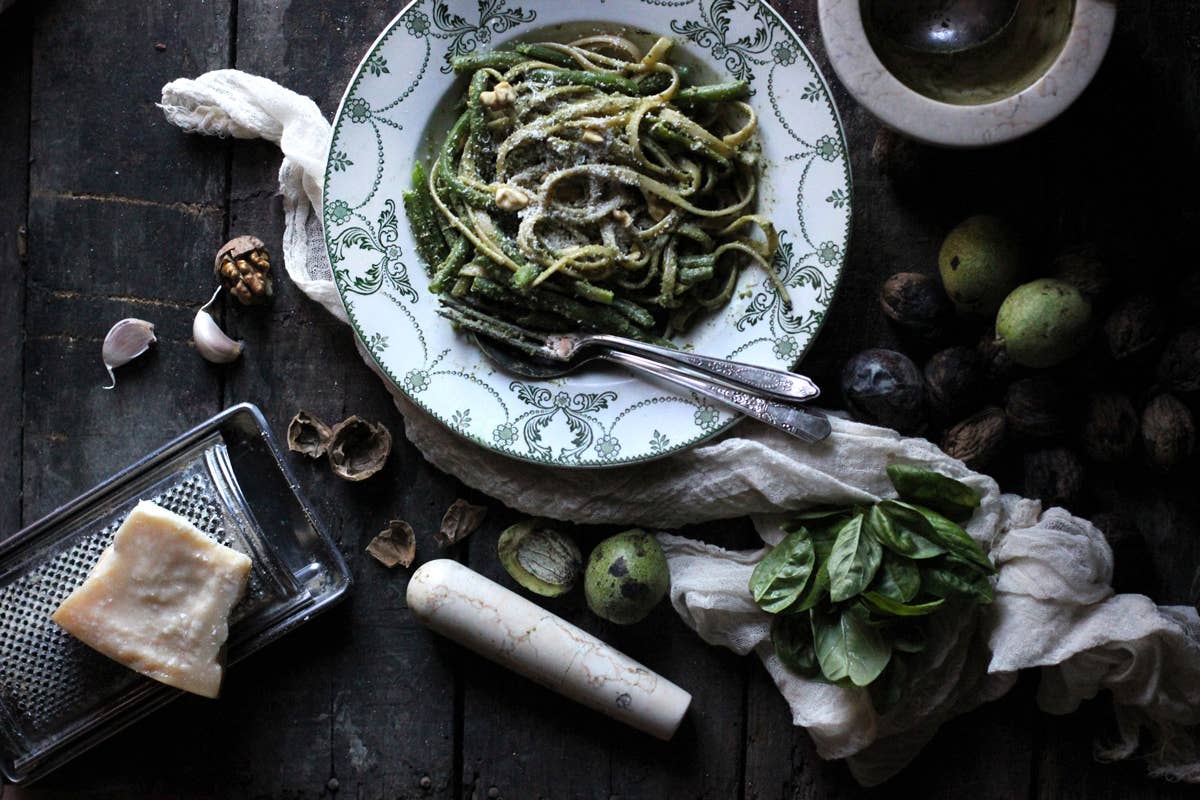 Culture
Meet the 2014 BFBA Winners: Hortus Cuisine
Each year we've hosted the Best Food Blog Awards, we're astounded at the depth, variety, creativity, and ingenuity of the food blogs nominated, and this year was no exception. Through this series of interviews, the 2014 winners share the stories behind their blogs, deepening our appreciation for their work that much more. Here, Valentina Solfrini talks about her site Hortus Cuisine, the editors' choice for Best New Blog.
Category: Best New Blog, Editors' Choice
Running Since: Hortus has been running since late September 2013, so it is 7 months old now.
Geographic Location: I am currently in Italy, but my mind constantly swings between Europe and New York, where I have lived for some time and love.
When and how did you become interested in cooking and food blogging? Hortus was born as a way to exorcise the frustration of not feeling tied to my own culture. I was 16 when I first arrived in the US, and I immediately felt like a denizen, like a fitting piece of a puzzle. When I was forced to leave a year ago, the detachment was traumatic and left me feeling like my very soul had been emptied out of what had become its vessel. I needed a way to make sense of Italy and its culture—a culture I felt distant from and unfamiliar with. Food, which is so deeply rooted within the Italian blood and had marked the life of the women of my family for generations, was surely the perfect place to start this rediscovery of my own roots. I am now pleased to say that I am getting a hold of a hefty luggage of knowledge that most Italians are quickly forgetting. Dialects will fade, and old recipes will get lost in the changing times, but the foundation on which modern Italy has been built is within my knowledge, and it is with pleasure that I spread it. I found my passion for cooking by just being in the kitchen and finding pieces of Italian and American culture in the food I cooked.
What are your favorite posts? Probably my vegan sunchoke ravioli post. It contains my favorite pictures and my favorite story—about my great-grandfather, Virgilio, who was a man of great wisdom. My favorite recipe so far is the asparagus and chickpea crespelle: my mom thought it would turn out to be a complete disaster, but in the end she liked it so much, she is even including it in our Easter lunch menu.
What is your process for developing a post? My method might seem somewhat unorthodox, but it is an extremely fun process: I decide what main ingredient I want to use, then just let ideas branch out. For example, I might start with a bunch of asparagus and a few props I'd like to use in my pictures, and then I ask myself what other ingredients and props could go well with them that are already available in the house. I arrange and move things around until I am satisfied with the result. Not planning things down to every detail fosters creativity in the most fantastic way, and it is a great method to learn how to make the best out of what you have. I might randomly sketch down ideas for new photos, but I keep myself constantly challenged by not knowing exactly what I will end up doing each time I shoot.
What do you draw inspiration from? It is really difficult to categorize all of my sources of inspiration into one answer, but most of all I am inspired by the people and things that are simple and that can show with honesty what they are passionate about. Art and passion—which for food bloggers are found in the kitchen, is that space in which we can be faulty, wrong and unafraid. It is the place in which we can be ourselves, and in which we can be fully human. There is hardly anything more inspiring than inspired people.
That aside, one of my biggest sources of inspiration are old cookbooks. I love to get lost in antiques markets and dig for tattered, worn cookbooks, as they are so simple, so down to earth and so true to themselves. Every maker—whether they are cooking, painting, developing a product, or whatever must first and foremost be true to their own character and soul. One can only accomplish true beauty and real inspiration with the exertion of pure honesty. Those who fail to stick to this behavior are bound to eventually quit what they are doing: one cannot be in love and dishonest at the same time.