One Good Find: Article 22 Spoons
Beautiful, brush metal spoons from Article 22.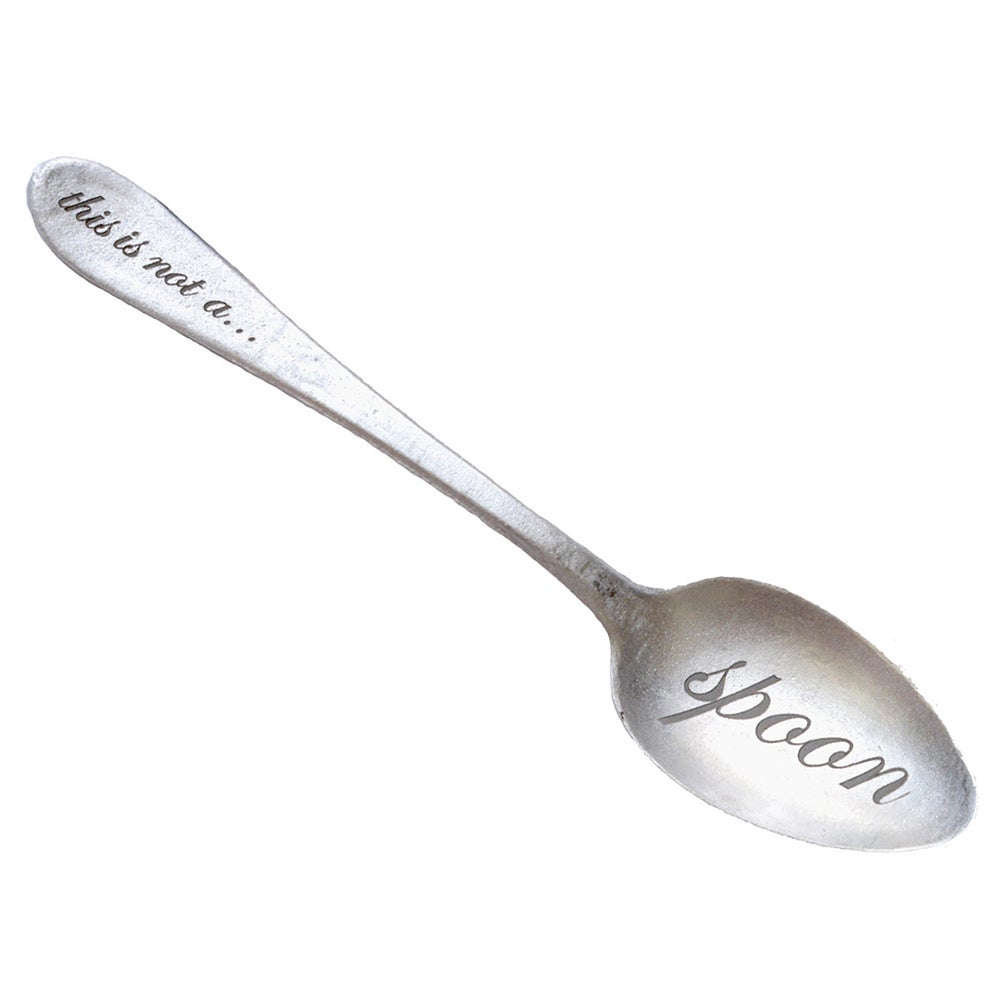 Usually your spoon isn't reminiscent of warfare. (A knife, perhaps, but not the gentler spoon!) Although the stainless steel "silver"ware as we know it today has much to do with World War II-era mass production, our utensils themselves aren't products of war. Until now. Article 22, a two-woman team of jewelry designers, sell unique spoons made from Vietnam War era bombs, planeparts, and other aluminum scrap salvaged in Laos. After the Vietnam War, the seriously wounded country remained riddled with mines, scraps, and even live bombs. Article 22 salvages the raw materials and employs Laotians to help craft the metal into artisan products. The spoons are made from bomb scraps, hand poured and cast in wood and ash molds. The beautiful, brush metal pieces, engraved with "This is not a spoon" in English and French, are hearty and perfectly safe to use. And they make quite the tabletop statement.
This Is Not A Spoon, $40 at article22.com