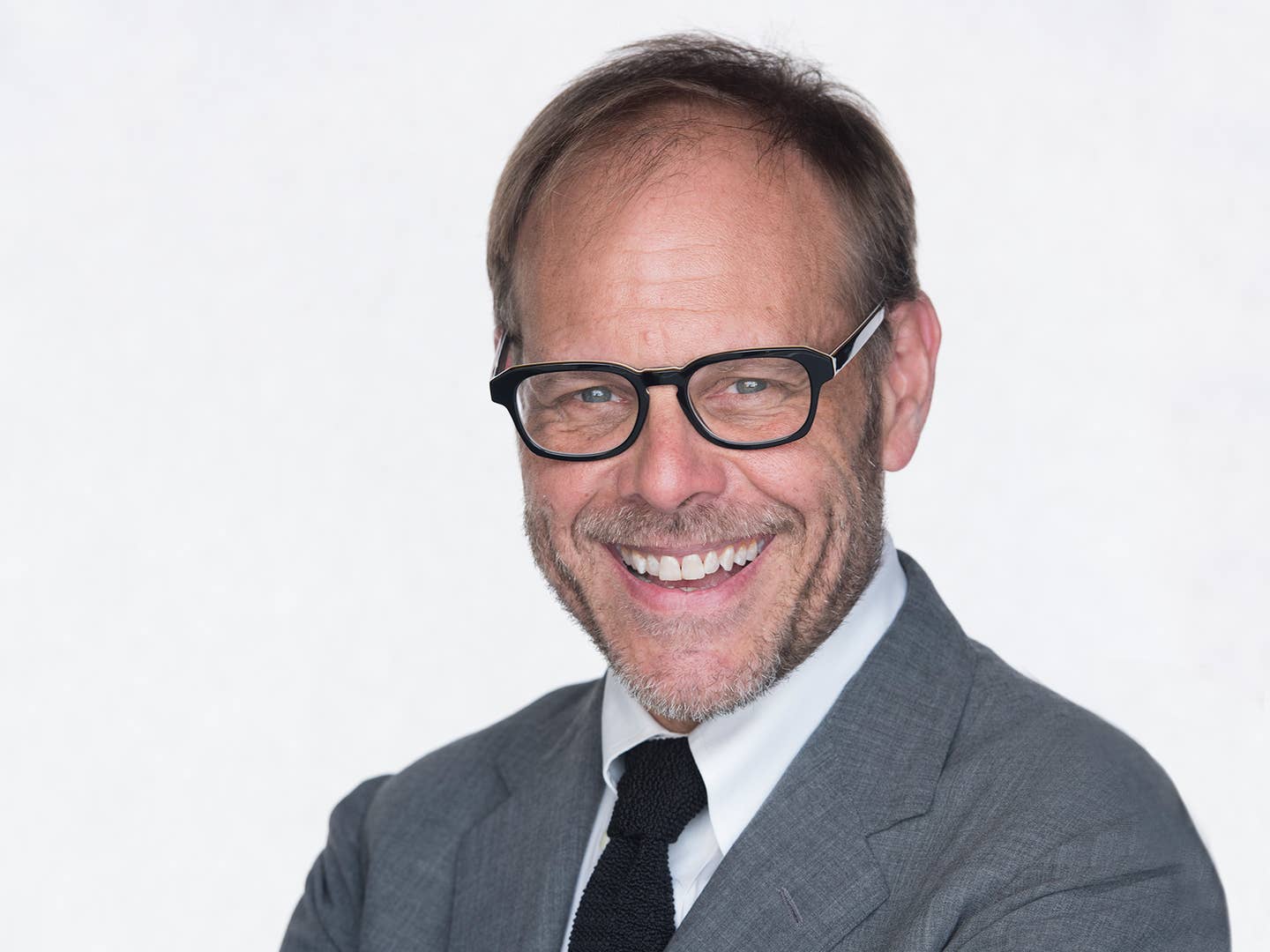 Culture
The Tenth Degree: Alton Brown
The food personality and consummate host faces his greatest fear: questionnaires
Alton Brown—food personality, James Beard Award winner, consummate host—is smashing his credits together on Monday when, for the third time, he will serve as Master of Ceremonies for the James Beard Awards in Chicago. In the few spare moments he had before pressing his tux and doing his mouth exercises, he faced his greatest fear: taking a questionnaire. See below.
What is your favorite sandwich?
Pastrami and mustard on rye from Katz's Deli. I know, it's a cliche but it's a cliche for a reason.
Your house is on fire and you can only save one thing. What is it and why?
A painting of a bird eating a fish my daughter painted when she was 5.
What book(s) is on your bedside table right now?
Gravity's Rainbow by Thomas Pynchon
You're having a dinner party and can invite three people, dead or alive, and serve them one thing. Who are they, what do you serve, and why?
My grandmother (dead), to show her I finally got her biscuits right.
Hemingway (dead), because I'd love to make him a daiquiri.
My dad (dead), because he loved meatballs and because I've got questions to ask.
What is your greatest fear?
Questionnaires.
What is the most overrated ingredient? Underrated?
Bacon. Ketchup.
You can have any superpower. What is it and why?
Turn water into bourbon.
What's the first thing you learned to cook?
Cap'n Crunch (does pouring on milk count?)
What is the best advice you've ever gotten, and from whom?
I trained under a French chef named Patrick Matecat who said "There are only two kinds of food, good food and bad food."
What's the last meal you want to eat before you die?
I don't care as long as my grandchildren cook it for me.