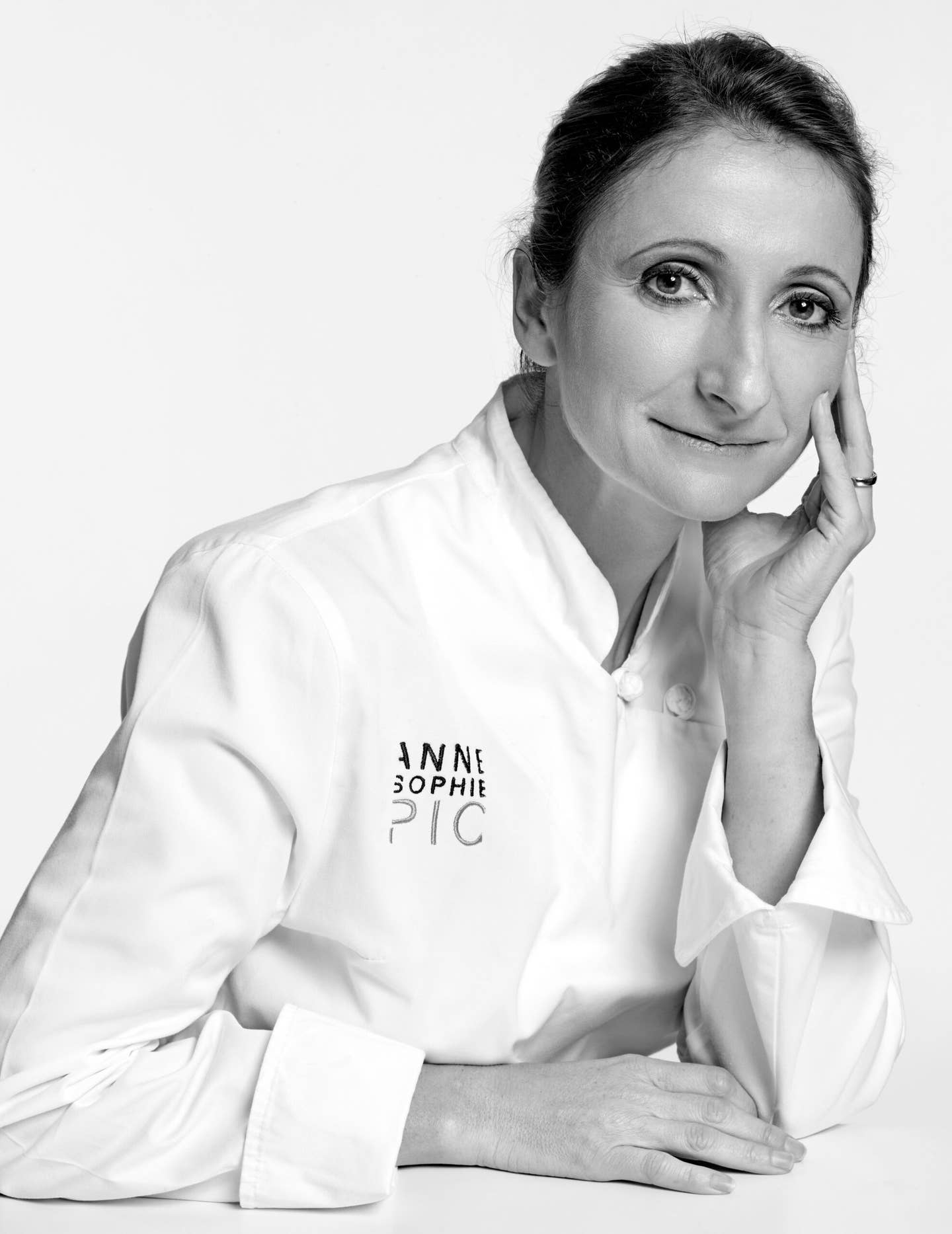 Culture
The Tenth Degree: Anne Sophie Pic
Many know her as the world's best female chef. We know her as the woman who cooks her beets with coffee.
You'll rarely hear Anne-Sophie Pic's name uttered without the epithet "best female chef " tacked on breathlessly afterwards. Her family's restaurant, Maison Pic, in southeast France, which she took over from her father in 1992 when she was only 23, currently holds three Michelin stars—only three other women have ever run 3-starred restaurants—and in 2011, she was named the world's best female chef by the S. Pellegrino World's 50 Best Restaurant list. We think she's an awesome chef, and person, period, full stop. And so we decided she'd be perfect to kick off our new column, The Tenth Degree, in which we ask food, drink, and travel luminaries to answer a few of our burning questions. Think of it a little like a Saveur-ified Proust questionnaire. If there are questions you think we should be asking and aren't, feel free to email ask@saveur.com.
What is your favorite sandwich?
A Croque Madame.
Your house is on fire and you can only save one thing. What is it and why?
My notebooks in which I write my inspirations
What book is on your bedside table right now?
L'amer, by Emmanuel Giraud. It is a cookbook that dives into flavor combinations, and is full of anecdotes and reflections that inspire me, more so than traditional cookbooks.
You're having a dinner party and can invite three people, dead or alive, and serve them one thing. Who are they and what do you serve?
My father Jacques Pic, Maria Callas, and the painter Bernard Cathelin. I'd serve one of my favorite signature dishes, les berlingots, named after pyramid-shaped French candies. I stuff creamy, smoked Banon cheese into small ravioli, and then pour over a watercress consommé>infused with ginger and bergamot.
What is your greatest fear?
Losing the people I love.
What is the most overrated ingredient? Underrated?
Some ingredients during Christmas are overrated: truffles, lobster...
Underrated: beets! People don't like beets, but I want to try to make them love beets! I like to cook them with coffee because the bitterness of the coffee goes very well with the sweetness of the beets.
You can have any superpower. What is it?
The ability to heal sick children.
What is the best advice you've ever gotten, and from whom?
My father told me, "The experience is not passed, it must be acquired."
How do you want to die?
At home, surrounded by my family.