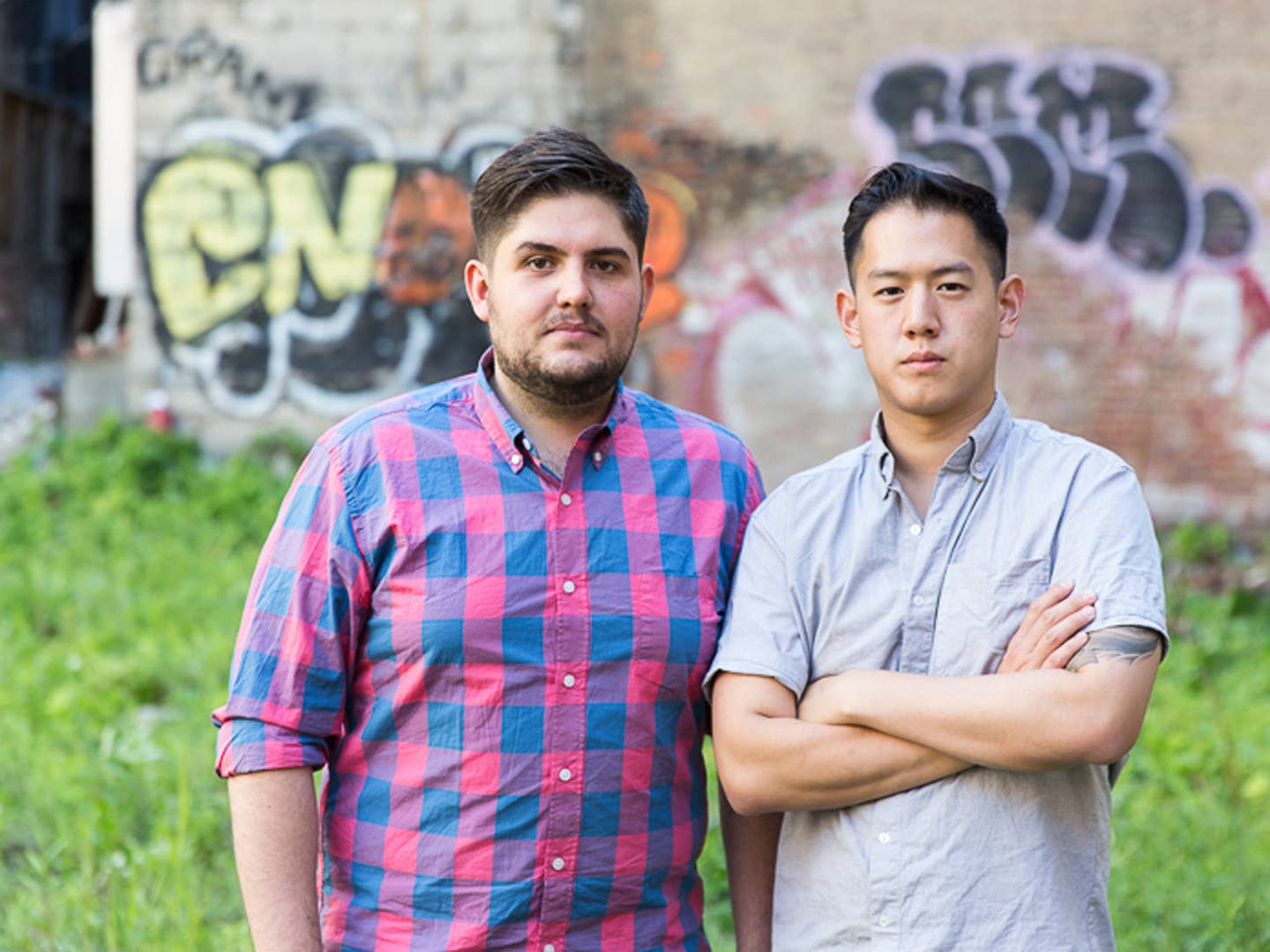 Culture
The Tenth Degree: Jeremiah Stone
Chef Jeremiah Stone praises a classic sandwich, quotes Soltner, and tells us about cooking with his mother.
Behind an unobtrusive door on a relatively untraveled stretch of Orchard Street in New York City, Jeremiah Stone, along with his partner Fabian von Hauske, spends his nights wowing diners with a set 5-course menu at Contra, which received a rave review from The New York Times shortly after it opened a couple years ago. (Restaurant critic Pete wells called one of the dishes "truly expressive cooking, exploring shades of flavor more watercolor than acrylic.") Much has been made of the relative youth of the co-chefs—von Hauske was 23 when Contra opened, Stone 28—but Stone traveled and cooked in Europe, worked alongside legend Andre Soltner and food scientist Dave Arnold at the French Culinary Institute, and helped to open up Isa with Ignacio Mattos before giving his own place a whirl. Contra bills itself as serving "contemporary New York cuisine," believable only if wheat berry risotto with uni and clams is the natural, modern extension of a slice of pizza, but diners don't seem to care much about the label—they pack the place nightly. Read more about Stone's hopes, fears, and box of treasures.
What is your favorite sandwich?
I don't know why, but I have some emotional attachment to a pastrami on club at Katz's. I've been going there since I was a kid and it's always the same and I love it. Pastrami on club, extra mustard, fries. It's clichéd, but who cares.
Your house is on fire and you can only save one thing. What is it and why?
My wife! She probably escaped anyway, so in that case my box of treasures which is just random stuff that I collect from around the world that my wife and I put in a box labeled "treasures".
What book(s) is on your bedside table right now?
I hardly read, but I have been wanting to re-read The Perfectionist, which is about Bernard Louiseau and the generations of French chefs he influenced.
You're having a dinner party and can invite three people, dead or alive, and serve them one thing. Who are they, what do you serve, and why?
I'll invite Ignacio Mattos, Giovanni Passerini, and Inaki Aizpitarte. They are three chefs that I like to eat and cook with and really make me laugh. I'll make something like a Chinese-American noodle dish. They wouldn't know what to think and it would be fun to just to cook something soulful.
What is your greatest fear?
Being alone.
What is the most overrated ingredient?
Black pepper.
Underrated?
Fresh bay leaf
You can have any superpower. What is it and why?
To fly, so I can be on time.
What's the first thing you learned to cook?
Dumplings with my mom, sitting on her lap at 5 years old.
What is the best advice you've ever gotten, and from whom?
"More sauce, you have to give them sauce!" from Andre Soltner.
What's the last meal you want to eat before you die?
A giant roast veal sweetbread. And potatoes.