Recipe Comix: Honeysuckle and Blackberry Popsicles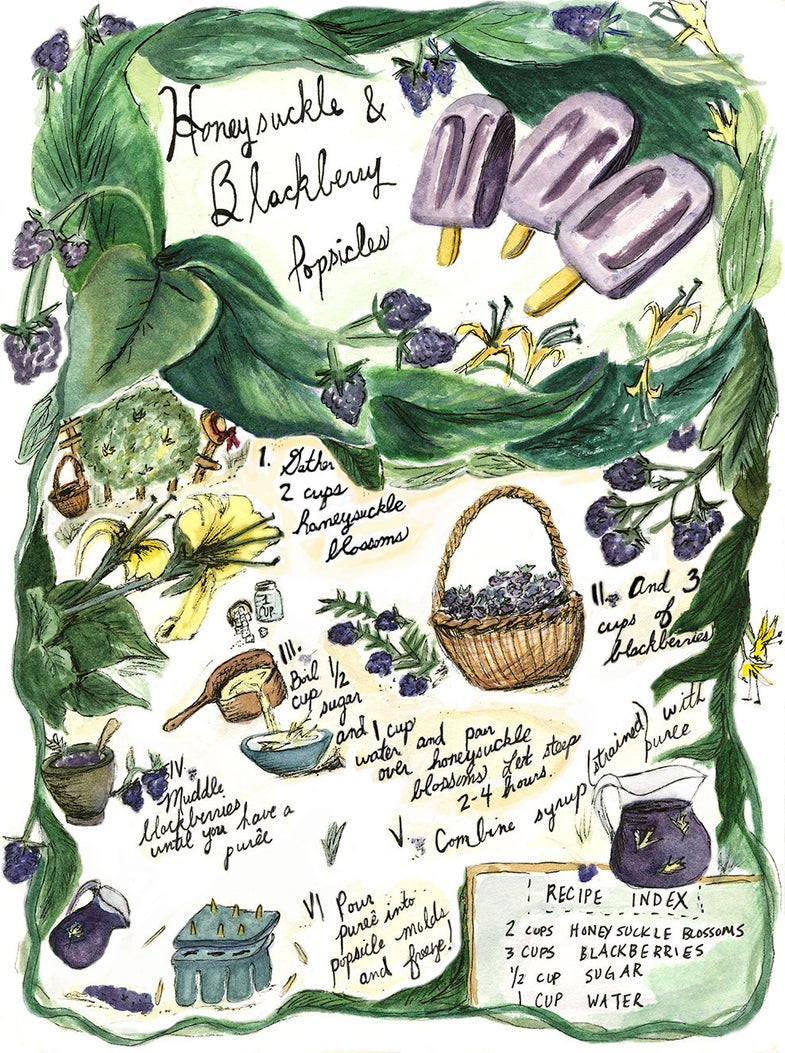 _"Draw us a recipe." That's the brief we sent to a slew of our favorite comic artists. The resulting works of art are fantastic, beautiful, hilarious, thoughtful, informative, and often all of the above—and they prove that a recipe doesn't just have to be words on paper.
This week's comic comes from Demetria Provatas, a Brooklyn-based artist and baker who chronicles her recipes, art, and other adventures on her blog Engrained. Here she illustrates one of her favorite late summer desserts: refreshing popsicles made with foraged blackberries and honeysuckle blossoms.