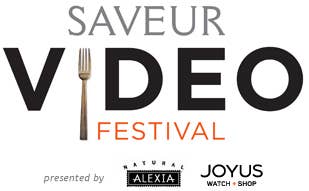 Culture
Saveur Video Festival: Winners
The art of online video is something extraordinary: whether we're sitting behind a desk or holding a smartphone on the subway, we can lend a filmmaker a few minutes of our time and in return he takes us on a journey. Among all the stories told, those about food — its origins, creation, and consumption — are the closest to our hearts.
We're beyond thrilled to announce the winners in our first annual SAVEUR VIDEO FESTIVAL!
After hundreds of submissions and countless hours logged viewing extraordinary videos and selecting finalists, our judging panels have arrived at their decisions. We're delighted to reward the judges' choice winners in each category with a $500 cash prize, and people's choice winners with $250. Our overall winner—the beautiful, evocative, and wonderfully wanderlust-inducing "A Taste of India"—receives a $2500 prize and a consultation with SAVEUR editors. See all the finalists and winners right here!
Here are your 2013 Video Festival Winners
ULTRA SHORT FORM
WINNER: Strawberry Sparkle by Roberto Seba
PEOPLE'S CHOICE: Blanching Peas** **by Dear Martini
FINALISTS
The Worst Cook in the Entire World by Steven Wong Jr.
Beer by Luke Goodman
Rebuilding Vegetables by Leon Hidalgo
DOCUMENTARY
WINNER: Mickle's Pickles**** by Nathan Willis
PEOPLE'S CHOICE: Eat the View by Barndiva
FINALISTS
Asleep in the Wood by Joe York for the Southern Foodways Alliance
Silver Moon Bakery by Liza de Guia
Smokehouse by Aaron Cathbert and Mark Welker
ANIMATION/EXPERIMENTAL:
WINNER (Tie): Caketrope by Alexandre Dubosc
WINNER (Tie): Potage by Erik Shirai
PEOPLE'S CHOICE: Huber Experiments by Erik Huber
FINALISTS
Food by Emanuel Strixner
Flatten by Kay van Vree and Hugo de Kok
CULINARY TRAVELS
WINNER & GRAND PRIZE WINNER: A Taste of India_**** by the Perennial Plate__
PEOPLE'S CHOICE: Fresh Happy Tasty _by Jane Coxwell__
FINALISTS
Forage SF_ by Eric Slatkin_
Working Class Foodies: Oysters_ by Rebecca Lando__
Bon Appétempt Goes to Paris _by Matt Bookman__
HOW-TO
WINNER: **The Art of Making Bread_ _by Tiger in a Jar__
**PEOPLE'S CHOICE: Matambre_ _by Emily Julka w/ Underground Food Collective__
FINALISTS
Strawberry Shortcake_ by Linda Pugliese_
The Benevolent Butcher: Bacon_ by Scott Pitts__
Daily Kitchen _by Manfredi Bernardini__
Judges
We lined up the best and brightest in the food and film world to help us choose the winners of the 2013 Saveur Video Festival.
Katie Lee _Food Writer/Author____
Kat Candler _Writer/Director____
Lucy Walker _Documentary Film Director____
David Edelstein _Film Critic____
Bruce Seidel _Executive Producer____
Mario Batali _Chef/Writer____
Eddie Huang _Owner of Baohaus____
Tyler Stableford _Photographer/Director____
Mickey Boardman _Writer/Editor____
Todd Coleman _Executive Food Editor____
Anique Halliday Festival Producer