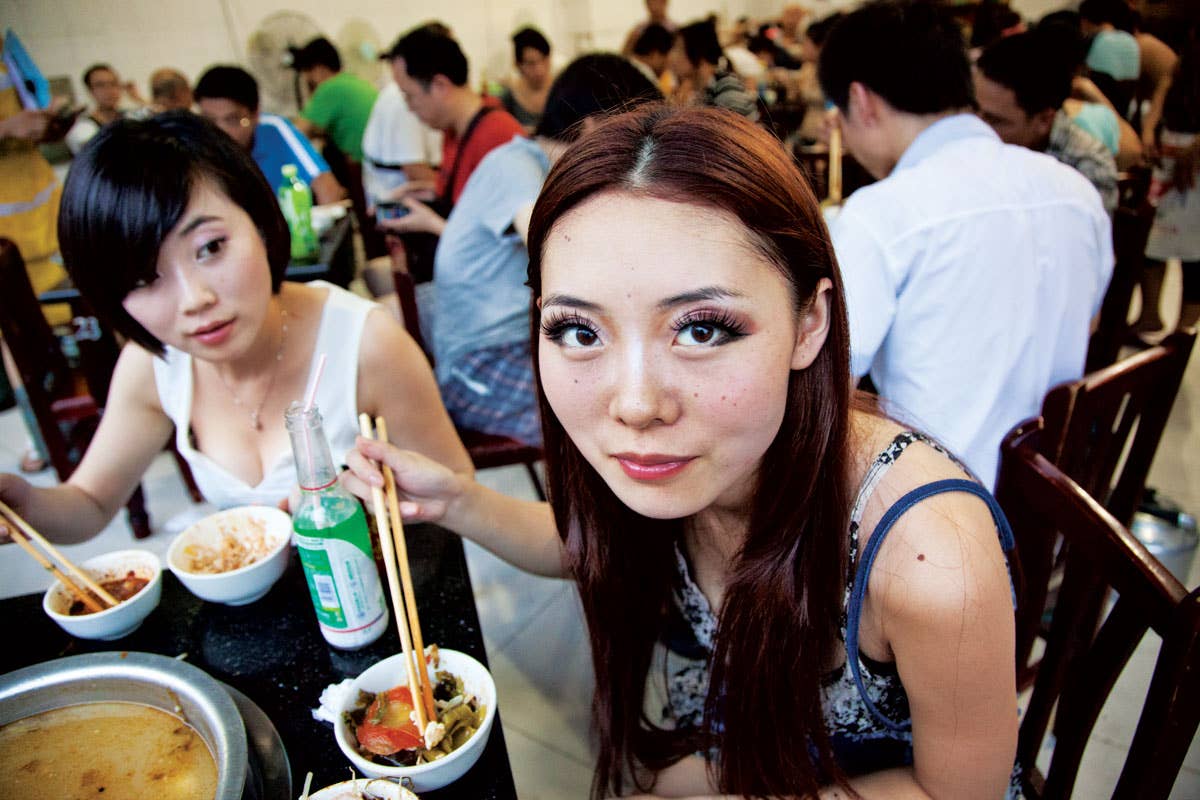 Culture
20 Years of SAVEUR: Capital of Heat
In honor of the 20th anniversary of SAVEUR, we asked some of the people who taught us the most to each peruse a year's worth of issues and to reflect on them. Here, Marcus Samuelsson on a story from our March 2013 issue.
Twenty years ago, I had just moved to New York from Sweden and was working as a line cook at Manhattan's Nordic restaurant Aquavit. Between shifts, I would get on my roller blades and head out to graze on the city's diverse culinary offerings—dumplings, tacos, pizza, knishes—hitting several restaurants, stands or take-out windows in a single afternoon. As a young chef in his 20s, seeing these different cuisines in one place was eye-opening. It made me realize that here, I could cook anything I wanted.
When I turned to "Capital of Heat" in SAVEUR's March 2013 issue, it reignited that same sense of possibility. The article laid out the ingredients that make up the fiery cuisine of Chengdu in China's Sichuan province. Reading about ma la, the combination of chiles and tongue-numbing Sichuan peppercorns that creates the province's signature flavor, it hit me that the American palate has evolved even further since my arrival here two decades ago, embracing not just global cuisine, but hyper-regional ways of cooking and eating. Their enjoyment is attuned not only to "Mexican food" but to the cooking of Oaxaca, the Yucatán, and Sonora, too. Americans now understand that "Asian food," for example, is subdivided into Northern Chinese, Southern Thai, and Sichuan, home to one of my favorite spicy dishes, dan dan noodles. For a chef like me, this sophistication is immensely liberating. The culinary landscape is broader and richer than I could have ever predicted. I feel like I'm in my 20s again: excited, inspired, and eager to cook.
Marcus Samuelsson is a chef and the author of Yes, Chef (Random House, 2012).