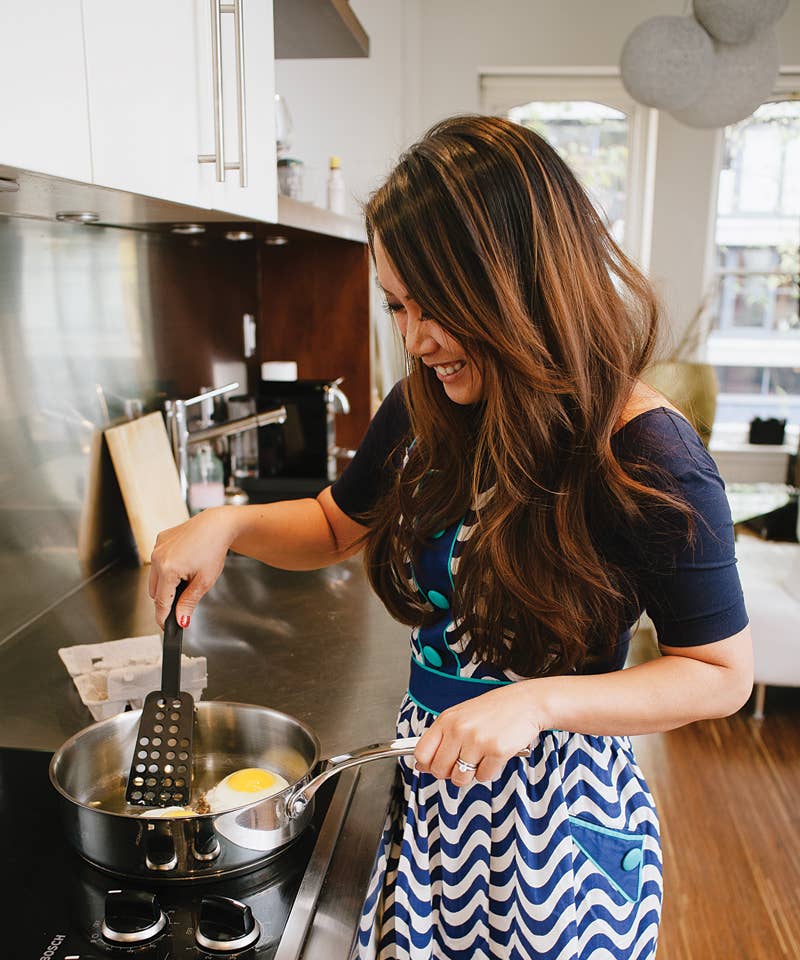 Culture
Pixel Perfect: 2014 Blog of the Year
Announcing the first ever Food Blog of the Year award winner: Stephanie Le's i am a food blog
The editors of saveur.com clicked through a lot of great food blogs before finding one spectacular enough to merit the first-ever Blog of the Year Award—a new category for our fifth annual Best Food Blog Awards, selected from winners across 13 categories.
The Blog of the Year Award winner, Vancouver writer and photographer Stephanie Le's two-year-old site, i am a food blog—which also won our Best Cooking Blog Award, Editor's Choice—is indeed a standout. On Le's homepage, we found ourselves staring down one of the most seductive pastries we've ever seen: a peach-pistachio galette that filled our monitor, larger than life. Even for people who work with food for a living, we were overcome with desire.
Like so many of our favorite blogs, Le's is beautiful and inspiring. But what made hers the best of the best was its illustrative design and its lush photos, which beautifully depict foods we all want to be cooking and eating, including caviar-topped latkes and Ikea-style meatballs.
Le has a strong, friendly voice that segues effortlessly from explaining the importance of bomba rice in your paella to exalting over the idea of waffled mapo tofu. Her homepage also eschews the old, reliable vertical feed in favor of a slide show with captivating fonts at top and a clean visual grid that shows off her archive's depth below. The posts themselves are constructed with an art director's eye for composition and flow, white space, and color. It's a cookbook on the computer screen, an online culinary standard-bearer.