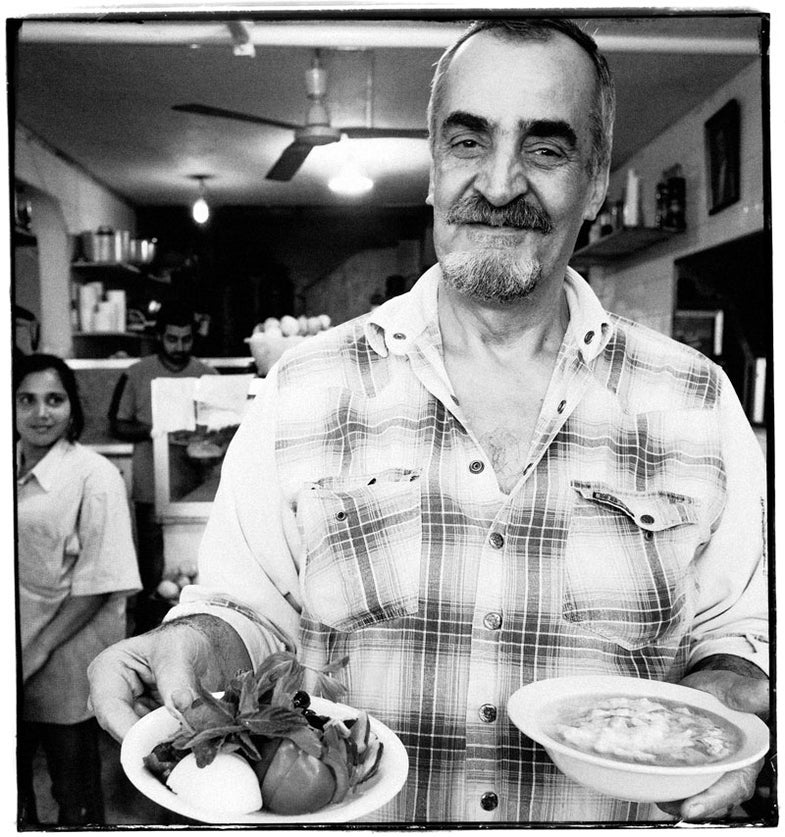 There are only four dishes on the menu at Honaineh in the southern Lebanese city of Sidon, and all of them feature legumes. Each one is fantastic. A fawwal, or "bean vendor" such as you find across the country, Honaineh is particularly popular in the morning hours, when my favorite thing to order is ful medames. Though this robust fava bean stew is prepared throughout the Middle East, it's at its best here, dressed with a squeeze of bitter Seville orange and served with tomatoes, onions, olives, and piles of fresh mint and soft warm just-baked pita bread. Drizzle it with plenty of olive oil and pair it with a cup of strong tea, and—as the Lebanese saying goes—you've got a breakfast fit for princes.
Honaineh
Seraille Street, near Sidon Central Bank
Sidon, Lebanon
961/07/732-394
Fouad Kassab is author of The Food Blog.