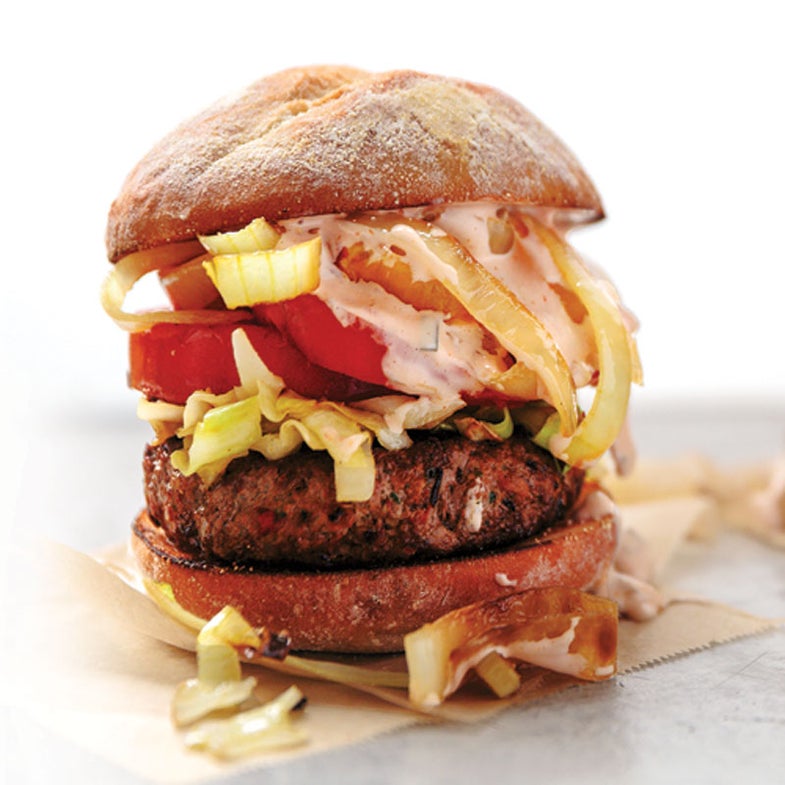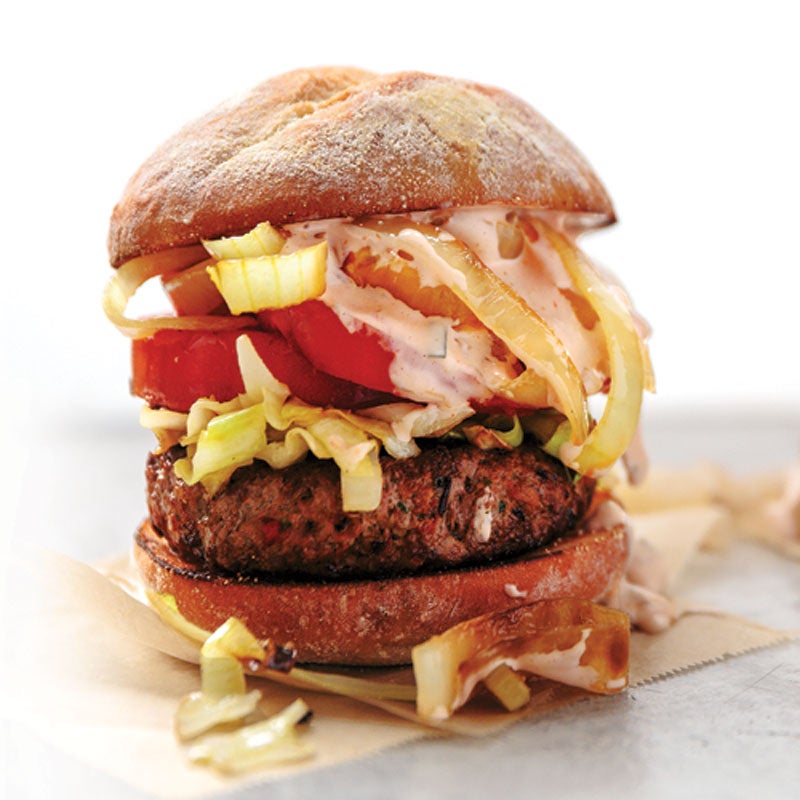 The world's greatest takeaway burger, the chimichurri, or chimi, hails from the Dominican Republic. A patty dressed with shredded cabbage, onions, and a Worcestershire-spiked ketchup-mayo blend known in the Dominican Republic as salsa golf, it's layered onto a bun or a pan de agua—a short, fluffy baguette—where its toppings meld into a messy pink coleslaw. A dash of hot sauce, and creamy and cold combine with the beefy, spicy, tart, and sweet flavors. Whether in the Northeast, Miami, or the Dominican Republic, this is the perfect late-night snack.
See the recipe for Chimi Burgers »
Rachel Wharton is a New York City-based writer.