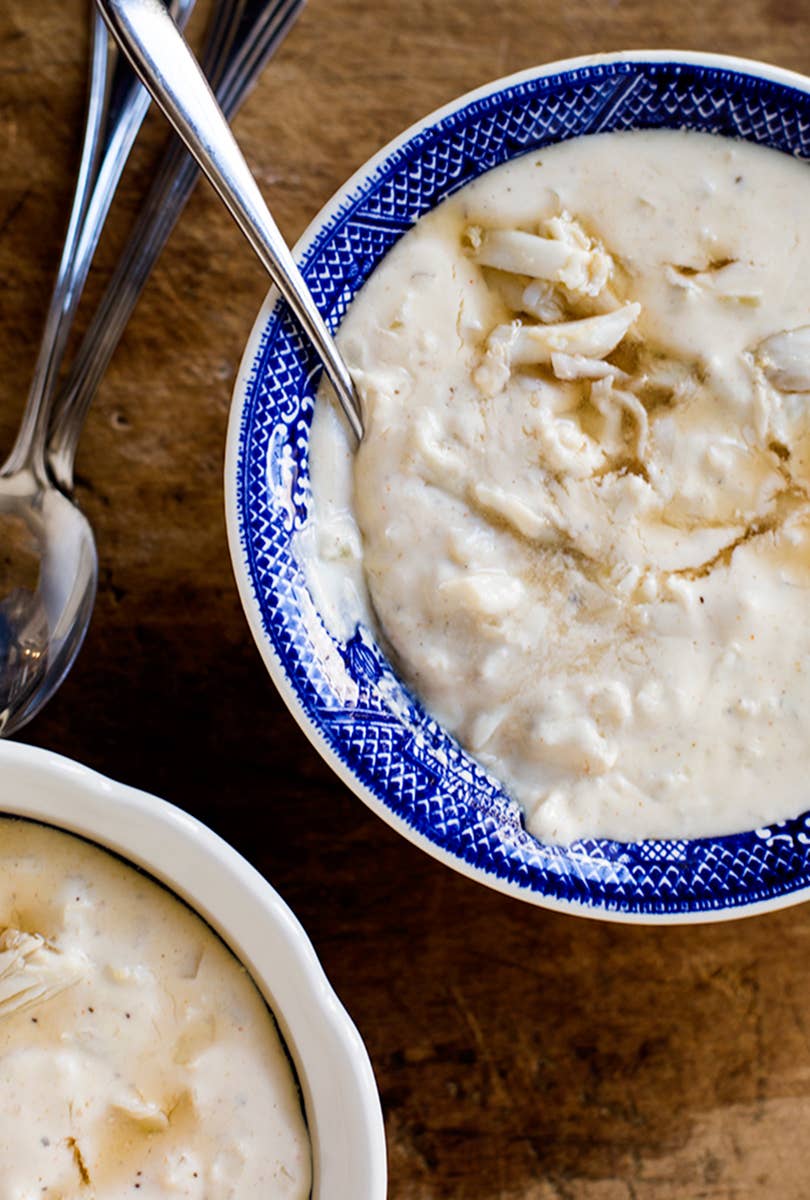 Culture
A Crab Feast for Winter: Cream of Crab Soup
My fondest memories from childhood are the crab feasts my parents and neighbors used to host on our block. We lined newspaper-covered tables down the sidewalk with chairs on either side, and laid out the necessary tools: wooden hammers, picks, nutcrackers, apple cider vinegar, melted butter, and Old Bay seasoning. Crabs were piled high in the middle of the tables, and I ran around with my friends playing games, stopping frequently to steal some of the crabmeat my parents had picked. Eventually I began hosting my own crab feasts—enjoyed with cold beer and friends, for me, this Maryland tradition is summer at its best.
After college I moved to New Zealand, where I stayed for seven years working in restaurants and traveling around the other side of the world. I always became the most homesick during wintertime, when it was summer back in Maryland. The opposite seasons meant my friends and family were enjoying the summer heat while I was bundled up indoors.
Social media only made it worse—I would sit beside the fire with my laptop, watching as friends posted picture after picture of the crabs they had caught and the feasts they were devouring. So I found a way to enjoy my favorite crustacean in the winter: warm, hearty, cream of crab soup. Drizzled with sherry, I found comfort in the rich dish. I live in New York now, but I still enjoy my wintertime crab tradition; it not only brings back the Maryland summers of my childhood, but also many cozy winters spent in New Zealand.