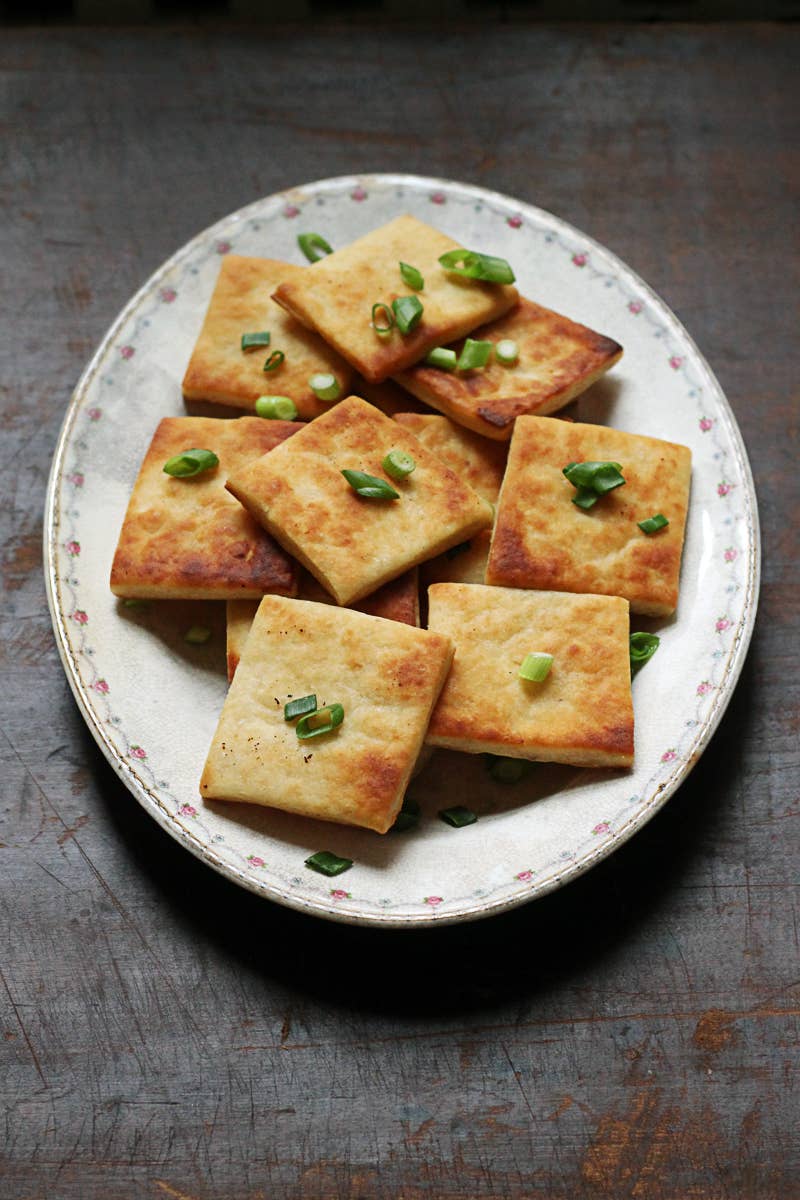 Culture
Mom's Potato Bread
For one Irish-American household, St. Patrick's Day is the perfect excuse to enjoy a favorite family dish
For most Americans, St. Patrick's Day is monopolized by green beer and bad decisions. It's a day when you can get away with drinking past your limit and kissing perfect strangers just because they're wearing green. But for me, a daughter of Northern Irish parents, St. Patrick's Day is an opportunity to celebrate my heritage, spend time with my family, and most importantly, indulge in my favorite Irish foods.
The best meal in our weekend of Irish-only eating is my mom's Irish breakfast—known as the Ulster Fry in Ireland—with over-easy eggs, bacon, Irish-style bangers, and my favorite, freshly made potato bread. When my mom pulls out the pots and pans to prepare breakfast, it's the dish we're all most eagerly awaiting: Pillowy squares of dough made with mashed potatoes, with a crisp, golden exterior thanks to a final fry in bacon fat.
Initially created to avoid wasting leftover mashed potatoes—of which the Irish have plenty—the recipe has been in our family for years, passed down to my mom from my grandmother, Myrtle. And although the dough is made up of humble ingredients and is prepared using simple techniques, the finished product is extraordinary—it's so reminiscent of what you would find in one of the cozy little pubs that line the streets of Belfast that with one bite I feel instantly transported, and connected to the generations of my family that made and enjoyed the same type of bread in Ireland.
As most St Patrick's Day revelers are recovering from hangovers and scrubbing themselves clean of green sequins, I'll be settling into a lovely little meal with my mom, dad, and brother. And you can bet I'll enjoy my fair share of mom's potato bread—the ideal vehicle for sopping up runny egg yolk and topping with that last bit of bacon for the perfect final bite.