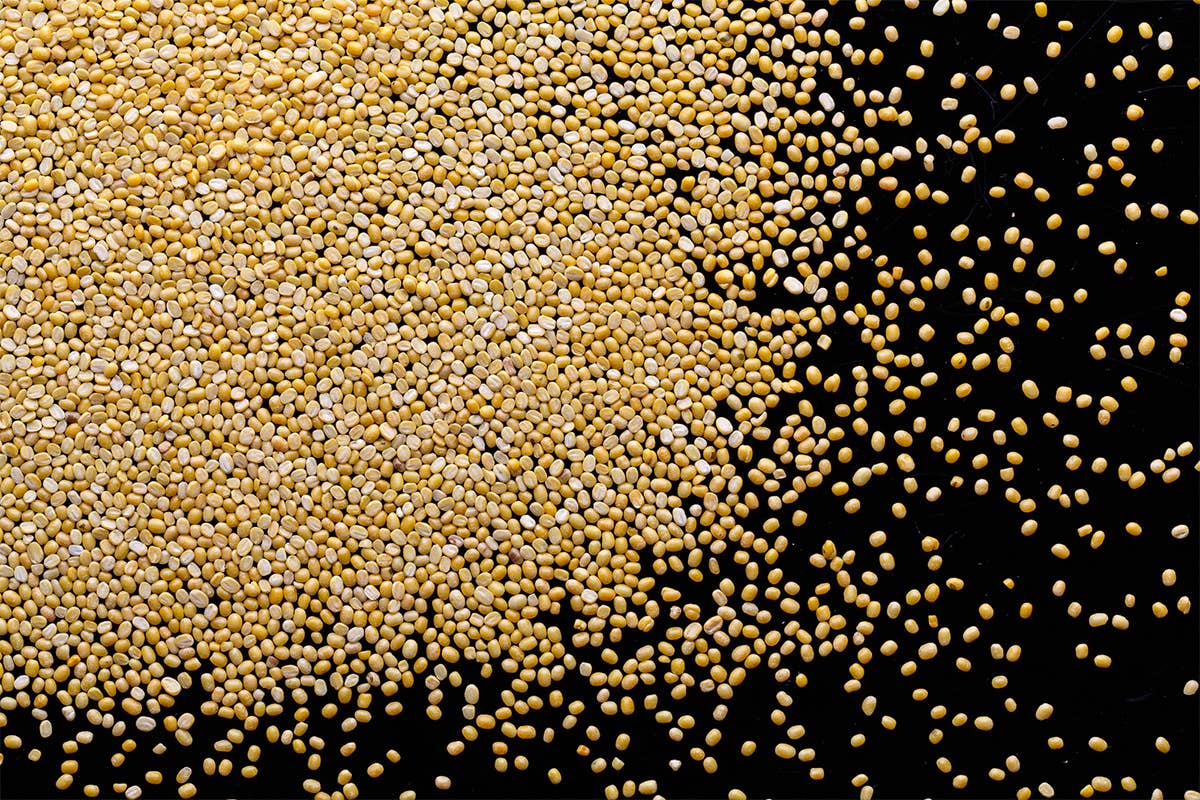 Culture
Mung Dynasty
Pancakes by mail, pancakes by phone
During my first week at college in Palo Alto, California, my mother, wanting to ward off homesickness on my part, airmailed me a big box from her house in suburban Cleveland. Inside, packed in dry ice, were plastic bags filled with homemade bindaeduk, the famed Korean mung bean pancakes. In my first few days away from home, I'd missed those pancakes perhaps as much as my mother had missed me, so when they arrived they tasted like pure love.
Bindaeduk, crisply fried patties of ground mung beans mixed with scallions, bean sprouts, and, for our family (recipes vary), kimchi and pork, were traditionally eaten by Koreans only on special occasions, such as weddings, holidays, and the hundredth day after the birth of a baby. When my mother was a child, oil was scarce and fried foods like this were rarities. Nowadays, though, bindaeduk are commonplace in Korean homes and restaurants. Even my sister, whose preference for bread and pasta over rice has earned her the nickname "the Italian" in our Korean-American family, loves these mouthfuls of oily, earthy softness and crunchy vegetables.
A few years after college, ashamed to request another care package, I decided it was time to learn to make bindaeduk. To my surprise, my mother, a pharmacist whose accuracy in measuring saves lives, did not have a recipe on paper—or even, she said, in her head. It was all in her hands, she insisted. We compromised on a solution: she would cook the pancakes in Ohio and record ingredient amounts, then call me, give the recipe to me over the phone, and stay by her phone while I attempted my own batch. I could hardly believe how many details went into preparing this food I took for granted. On my first try, I didn't grind the mung beans sufficiently, had trouble ladling the mixture into the frying pan so that it would form a circle, and didn't know when, precisely, a pancake was done enough on one side to be flipped—phone instruction was only so helpful. I almost resented my mother for not whipping up a stack and shipping them to me once more. But when I tasted my creations, all was forgiven. They weren't beautiful looking, but they were beautiful tasting. My mother had shipped them to me, in her own way.