Preserve the Season: Nectarine Murabba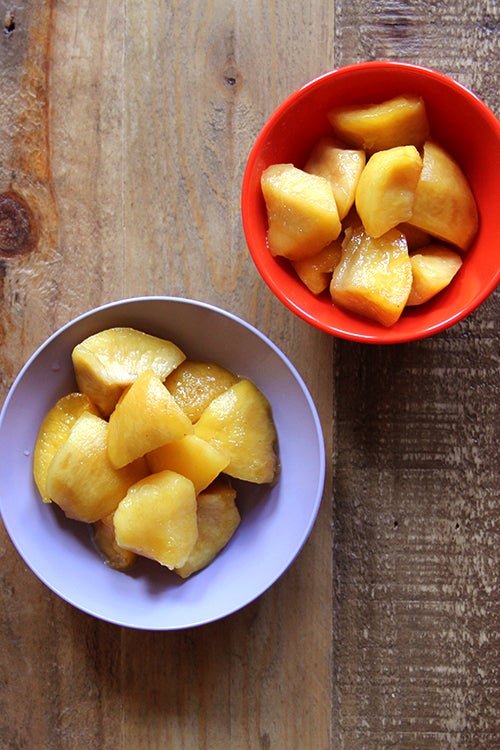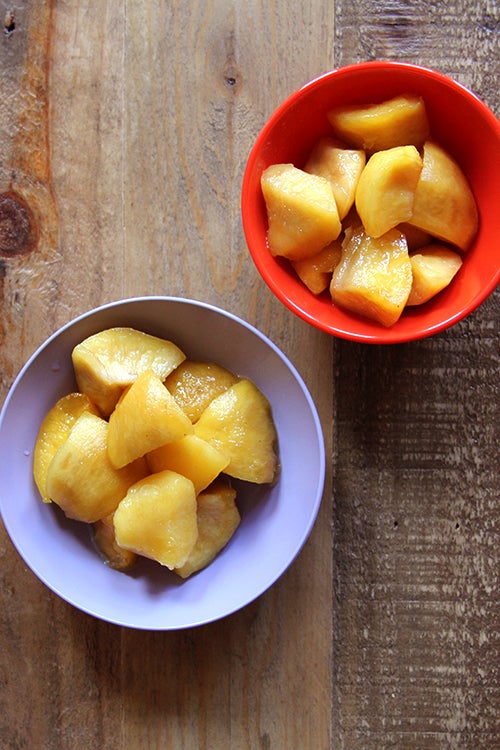 At the intersection of jam and candied fruit lies murabba, a vibrant spiced preserve of North Indian and Arabic origin. Most commonly made from amla (Indian gooseberries), murabba can be made from nearly anything grown in your garden—in the magical cure of a heavy syrup brightened with lemon juice, any sort of fruit or vegetable undergoes a transformation into a complex, refreshing preserve with a rich sweetness. And the best murabbas are accented with a bit of cardamom, saffron, rosewater, or some combination thereof, giving each bite a fresh and lively floral allure.
This preserve is a wonderful way of dealing with produce that isn't commonly made into jam, such as sweet red bell peppers, carrots, dates, or mangoes (both green and ripe). I like to use it to preserve whatever's in season—like nectarines at the peak of summer sweetness. While it can have a spoonable consistency, I prefer the more traditional method of keeping the fruit in large chunks, ready to serve and eat like candy. Classically, _murabba_is served as a beautiful sweet to welcome guests to your home; in my kitchen, it comes out nearly any time: I swap it out as a compote to top ice cream, cake, toast, biscuits, and more.
See the recipe for Nectarine Murabba with Cardamom, Lemon and Rosewater »
Karen Solomon is the author of the forthcoming_Asian Pickles{rel=nofollow= (Ten Speed Press); Jam It, Pickle It, Cure It; and_Can It, Bottle It, Smoke It.__