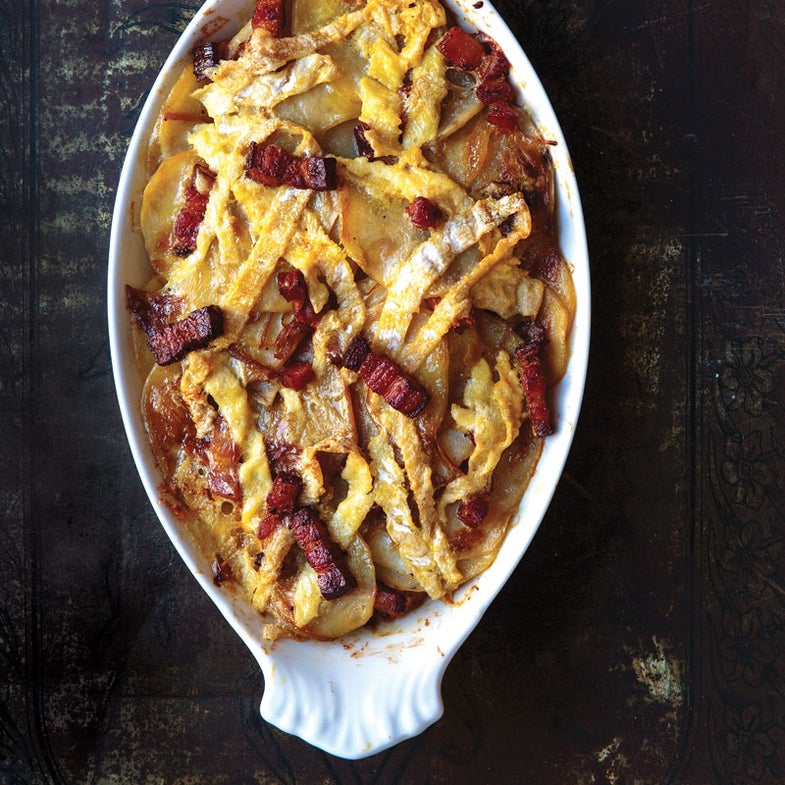 Soft, pungent reblochon, a washed-rind cheese from eastern France's mountainous Haute-Savoie, is at the heart of my obsession with tartiflette. This rustic regional casserole of potatoes, white wine, lardons, and the cheese, with its wet-barn aroma, is like a wonderful bear hug on a winter's day. It's a simple dish with no secrets or tricks, but it sings an homage to the Alps as it bakes, perfuming the kitchen as the rosy rind of the cheese bubbles to create a tangy crisp top.
See the recipe for Tartiflette »
Litty Mathew is a freelance writer based in Los Angeles.