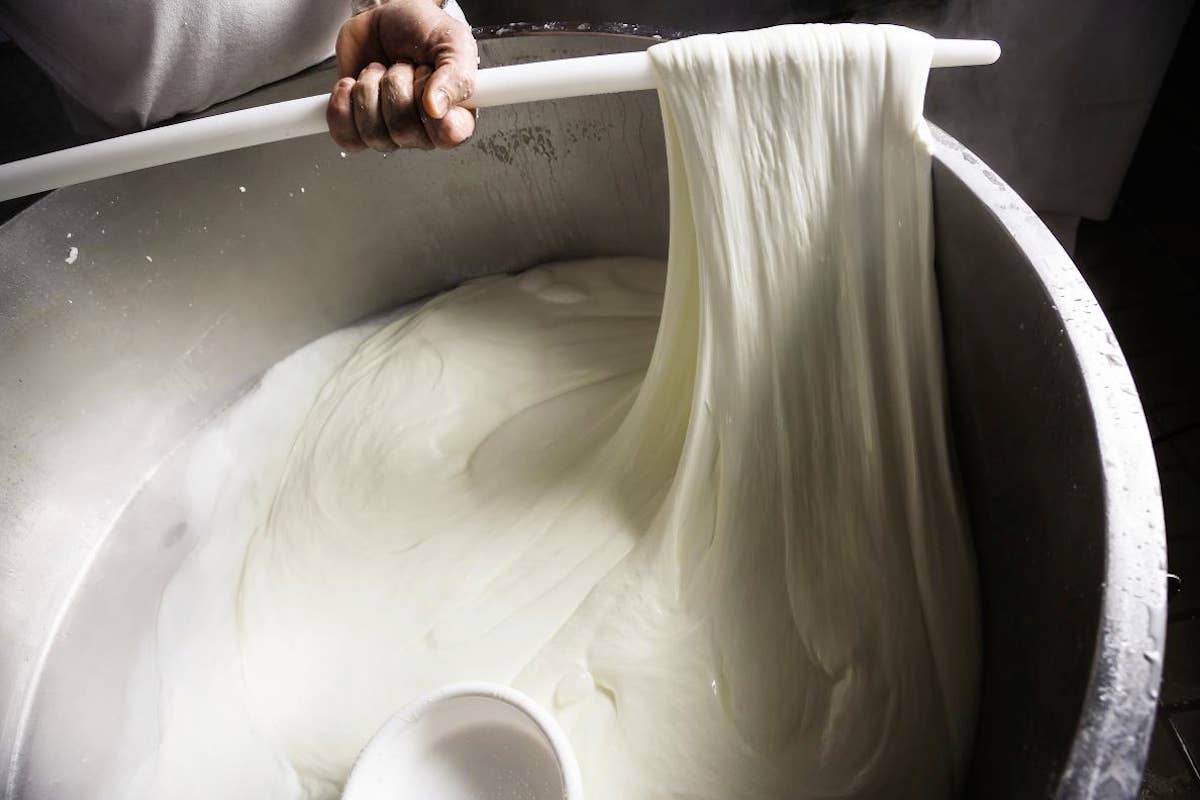 Culture
The Building Blocks of Pizza
A true Neapolitan pizza is the sum of its simple but sublime parts: dough, tomato sauce, cheese, and heat.
A true Neapolitan pizza is the sum of its simple but sublime parts: dough, tomato sauce, cheese, and heat. In Naples, pizza makers have the best of each element to work with.
No factor influences the taste and texture of pizza Napoletana more than the dough. A good dough, made with finely milled wheat flour containing quality proteins, results in a light, airy crust with a sweet, nutty flavor and a springy chew. In Italy, flours range from "2" for the coarsest grade to "000" for the finest. Most Neapolitan pizza makers swear by the locally produced Caputo "00" flour. To guarantee the highest quality and consistency, as well as the best flavor, Caputo, a family-owned mill that has been located in the heart of downtown Naples since 1924, sources wheat from all over the world. This dedication is manifest in a fluffy white flour whose proteins, or glutens, yield a dough with superb extensibility, meaning it can be stretched without ripping.
The luscious plum tomatoes grown in Campania and neighboring Puglia are prized here for their deep, sweet, tangy flavor, as well as easy-to-peel skins and relatively few seeds. Since these tomatoes have a profile that speaks for itself, most Neapolitan pizzaioli make their pizza sauces simply—using whole peeled canned versions, with little more than some salt added. While these tomatoes are often labeled "San Marzano," only a fraction of tomatoes are grown specifically within the San Marzano Protected Designation of Origin (D.O.P.) region, an area in the Sarno River Valley between Naples and Salerno.
With twice the fat content of mozzarella made with cows' milk, Campania's mozzarella di bufala is far more creamy and flavorful. Of course, since water buffalo produce little more than two gallons of milk a day compared with the average dairy cow's nearly seven gallons, their coveted cheese is often more expensive. The best mozzarella di bufala is produced near the city of Caserta north of Naples. Here, water buffalo brought over from Asia more than a thousand years ago thrive in the marshy environment. While many Neapolitan pizzas come topped with mozzarella di bufala, most shops also offer versions made with fior di latte, a cows' milk cheese. Some pizzaioli prefer the latter; along with being more affordable, its lower fat content makes it easier to melt.
The ingredients compose the recipe, but it's the blazing fire that transforms them into pizza. The chamber of a classic Neapolitan oven, made of firebrick and mortar, has a low-domed ceiling that concentrates the fire, creating the extreme heat (from 750 to 1,000 degrees Fahrenheit) necessary to cook pizza quickly. The bottom of the chamber is made of Biscotto di Sorrento, a heat-absorbing material that prevents crusts from burning. Beneath the oven floor lies a layer of Vesuvian soil to absorb even more heat. The oven's thick exterior walls, constructed of fireclay insulation, are often dressed in ceramic tiles, which make the ovens colorful centerpieces of many Naples shops.