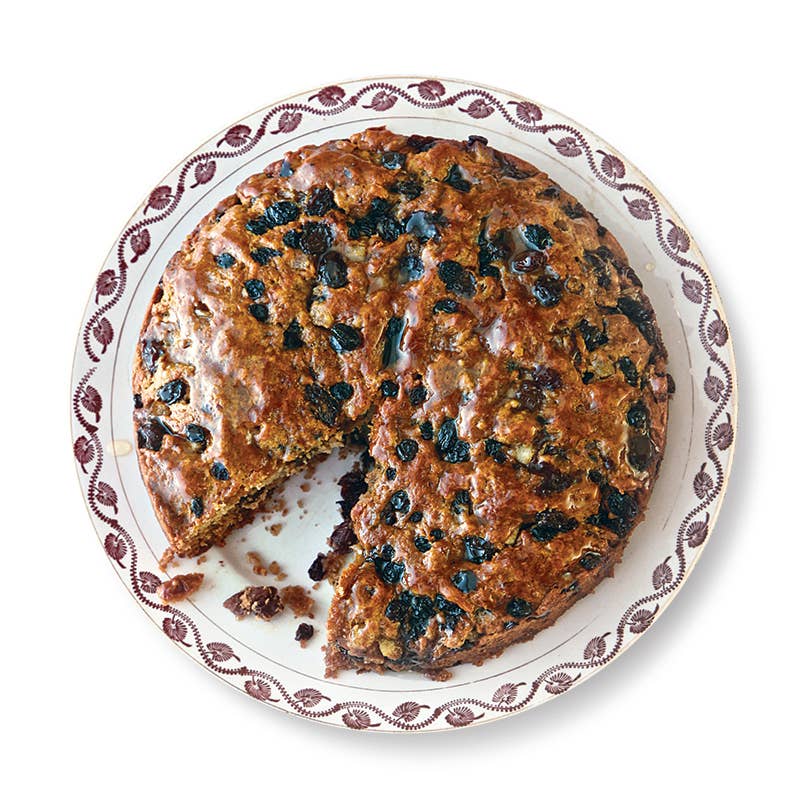 Culture
Lucky Charms
Traditional Irish harvest bread is full of surprises
Every autumn, Irish bakers stock their shelves with barmbrack, a cakey fruit bread with roots in the ancient Celtic harvest celebration Samhain. Despite such festive associations, barmbrack is a humble bread, capable of pulling double duty as dessert and, spread with butter and jam the next morning, breakfast. While its name, derived from the Irish báirín breac, or "speckled bread," plays on an exterior that is decidedly homely, concealed within the bread are two treasures: a rich, spicy flavor and an array of small objects—a piece of cloth, a coin, a dried bean, and a ring, each wrapped in parchment—that are said to be omens for those who find them. The cloth portends lean times ahead; the coin signals wealth; the bean, spinsterhood; and the ring—well, you can probably guess.
When I ate barmbrack for the first time, it was at a newish boyfriend's home in Cork, where I was a graduate student. His family was warm and gregarious, and had welcomed me to their table without a shred of formality. Halfway through the slice of barmbrack his mother cut for me, with its whiff of cloves and cinnamon, I discovered a tin ring, and my hosts told me in teasing tones that this meant marriage. I blushed furiously, but was also secretly delighted, because I liked the boyfriend very much and now I liked his family too.
Several years and many breakfasts later, he became my husband, and his family my own. I've since lost track of that ring, but no matter; the real auspice that day was the barmbrack itself. Passed around the table, savored between stories and sips of tea, it foretold a future among people who are generous and loving. Lucky me.