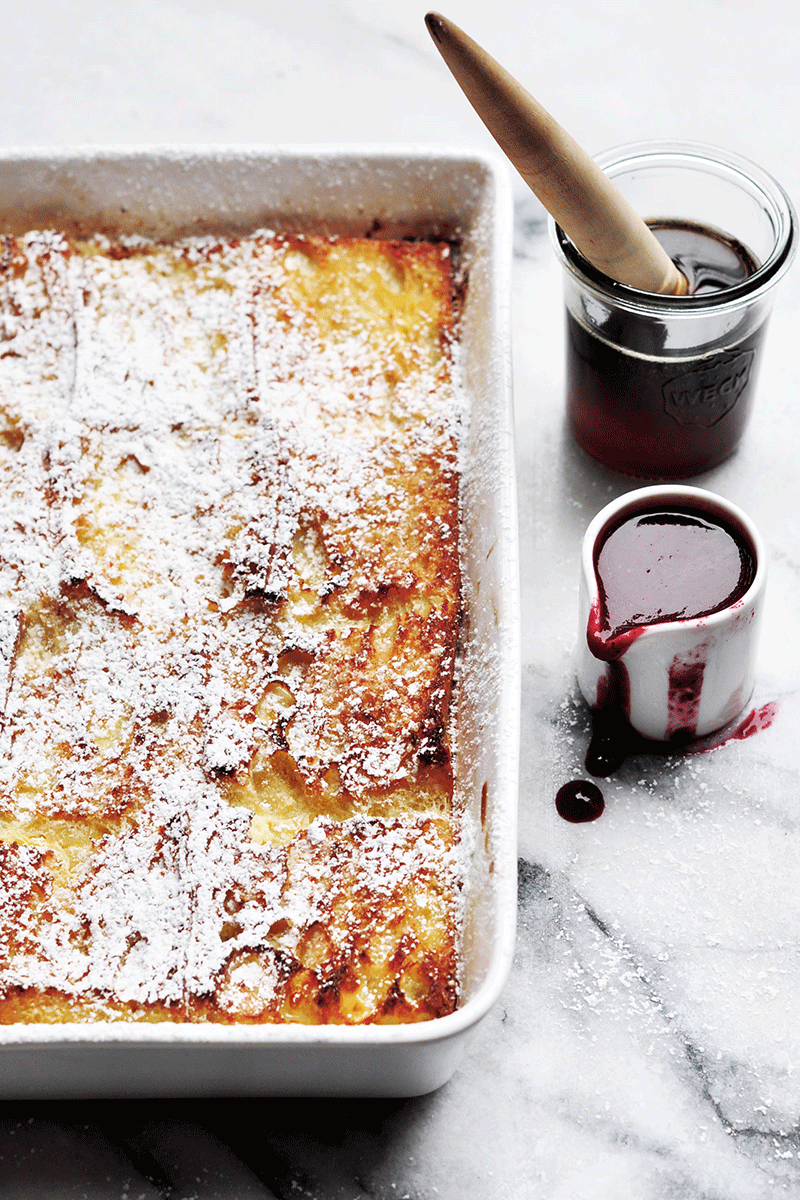 Culture
Sites We Love: Dash and Bella
Gorgeous photos? Check. Engaging writing? Check. Seriously inspiring recipes, tips, and culinary curiosity? Check, check, and check. The best food blogs all seem to have a lot in common—but what separates them out are the strong personalities behind them. In our Sites We Love series, we sit down with some of our favorite bloggers to find out how they do it—and why it's as much fun for them as it is for us.
With a deeply personal emphasis, and style ranging from confessional to light and jocular, Phyllis Grant's blog Dash and Bella is a prolific and poetic log of daily life that focuses on food and cooking. A couple years ago, we asked Phyllis how to pack the perfect lunch. Now, she's telling us all about the process behind her site:
Posting rate: Every 6–8 weeks. I never stop cooking (see Instagram). I never stop writing. But it's rare that I feel like something is strong enough to post on my blog. So I wait. And I tinker. And eventually I have a post that feels balanced enough to put out in the world. Hitting that publish button is scary sometimes.
Geographic location: Berkeley, California
Why is the site called Dash and Bella? Four and a half years ago, I was entering a Julia Child blogging contest through Knopf Doubleday and I had a problem: I didn't have a blog. So I had to quickly come up with a name in order to submit my post. I named it after my kids Dashiell (6) and Isabel (11). I won the contest, kept the blog, and continued to write posts about cooking my way through the classics with my kids. I got tired of using the same structure each time so I began developing my own recipes and opening things up to more than just food. And while my posts always touch on the intersection of cooking and parenting, it has been a relief to explore life beyond my kitchen.
What's been your most popular post? If you look at page views and viral photos, it's hands down my Mama, Why Do You Always Lose Your Keys post. It's a wacky no-punctuation rambling narrative in which my son and I discuss the definition of the word "variation" in relation to Bach, makeup, salad dressing, and onion tarts. In terms of lasting connections with readers, my stories Stay (about losing my kids for a few minutes and French toast) and Toxicity (about 9/11 and concord grape sauce) are the most talked about and re-posted. But it's a short and sweet conversation with my son called On Sunday (baked baguette French toast) that appears to have the broadest appeal. So many people have written to me about this post. A rainy morning, the recording of my son's heartbeat, baking together. Some are moved by the story. Others are just thrilled to find a use for a stale baguette.
What's your favorite post? Oh that's hard. I'm very attached to a post called Five Days Into One (marcona almond carbonara). It reads like a day in the life. But it's actually five days condensed down into an off-the-rails narrative. But for my favorite post I'm going to go with one that's a little different from all the others. It's called The First Time (Nutella ice cream) and it's about my Belgian boyfriend from college. I'm attached to it because it represents a shift in what I thought I could or should write about. It was an exploratory swan dive into writing about my youth. It felt exciting and made me realize I had a few other stories I'd like to tell. And soon after I decided to write a memoir with recipes instead of a more traditional cookbook. It's being published by Clarkson Potter in 2015.
What's something great that you've learned or that's happened to you since starting your blog? Since I started the blog, I haven't stopped having little "aha" moments at the computer and in the kitchen. But more profoundly, I have felt a seismic shift in how I trust the big picture. I now know the value, the impact, the beauty of doing something every single day for years. Persevering. And for me that includes parenting, writing, cooking, and photography. You improve. You get more confident. You find more ease. You plateau. You decide it all sucks. You give up. You rally. You start again the next day.
What's the usual process for developing one of your posts? I keep my camera in the kitchen and I often photograph what we're about to eat. Every few weeks, I edit the photos and find one that moves me. Then I leave the photo open on my desktop. I use it as wallpaper on my phone. I just live with it for a few days. I start taking notes. Since each photo can elicit dozens of stories, the question is: which one is worth telling? Maybe it's the process of making the pie. Or the hard day leading up to the tossing the pasta. Or the fight I had with my husband on the night we braised the lamb shoulder. Or perhaps it's just some simple dialogue between my kids about how much they hate anchovies. The final part of the process is the writing of the recipe. It's the smoothest part because by then I've made the dish so many times that the recipe is already a part of me.
What are your favorite ingredients and tools? I love my mortar and pestle, mini whisk, knife collection, cast iron pans, sheet pans, square tart pan, old wooden spoons, silpats. I can't cook without anchovies, garlic, olive oil, parsley, and parmesan. I always have jars of homemade crème fraiche, jalapeno pickles, pesto, and anchovy/garlic vinaigrette. These items are my foundation and I build out from there.
What are your favorite food and cooking resources? Any restaurant supply store is heaven for me. And garage sales. Cooking tools can last a few lifetimes so they rarely need to be new. I love functional kitchen tools, not ornamental ones. Locally, I get cookbooks from Diesel and Mrs. Dalloway's. And if I'm going to splurge on a plate or a spoon or an apron, I'll go to Atomic Garden in Oakland or The Shed in Healdsburg. I try to support the local businesses as much as possible.
What photography equipment do you use? I was using a Nikon D90 until a few months ago. But I wanted to shoot full-frame photos for my book so I'm now learning how to use the Canon 5D Mark II. Honestly, I'm struggling.The camera doesn't feel like an extension of my body yet. It's humbling. But I'm getting there. I mostly use a 50mm f/1.4 lens. Every time I pull out the tripod I want to throw it out the window. I like to move with the camera. But I hope to master the tripod someday.
What food blogs do you follow? About three years ago, I stopped looking at food blogs. I found I was trying to emulate my favorites and I just felt like a phony. So for something different, I started reading a lot of poetry, memoirs, and fiction. But over the past year, I made my way back to food blogs and I've been stunned not only by the talent out there but also by the community support. There are too many awesome blogs to mention. But here are the women who keep me afloat—with their words, recipes, and photographs: YummySupper, 5 Second Rule, Farmette, A Cozy Kitchen, Kim Foster, The Vanilla Bean Blog, Local Milk, My Last Supper, and Dinner: A Love Story.
What is one thing that sets your site apart from others? I straddle the food and parenting blogospheres. Here are the ways this intersection makes my site different from others:
1. I write about what's hard. The truth. I hope people feel that I'm not only telling my stories, but some of theirs as well. And perhaps, in all that muck and mess we can all find some lightness and beauty together. And we might bust out a few f-bombs along they way.
2. I believe that recipes are alive. I want people to change them. To make them their own.
3. I do minimal food styling. I might add an extra splash of balsamic or wait for a perfect drip of ice cream, but everything I photograph is about to go into our bellies.
4. I feed my kids what I love. Sometimes they eat it. Sometimes they spit it out. But I never get attached to their likes and dislikes. And I've now done this for enough years to see that most food aversions lessen or go away completely. I think this message comes through in my stories. I'm hoping it's refreshing and inspiring.