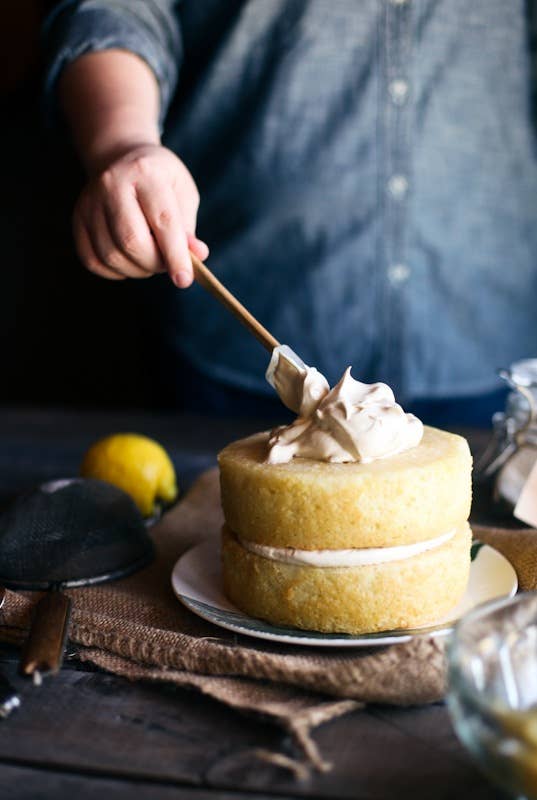 Culture
Sites We Love: Honey & Jam
Gorgeous photos? Check. Engaging writing? Check. Seriously inspiring recipes, tips, and culinary curiosity? Check, check, and check. The best food blogs all seem to have a lot in common—but what separates them out are the strong personalities behind them. In our Sites We Love series, we sit down with some of our favorite bloggers to find out how they do it—and why it's as much fun for them as it is for us._
Today's site we love is Honey & Jam, where Georgia native Hannah Queen shares her passion for cooking, baking, and the simpler things in life. Here's what Hannah has to say about her site:
Live since: November 2008
Posting rate: 1-2 times a month
Geographic location: North Georgia Mountains
Why is the site called Honey & Jam? I'd been thinking about starting a blog for a few months, but couldn't decide on a name I liked. One evening, I sat down at the computer with a cup of tea—with honey, and toast—with jam. I thought, "that's it!" I loved the way the words sounded together.
What's your favorite post? My favorite is one from last October about a local apple orchard. I love sharing my love for the place I live. And also, pie. Who doesn't love pie?!
What's something great that you've learned or that's happened to you since starting your blog? I've really found my place in the kitchen through honey & jam. When I first started, I was 18 and had no idea what I was doing. Baking was something I enjoyed, so long as I had a recipe to follow, and I followed them to a T, scared it would result in disaster if I changed anything. Since then, I've taught myself so much and I've become so much more comfortable in the kitchen. These days I love playing with recipes and creating my own.
What's the usual process for developing one of your posts? I've got no set formula or method. More often that not, I'm inspired by the beauty of a fruit or veggie, and want to take photos of it. I'll then develop a recipe around that ingredient. I typically devote a whole day to the process, taking ingredient shots, baking up the recipe, taking photos of the finished dish and writing the post.
What are your favorite ingredients and tools? I'm happy so long as I have baking basics in my kitchen: a couple of different flours—whole wheat, pastry, all purpose, butter, eggs, milk, spices, some good cocoa powder, chocolate and vanilla extract. I can build from there, adding in my favorite seasonal produce. As for kitchen tools, I'd rather not live without my kitchen aid mixer (it's true love!), a good knife and a microplane zester.
What photography equipment do you use? I use a Canon 5d Mark II with a 50mm 1.4 lens. Natural light, a little rickety table set up next to a window, and black or white foam core boards to reflect.
Where else can we find your work? You can find my photos scattered across the web. Most recently I've been contributing at terrain.