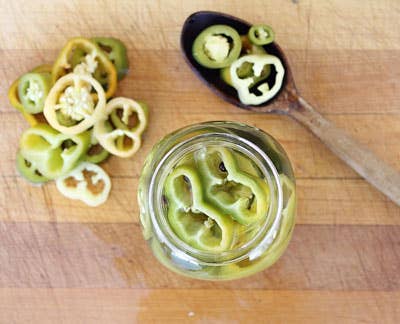 Culture
Sites We Love: Scarletta Bakes
Gorgeous photos? Check. Engaging writing? Check. Seriously inspiring recipes, tips, and culinary curiosity? Check, check, and check. The best food blogs all seem to have a lot in common — but what separates them out are the strong personalities behind them. In our Sites We Love series, we sit down with some of our favorite bloggers to find out how they do it — and why it's as much fun for them as it is for us.
This week's Site We Love is Scarletta Bakes, Meagan Micozzi's newbie blog celebrating baking and the flavors of the Southwest. Meagan, an Arizona resident, just started her site in March of this year, but it's already full of seasonal, border-crossing recipes we must have, like fuchsia hibiscus popsicles and sandy New Mexico bizcochitos. Here's what Meagan has to say about her site:
Posting rate: Approximately 3 posts per week
Geographic location: Southern Arizona, United States
Why is the site called Scarletta Bakes? Scarletta is my nickname. My husband coined the moniker for those times when I just might be acting out—shrill voice, door-slamming, and, of course, red cheeks. He learned very quickly that the best way to tame the savage beast is to get me into the kitchen and baking. So Scarletta Bakes.
What's been your most popular post? A post with an original recipe for Chuckwagon Apple Fritters. I was reading a book at the time about chuckwagon fare and I was struck by how simple the cuisine needed to be. I wrote the fritter recipe to be as unfussy as possible. And who can resist fried apples?
What's your favorite post? My favorite post is one that I just published about a Horchata Cake that I baked. The recipe typifies my cooking style: melding traditional baking fare and technique with Southwestern flavors. And the accompanying post typifies me: I went into the kitchen that day for a healthy glass of water and came out with cake.
What's something great that you've learned or that's happened to you since starting your blog? I have been so incredibly amazed by the support that I have received for both my baking and my blogging. People seem to be genuinely intrigued by Southwestern cuisine and I have had so much fun exploring it with readers, family and friends. There is nothing better than relating to people over a delicious meal.
What's the usual process for developing one of your posts? The process starts with a recipe and proceeds from there into the kitchen. I am a big fan of photographs of the method, not just the finished product, so I take a lot of pictures as I go. When I'm finished, I'll taste the dish, select my photos and post.
What are your favorite ingredients and tools? Even though I'm a baker, my favorite ingredient is the chile pepper. Chiles are such an important part of Southwestern cuisine and I love finding new and interesting ways to use them. My favorite tool would have to be my microplane rasp zester—I like to keep it simple in the kitchen without a lot of gadgets and clutter.
What are your favorite food and cooking resources? My local library. I have learned so much from reading cookbooks and at the rate that I read them I couldn't possibly afford to purchase each one. My library card has a lot of mileage on it.
What photography equipment do you use? A Canon DSLR and lots of natural light. I also use a ladder in my kitchen, which allows me to shoot from different angles. As simple as it sounds, it really does give me a lot of different perspectives when I'm doing photography work.
Where else can we find your work? I also write for Eat Boutique.
Do you know a blog or blogger who deserves to be featured in this space? Email a nomination — including a link to the site and a few sentences on why they're worthy of love — to siteswelove@saveur.com.