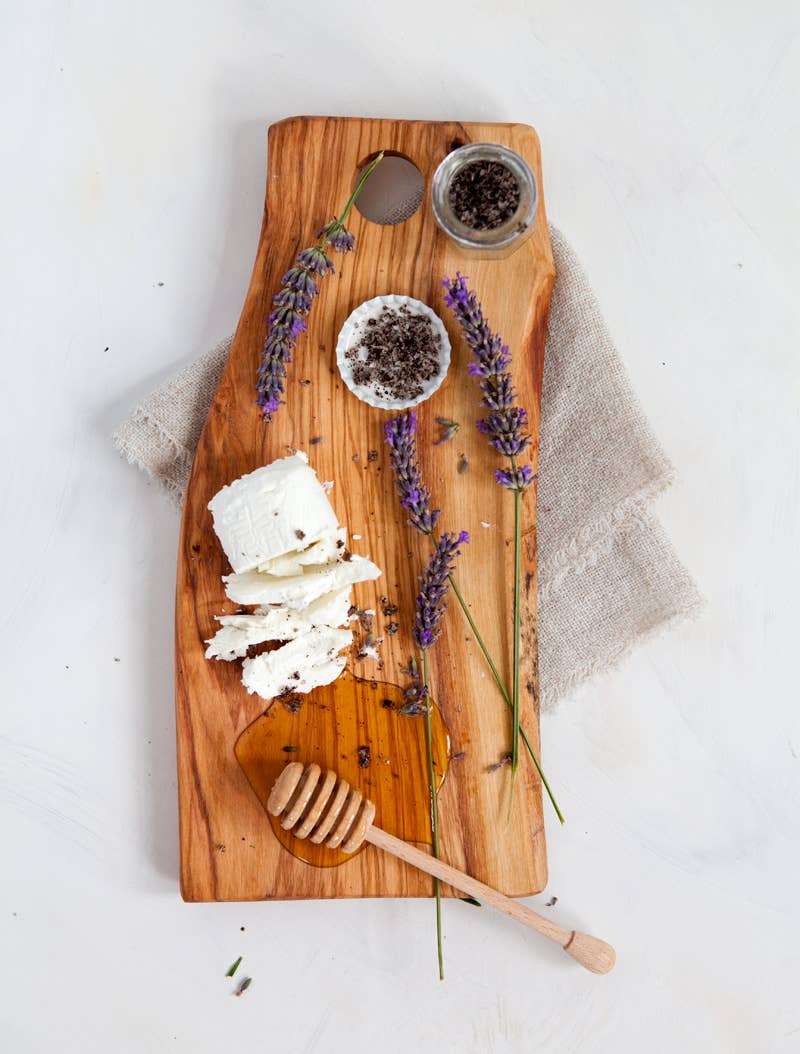 Culture
Sites We Love: Tea Cup Tea
Gorgeous photos? Check. Engaging writing? Check. Seriously inspiring recipes, tips, and culinary curiosity? Check, check, and check. The best food blogs all seem to have a lot in common—but what separates them out are the strong personalities behind them. In our Sites We Love series, we sit down with some of our favorite bloggers to find out how they do it—and why it's as much fun for them as it is for us.
Today's site we love is Tea Cup Tea, where photographer, traveller, and storyteller Leela Cyd shares her quest to find the "perfect cuppa" from Portland to Paris. Here's what Leela has to say about her site:
Posting rate: 1 per week (usually)
Geographic location: Portland, Oregon (and all over the world)
Why is the site called Tea Cup Tea? The site is about celebrating the everyday with friends over a nice cup of tea and a little morsel you can serve with it. I love the way "tea cup tea" sounded—so sweet and to the point.
What's been your most popular post? My most popular post has been about Kusmi tea and Tahini buns. The recipe is based on an unusual pastry we treated ourselves to on cold, misty mornings while living in Istanbul, Turkey. The buns take a little forethought but are chewy, crusty and rich with sesame and honey. When paired with the Prince Vladimir tea, it is the perfect treat to watch the snow fall outside your window!
What's your favorite post? My favorite post is about the Chocolate Coffee Whiskey Spice Cake - an over-the-top, insanely delicious birthday cake I made for myself. It's just too much! The confection was divine and the Royal Breakfast paired so beautifully with a slice. When it's your birthday, I think it's obligatory to indulge all your most decadent desires! Done and done.
What's something great that you've learned or that's happened to you since starting your blog? I've learned so much about different rituals and personal insights into how tea anchors one's day through my "A Cuppa With" series. These short interviews are illuminating into a range of styles and approaches when it comes to tea—it's such a treat for me to learn more about my friends near and far through the interview. For me tea is an excuse to take a deep breath, get warm, and day dream through various tastes and smells.
What's the usual process for developing one of your posts? I'll kick around an idea for a new snack or cookie for awhile then get curious so I make it then raid my unruly tea drawer for some brew that might best compliment that morsel. I taste and think, then photograph the beautiful mess, sample a cookie or two, take another sip and see what comes to mind, jot down some notes then within that week try to get the post up on the blog. I have a multitude of ideas and different categories stringing in my brain at once, so sometimes time/travels dictate what post comes next. Whenever I try to impose rules on the blog, I manage to break them! So I stopped having rules and just go for what feels right in that moment, that's the point of this space for me.
What are your favorite ingredients and tools? I love heavy cream and brown sugar in my black teas—very naughty but oh so delicious. For tools, I'm enamored with my gigantic rolling pin and my electric kettle for rapid hot water.
What are your favorite food and cooking resources? I love my local hippy style co-op grocery stores and seek them out no matter where I'm living, theKitchn is the home cooking mega site I contribute to and am always learning new tips and tricks from. For cooking equipment, I end up finding the best stuff at thrift stores and garage sales. Lastly, if I have a cooking question, I usually call Dad and get his take—he usually knows.
Where else can we find your work? You can find my portfolio on LeelaCyd.com and I also blog for theKitchn. I am represented by Redux Pictures and have shot for magazines such as Food & Wine, Kinfolk, and Parents. I also photograph for a variety of cookbooks, publishers and authors. In fact, this coming May I will be leading a photography workshop in Florence, Italy. Come join me!
What food blogs do you follow? I love Joy the Baker for her witty stories, Orangette for authentic perspective and Communal Table for the home cooking she manages to put on her family's table every night.
Do you know a blog or blogger who deserves to be featured in this space? Email a nomination—including a link to the site and a few sentences on why they're worthy of love—to siteswelove@saveur.com.