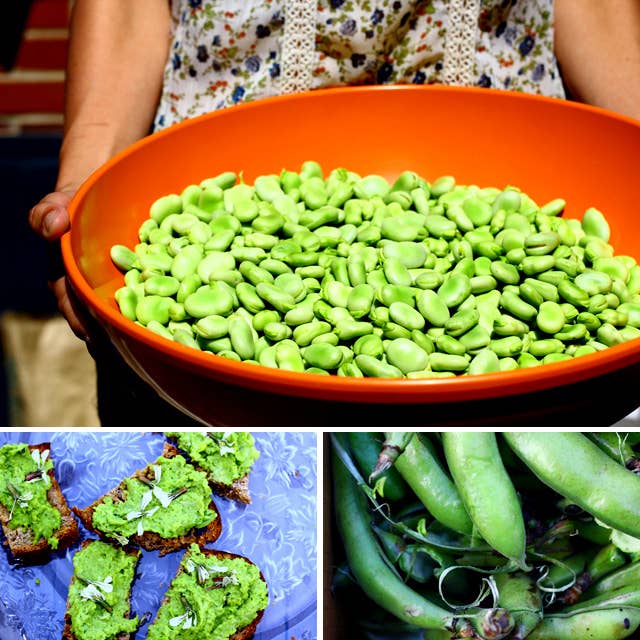 Culture
Sites We Love: The Year in Food
Gorgeous photos? Check. Engaging writing? Check. Seriously inspiring recipes, tips, and culinary curiosity? Check, check, and check. The best food blogs all seem to have a lot in common — but what separates them out are the strong personalities behind them. In our Sites We Love series, we sit down with some of our favorite bloggers to find out how they do it — and why it's as much fun for them as it is for us.
Kimberly Hasselbrink's blog The Year in Food is an illuminating guide to seasonal to cooking with smart recipes, fun and approachable writing, and beautiful, saturated photography. Its spare aesthetic and impassioned, totally relatable tone make it a joy to visit on a regular basis — more often than not, we find ourselves wanting to move in. Here's what Kimberly has to say about her blog:
Blog Name: The Year in Food
Live since: 2007-ish, when I began blogging under the name 52 Dinners. I migrated to The Year in Food in October 2010.
Photo: Kimberly Hasselbrink
Posting rate: Once a week, typically.
Geographic location: San Francisco
Why is the site called "The Year in Food"? It was kind of an accident that became the perfect name. I snagged it a couple years ago on a whim because I was surprised that it was available, and then I finally moved everything to that domain last year. When I began my Seasonal Food Guide in January of this year, all of the pieces fell into place kind of perfectly. What The Year in Food has grown into is a visual journal of seasonal eating and food culture.
**What's your favorite post? **My favorite post is probably the one where I talk about my weekend at Eat Retreat. It was a turning point for me in terms of how I think about what I'm doing, how I engage with folks in the food community, and where I want to go with all of this. And it was such an awesome, inspired weekend: an amazing group of talented people, so much incredible food and wine. Some great friendships have developed because of it.
Photo: Kimberly Hasselbrink
What's something great that you've learned or that's happened to you since starting your blog? It's challenging to pinpoint a specific thing: the learning process for this has been organic and totally immersive. I've learned a ton about photography and light - it's amazing to me that I was always obsessed with light quality in my photography outside of food, but that it's taken me so long to understand that in the context of food. I've also learned an incredible amount about produce, because I research it every month for my Seasonal Food Guide. And I have learned to make peace with the fact that there will always be more unwashed dishes.
What's the usual process for developing one of your posts? I first brainstorm what produce I'd like to feature for the next month, then research a bunch of items, and browse the markets to see what's available. Then I generate a series of recipe sketches and take it from there.
What are your favorite ingredients and tools? I have a weakness for salty foods, so I love cheeses, olives, anchovies and pickled things. Nothing beats a good olive oil. Produce at its peak makes me stupidly happy. And I am still as enamored with my Wusthof chef's knife now as I was when I first received it.
Photo collage: Kimberly Hasselbrink
What are your favorite food and cooking resources? I swear by The Flavor Bible
. It's such a great jumping off point for recipes. I am really fond of an old produce book that was my mother's, The Greengrocer Cookbook
by Joe Carcione. Anthony Myint and Karen Leibowitz' new book, Mission Street Food
, is remarkable. Rene Redzepi's Noma: Time and Place in Nordic Cuisine
slays me every time I look through it. Evan Kleiman's Good Food podcast is reliably fantastic. And I frequent a lot of food blogs and magazines for inspiration.
What photography equipment do you use? A Canon T2i, along with a 50mm lens, and a 24-70 lens generously loaned by a friend.
**Where else can we find your work? **I contribute twice monthly to Etsy's blog.
What food blogs do you follow? Many! I find that I'm drawn most to those that are some combination of funny, smart, thoughtful and inspiring. A few of my favorites are Bon Appetempt, Lottie + Doof, Sprouted Kitchen, Penny de los Santos' Appetite, and Seven Spoons.