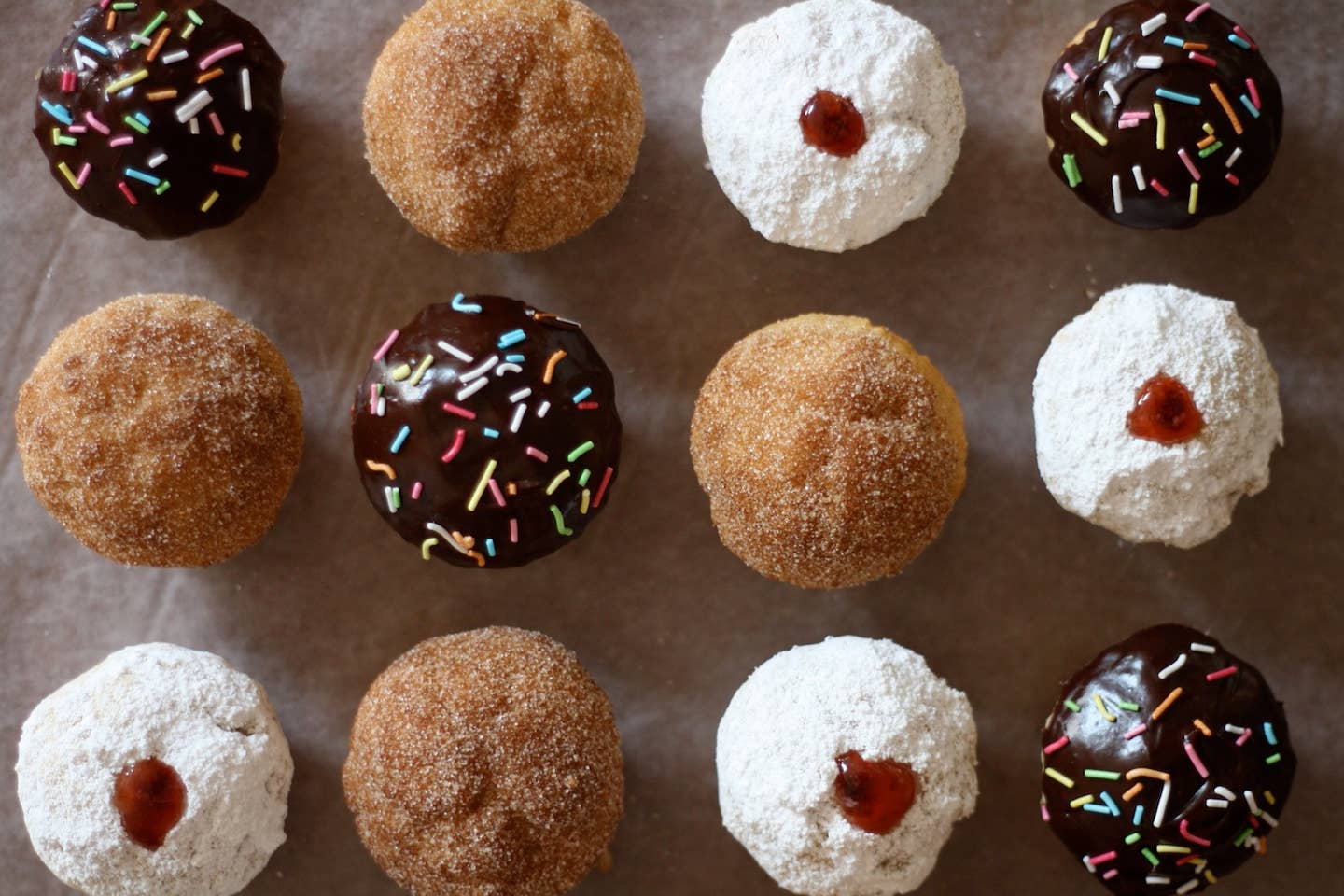 Culture
Sites We Love: butter me up, Brooklyn!
Gorgeous photos? Check. Engaging writing? Check. Seriously inspiring recipes, tips, and culinary curiosity? Check, check, and check. The best food blogs all seem to have a lot in common—but what separates them out are the strong personalities behind them. In our Sites We Love series, we sit down with some of our favorite bloggers to find out how they do it—and why it's as much fun for them as it is for us._
Today's site we love is butter me up, Brooklyn!, where Seattle-to-Brooklyn transplant Lillie Auld shares her love for all things baking (and butter). Here's what Lillie has to say about her site.
Blog Name: butter me up, Brooklyn!
**Posting rate: **I post as often as I can, which is usually about once a week.
**Geographic location: **Brooklyn, New York
**Why is the site called butter me up, Brooklyn? **When I moved from Seattle to New York, I struggled for the first few years to find my place in the city. Then I moved across the bridge to Brooklyn in 2010 and I immediately fell in love, so I guess you could say Brooklyn buttered me up. But I also love alliteration and that's probably a large part of why the name really stuck.
**What's been your most popular post? **Google Analytics tells me it is a tie between the red wine brownies and the frosted speculoos cookie butter bars, but I have a personal weakness for cookie butter so I'd say that is worth a few extra page views. For months I had wanted to experiment with the glory that is speculoos spread when one night the idea for cookie butter blondies came to me in a dream. I woke up the next morning and immediately began developing recipes. When I found one that I thought was a winner, I presented it to The Official Taste Tester (also known as my mother) and she suggested a cookie butter frosting for even more speculoos flavor. Being the child that I am, I pushed back thinking it would be too over the top but after some back and forth, I finally agreed to try it with the next batch. After one bite I immediately took everything I had said back—the frosting truly makes the bars. I learned that the ol' lesson is true: Your mom is always right—even if you happen to be 27 years old and the one with the food blog.
Credit: butter me up, Brooklyn!
**What's your favorite post? **It is difficult to choose just one favorite, but for no other reason than the fact that I absolutely love doughnuts I'd say the mini doughnut muffin post. I really did have an extreme amount of fun baking, making, and shooting it.
**What's something great that you've learned or that's happened to you since starting your blog? **I learned how to cook! As I was growing up I always gravitated towards baking and Inever really bothered to learn more than a few basic pasta recipes and how to chopan onion. But now that I have a baking and dessert-focused blog, savory cooking hasbecome one of my most favorite evening activities. After a day of making cookies and tarts and pies for the blog, I enjoy not having to measure ingredients precisely or writedown notes or take pictures of the process. Knowing how to pan-fry a pork chop was probably one of the last things I ever thought I would learn from starting BMUB, but ithas been a very happy side effect.
**What's the usual process for developing one of your posts? **They usually start with me a) eating something that I want to recreate at home, b) having a craving that I just can't seem to shake or c) thinking of an idea for a curious combination. I keep a notebook with me at all times and I have to write everything down because I have a memory like a canary. Every few days I go though my notes and workout several ideas that I develop into recipes to be put to the test. I usually have one day a week where I bake and shoot several recipes, and tweak them if needed, then I write up a post and publish it on to the World Wide Web.
Credit: butter me up, Brooklyn!
**What are your favorite ingredients and tools? **Just as in fashion, the culinary world is all about accessorizing and I love the little extras that bring desserts over the edge like flaky sea salt, sanding sugar, brightly colored sprinkles, cocoa nibs, and brown butter. My favorite tools are my kitchen scale, my microplane zester, and my tart pan--because it adds classiness with zero effort on mypart.
**What are your favorite food and cooking resources? **One of my favorite ways to spend a Saturday is going to NY Cake and day-dreaming in front of the wall of sprinkles and cupcake-liners. When I walk in the front doors, I get dizzy with joy and I have spent more time there than I'd like to admit. I love Fishs Eddy for their collection of glass and dishware and I could spend hours wandering the aisles of the restaurant supply stores on the Lower East Side. My collection of cookbooks is constantly growing and I read cookbooks before bed like most normal people read novels, but when I am in the kitchen and have a baking question, I can usually get the answer by asking my old pal Google.
Credit: butter me up, Brooklyn!
**Where else can we find your work? **I work as an event planner by day so I am always trying to find the balance between work and food bloggin' but most recently I was able to contribute to Joy of Cooking, TheEverygirl, Cereal Magazine, and Pure Wow.
**What is one thing that sets your site apart from others? **I probably use the word amazeballs more than anyone else.