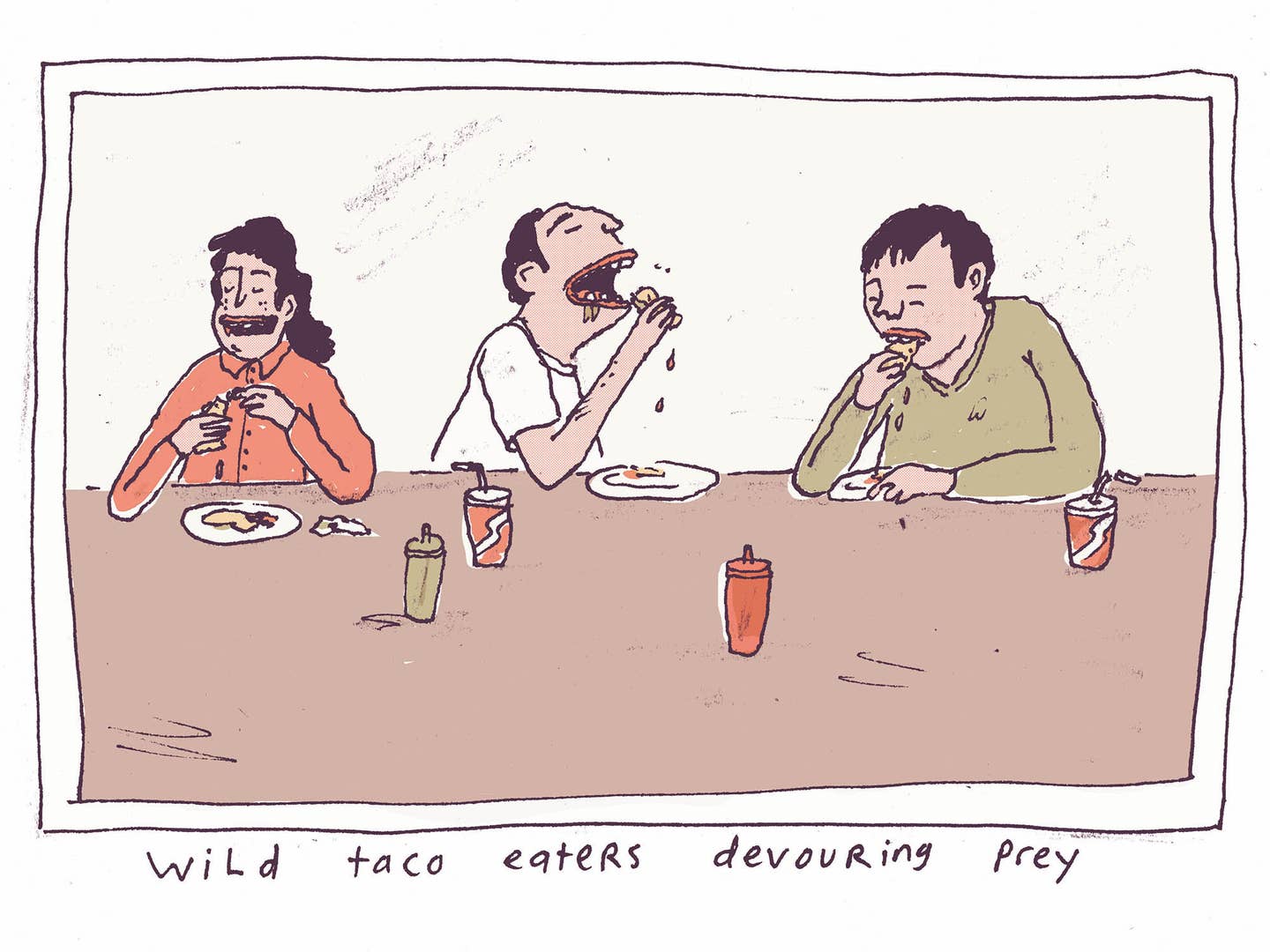 Travel
Dispatch: Tacos de Canasta Especiales, Mexico City
The easy-to miss Tacos de Canasta Epeciales sells some of Mexico City's best "basket" tacos
Tacos de Canasta Especiales hides in plain sight. It's a lime's roll from the main Zócalo in the Centro Histórico of Mexico City, but visitors taken by the gargantuan expanse of the main plaza walk right by it. Look for the line snaking down Avenida Francisco I. Madero, which is closed to traffic, but open to pedestrians. The line moves fast; you have just a couple moments to gauge your hunger.
On offer here are tacos de canasta, or "basket tacos," whose name refers to the wicker baskets in which women used to carry pre-formed tacos to market, a style endemic to Mexico City. At Epeciales the baskets are giant steel contraptions covered with cloth and layered with hundreds of tacos that hold soft fillings: crumbled potato, mashed beans, stewed chicharrón, pork adobado, and green mole. The tacos slowly soften in the baskets, rubbing up against their neighbors, steaming almost to the point of collapse.
The space is nothing more than a corridor, a slim metal counter lined with squirt bottles of hand sanitizer, troughs of avocado salsa, and jalapeños en escabeche; below, a long line of stools are strung together like on a chain gang. There's no point in searching for silverware; there is none. Everyone eats with their hands, posting up at the counters and tearing off pieces of the mushy tacos, scooping up salsa and chips of pickled, spicy carrot with their fingers. It's a delicious, glorious mess.
Tacos de Canasta Especiales (map)
Avenida Francisco I. Madero, between Palma and Plaza de Constitución
Mexico, D.F.