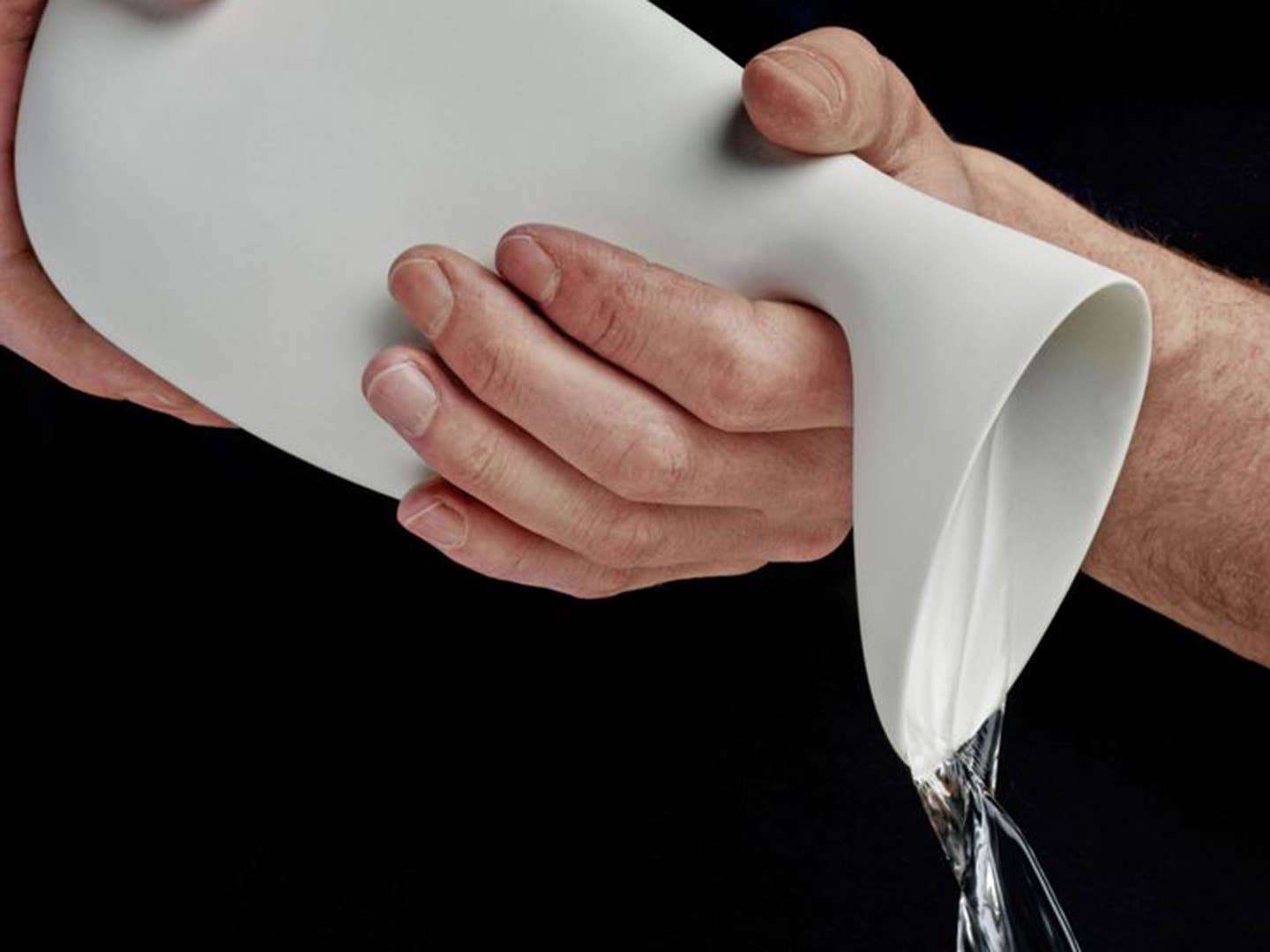 Culture
The Gallery That Turns Kitchen Objects Into Artwork
New York's Atelier Courbet sells unique, beautiful pieces for home entertaining
The tabletop pieces at Atelier Courbet, a design store and gallery in Manhattan, don't shy away from the surreal (a fur-covered teacup) and the playful (Jean Arp paintings abound). It's not surprising once you realize that the store's owner, Melanie Courbet, has art in her blood. A descendant of the great 19th century realist painter Gustave Courbet, the former curator and art advisor has built a place devoted to showcasing everyday objects as gorgeous artwork.
Her selections, which range from furniture to lighting to textiles and kitchen and table design, are idiosyncratic, and often bespoke pieces made for her store. "What ties everything together is not a single design aesthetic," says Courbet, "but rather a multiplicity of styles and the designers' love of the materials they use and their great respect for craftsmanship."
Get her talking about her artists' materials and techniques and her eyes light up and her voice sparkles. So we've turned to her for some of her store's favorite dining and tabletop items for entertaining that double as pieces of art.
If the fanciful biomorphic shapes in Jean Arp's paintings were to leap off one of his canvases and onto your dining table, they would resemble the porcelain design wares of Aldo Bakker. "I think these witty tabletop pieces are some of the coolest objects in our selection," says Courbet. The set, with its novel shapes, creates a new design landscape for the dining table that is fantastical, elegant, and wonderfully playful. The set is made of white bisque porcelain with an enamel interior. (Olive Oil Plate, $140; water carafe, $250)
Most crystal manufacturers intend for their glasses to be bought as matched sets, but Irish crystal-maker J. Hills takes a more free-spirited approach. The pieces in the Standards collection, designed by Italian-born Martino Gamper, are intentionally mismatched, yet they're held together by the random Cy Twombly-style lines and crystal-cutting techniques used to create them. "It's mesmerizing when you start looking at the layers of cutting and frosting patterns and the craftsmanship involved," says Courbet. And when you sit down at the table, the glassware will be just as individual as the guests. (Glasses and carafes from $150)
"The Toteu candlesticks from Kriest are among my favorite objects in the Atelier because they're elegant, delicate, and masculine at the same time," says Courbet, "a perfect reflection of designer Kristin Barron's personality." The beautiful wooden elements in the limited-edition candlesticks are carved from the extremely hard wood Aesculus tree. Inspired by ancient Greek and Etruscan ceramics, they are at once organic and sleek. Because they take thin, tapered candles, they impart a beautiful twinkling light to the evening's meal. (Kriest candlesticks; $850)
"The Bol Sein is made from the mold cast from Marie-Antoinette's breast," says Courbet. "She commissioned the ceramicists of the Royale Manufacture of Sèvres to make it because she wanted to create a bowl from which the guests of her dairy farm could drink milk." In 2012, French artist Antoine Boudin, in residence at Sèvres, was inspired by the beautiful shape of the royal breast cup to produce an elegant, if decidedly surreal, coffee set of enameled porcelain —definitely an after-dinner conversation piece. (Bol sein; $950)