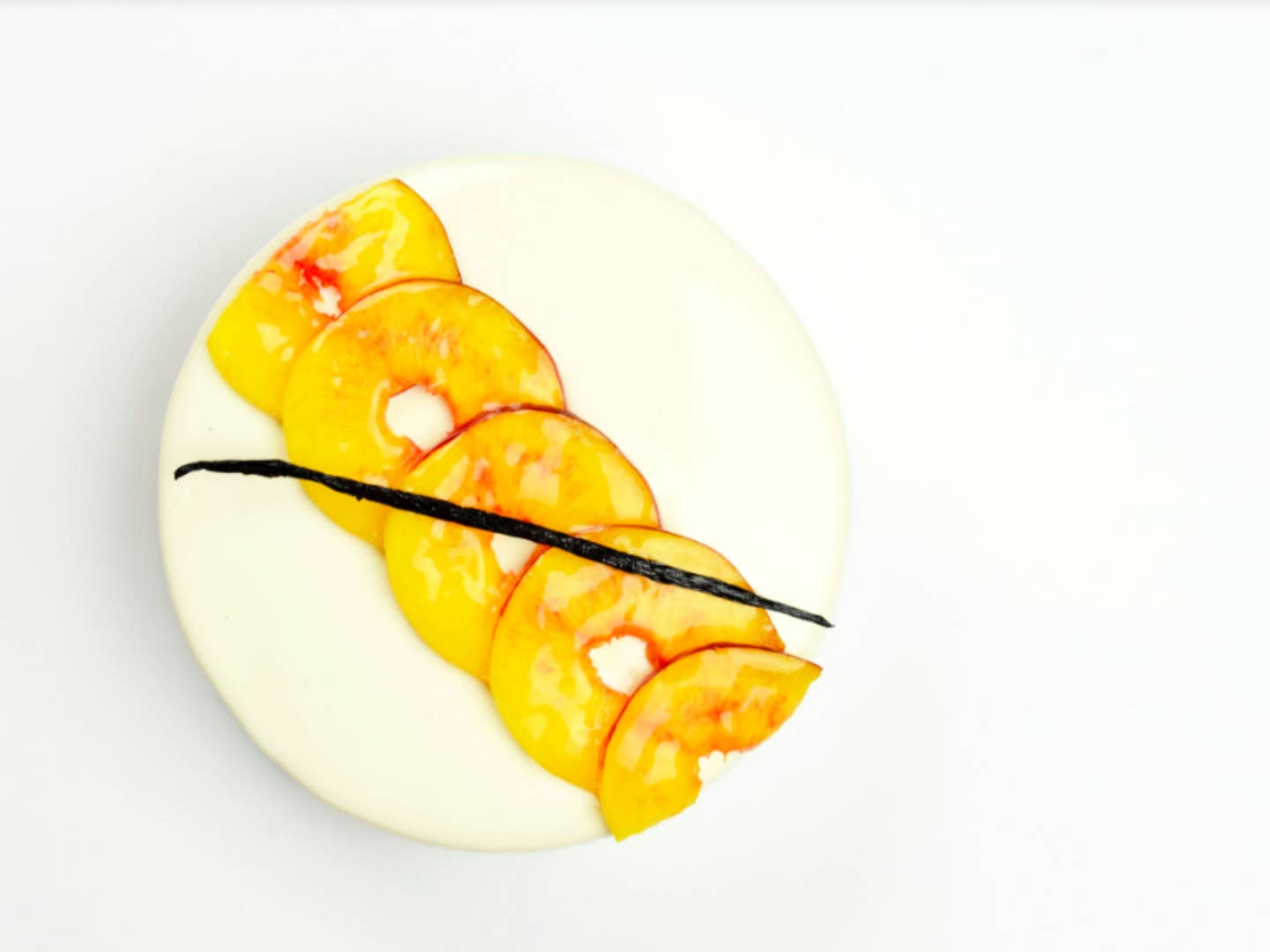 Culture
Meet the 2017 SAVEUR Blog Awards Finalists: Our 6 Best Baking Blogs
Have a sweet tooth? Get ready to get sweet on these
The SAVEUR Blog Awards are here, and from a pool of tens of thousands of reader nominations we've selected 72 finalists in 12 categories. Now it's your turn to vote for a winner. Cast your ballot here early and often; you can vote as many times as you like by September 6th. Today: meet the finalists for our Best Baking and Sweets Blog category, in their own words.
The Blog: The Chef Iso Pastry Blog was founded as a living, breathing gallery of pastry art. It showcases the process, tools, and techniques of the trade in a series of mesmerizing videos. Each post is a feast for the eyes as well as the taste buds. It asserts that pastry is as much an art form as any other medium and draws inspiration from fashion, fine art, and film. The blog welcomes beginners and experts alike to indulge in the art and science of haute pâtisserie. Just a side note since many people are unsure about the pronunciation: the correct pronunciation of Iso is "Ee-so" not "Aye-so"
The Blogger: Justin Iso is a Japanese-American pastry chef creating elegant desserts that blend Japanese artistry with French culinary tradition. After moving to New York City nearly a decade ago, he immersed himself in the city's thriving food culture, particularly the sweet world of fine dining desserts. A computer programmer by trade, he is drawn to the precision that pastry demands. It requires discipline and patience, while still allowing limitless creativity within its rigid foundations. In keeping with his Japanese roots, he is always learning and refining to master his craft.
The Blog: With an emphasis on baking, desserts, and Southern-inspired dishes, the Wood and Spoon blog is a space for people with a passion for creating beautiful and delicious food to share with their families. The stories and recipes are intended to draw readers to the kitchen to create dishes and cultivate community around the table. The mission of the Wood and Spoon blog is to captivate home bakers through the honest lens of daily life, while providing recipes that inspire readers to taste the joy that comes from creating food to share with the people around them.
The Blogger: Kate Wood is the self-taught baker, writer, and photographer behind the Wood and Spoon blog. She is a transplant to LA (that's Lower Alabama, y'all!) where she and her husband are raising two tiny humans. A dietitian by trade, Kate now works full-time on her blog, practicing her "everything in moderation" motto, and occasionally escapes the small-town life by eating her way through new cities. She believes in thank you notes, laughing at yourself, and the magic that happens when good friends share a meal.
The Blog: DisplacedHousewife started three years ago when Rebecca sold her first recipe to a magazine and she's been blogging ever since. She came up with the name DisplacedHousewife when she moved overseas and spent her days in her Chinese kitchen baking up favorite recipes for her kids, friends, the doormen and just about anyone that would take them. DisplacedHousewife has everyday, easy-baking sweets but also includes more challenging baking projects for when you want to spend a little more time in the kitchen. She's created a space where followers feel like she's there in the kitchen with them, sipping champagne and they're about to eat something delicious together.
The Blogger: Rebecca Firth is obsessed with all things butter, sugar and anything the slightest bit doughy. A self-taught baker from southern California, Rebecca honed her skills in the kitchen while living in Beijing, China until settling back stateside in Santa Ynez Valley wine country. She is a baker, writer, recipe developer and resident sweet eater. When Rebecca's not in the kitchen covered in flour she's outside in her garden, sipping wine watching her chickens or napping.
The Blog: Cloudy Kitchen began as a way for Erin to share recipes from home, along with new experiments inspired by her move to America. After launching in 2016, the blog grew to encompass a wide range of recipes—from comforting home baking, to intricate pie lattices, to multi element desserts. Erin focusses on using seasonal ingredients, learning new techniques, sharing classic New Zealand baking, and exploring American recipes. She often draws inspiration from growing up baking with her Grandma from her handwritten recipe book—something which sparked her love for baking from a young age. The aim of Cloudy Kitchen is to share both childhood recipes and new discoveries, often putting a unique spin on an old favorite.
The Blogger: Originally from New Zealand, Erin moved to Brooklyn three years ago. A self taught baker, she is a geologist by trade, and worked on an oil rig before making the move to NYC, where she launched a design business with her husband. She began baking soon after she moved over as a way to bring a little bit of home into a new unfamiliar city. Erin now spends most of her time managing the design studio, pottering around in her tiny apartment kitchen, and playing with new flavor combinations.
The Blog: Cooking Me Softly is a place dedicated to recipes and images that Arianna and Paolo share with old and new friends. You can find tips and ideas either for stunning desserts or greedy treats for special events or just where to swap the recipe for a gorgeous home made bread loaf. Time has passed and they have noticed to have many friends to share the way they started many years ago……friends who help them to love more and more what they do. Adventure carries on with new sweet emotions.
The Bloggers: Arianna and Paolo are the team behind Cooking Me Softly. They represent a family, and together, they share our passions made of good living, serenity and good food. They share recipes and images, ideas and feelings with whoever wants to follow them. They have lived in Milan for many years, where they dedicated our time to intense and frantic moments. They moved to the countryside to start a new life, where time passes slowly and in a soft way. Reading a book, growing their vegetable garden, playing with their dog and cooking for friends is the way they now live. That's life.
The Blog: Chocolates & Chai is a food blog for lovers of comfort food, dessert, and brunch. Inspired by international cuisine, the blog is all about finding the love and the story behind every meal. Initially created to share recipes with friends and family living around the world, the blog quickly grew a following—a devoted crowd of besties, and even got its own mascot—Hootie, the grumpy, ever-sleepy owl!
The Blogger: Rizwan Asad is a self-taught baker, expert eater, and sometimes writer currently living in Toronto, Canada. You'll relate to him if you value a good homecooked meal. For him, the kitchen is a place for warm memories, a place to make new stories. Riz has been a student of many things and a resident of many places. Ask him where he's from to hear him weave a story of a mischievous childhood, delectable food, and exotic places. All you really need to know is that he studied at Hogwarts. No, seriously!