Our 12 Favorite Dessert and Pastry Instagrams
From big-ticket pastry chefs to oven enthusiasts, here are the sweetest feeds to follow right now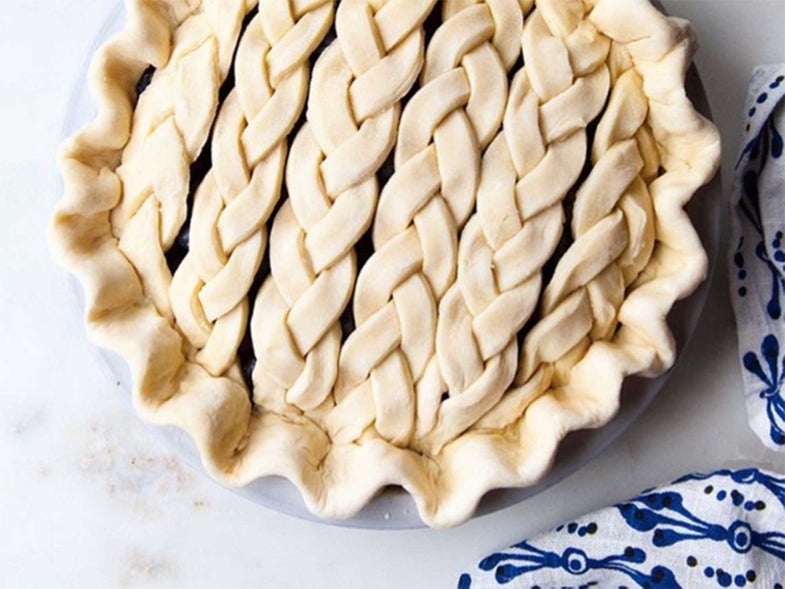 Instagram-obsessed sweet tooths, rejoice. If you're looking to fill up your feed with mouthwatering images of cakes, pies, and more desserts, we've got the must-follow list for you. From star pastry chefs to baking hobbyists, these 10 Instagrammers know their way around an oven.
Have some sweets of your own? Follow SAVEUR's dessert Instagram @thesugarfiles, tag #thesugarfiles, and we'll share our favorites. After all, if you didn't share it on Instagram, did it even happen?
James Beard Award-winning pastry chef, Cronut creator, and all-around great human, Dominique Ansel is the mastermind behind the Dominique Ansel Bakery and Dominique Ansel Kitchen in Manhattan, New York City; and Dominique Ansel Bakery in Tokyo, Japan. Ansel's feed gives a behind-the-scenes look at top-tier pastry magic. Watch Chef Dominique pronounce tricky French pastries, or see how he makes three easy different caramel sauces.
Tal Spiegel has the ultimate food-meets-fashion feed. A Paris-based pâtissier and lover of flashy shoes, Spiegel juxtaposes various sugary masterpieces with the perfect, color-coordinated footwear.
This is our office's favorite doughnut shop. Need we say more?
Jen Yee is a James Beard-recognized pastry chef based in New York City who was most recently head of the highly-acclaimed pastry department of Andrew Carmellini's Lafayette.
Alabama native Kate Wood balances her daytime job as a clinical dietitian (really!) with her nighttime gig as a new mom and self-taught baker. When she's not sharing her picturesque brownies and bundt cakes, she's promoting Southern culture and the joys of entertaining.
Tessa Huff wears many hats, including: cookbook author, cake slinger, and Canadian. Also a former bakery owner, she shares her passion for home-baking through her blog Style Sweet CA. Dip into her feed with caution: her elegantly-styled photos will make your stomach crave those sweet bites.
Some of the world's most beautiful cakes come from Medellín, Colombia, specifically from the kitchen of home baker and SAVEUR Blog Awards 2016 finalist Julián Ángel. A web designer by day, Ángel started baking just three years ago but is already wowing the internet with his artistic designs—including this Jackson Pollock-number and this multi-colored ombré confection.
Another SAVEUR Blog Awards alum, baker, blogger, and cookbook author Molly Yeh moved from New York City, where she attended prestigious arts school Julliard, to a farm on the North Dakota countryside. Her clean, curated feed is sure to brighten any day. Between her time documenting recipes and journaling, she helps our around the farm with the animals keeping her company.
Holly Fox applies the creativity of her graphic-design background to these picture-perfect cookies. A Chicago to LA transplant, Fox started baking over 7 years ago, on a whim, but as her feed shows, she is now a certified icing expert.
A veteran of bakeries such as Red Hen Bakery in Middlesex, Vermont and Farm & Sparrow in Candler, North Carolina, Tara Jensen now runs a bakery out of her own home, which she calls Smoke Signals, where she hosts monthly pizza nights and workshops. Jensen aims to use her craft for good, organizing within her community and empowering others who want to learn.
Frank Adrian is a West Coast guy who fell in love with the food and city of Paris, where he lives with his partner and their adorable dog, Parker. His baking journey began when he moved to the City of Light and was surprised that "finding a simple layer cake covered in buttercream proved to be difficult." He started baking, earned the nickname "cakeboy," and the rest is history.
Based in Los Angeles, Johnson is a self-professed "lover of cake, enthusiast of pie, and doughnut fiend." If that's not enough of a resume, she previously co-founded the city's first Filipino food truck, Manila Machine, and runs the restaurants Joan's on Third and Sotto. She works on this Instagram, and the blog Let Me Eat Cake, in her spare time.