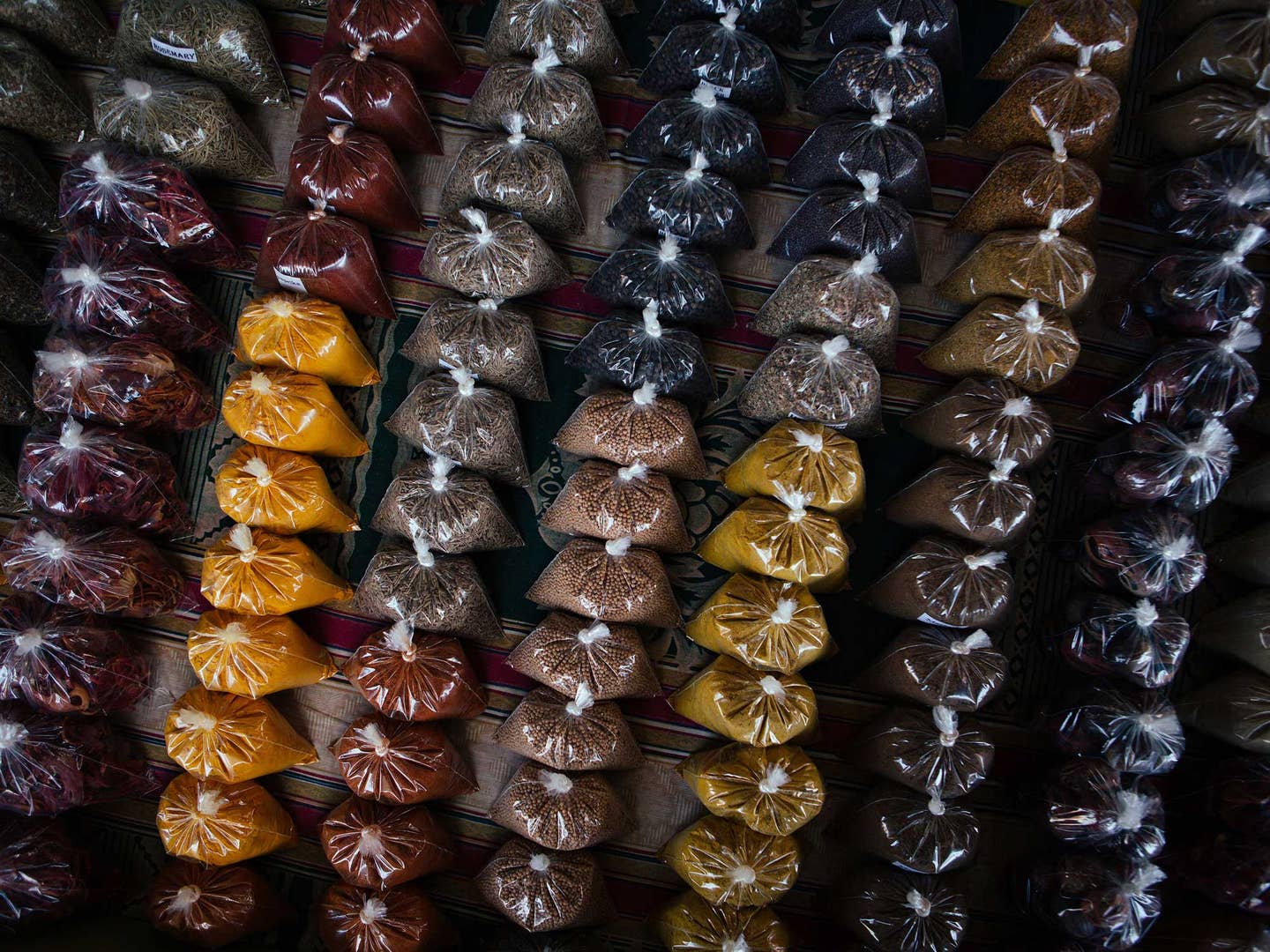 Culture
The Best Food Stories We Read This Year
Gripping essays, deep reporting, and the weird and wonderful investigations we loved in 2016
Bloomberg calls it their jealousy list—a rubric whose bittersweet elegance has me jealous for not thinking of it first—the stories we editors read that we wish we published ourselves. The stories that stick with us long after reading, that our browsers remember with a few keystrokes because we've shared them around so many times.
I asked the editors at SAVEUR to share their top picks from their personal jealousy lists with me, so we could share them with you. This roundup, a list of a mere 10 stories, is of course woefully incomplete. But it also reflects some of the most salient issues of our year in American cultural and political life. There are questions of ownership—cultural and economic—over food and the peoples they link us to. Reports of political divisions that betray much deeper existential divides. Assaults on truths and falsehoods. And some brooding looks into weird, weird shit.
Chances are you have some free time coming up in the next couple weeks. Give these stories a read, won't you?
A masterful investigative work that shows just how much we're all lied to about where our food really comes from. Restaurant critic Laura Reiley spent months interviewing restaurants and farmers, making site visits, re-interviewing fraudsters to give them a chance to fess up, and sneaking leftovers of fish off to DNA labs. The result? "Just about everyone tells tales. Sometimes they are whoppers, sometimes they are fibs borne of negligence or ignorance, and sometimes they are nearly harmless omissions or 'greenwashing.'" There's delicious schaudenfreude in watching Reiley catch chefs in lies about their supposedly close relationships with farmers who've barely heard of them, but also a sobering moral: "ethical" consumption without rigorous interrogation may do more harm than good.
What is American food? Coconut jelly served next to pumpkin pie. Stuffed grape leaves and lamb chops. Saffron-perfumed rice with caramelized onions. Squash dumpling curry. In 15 written vignettes and video features, the reporters of the Times show just how kaleidoscopic American cooking and culture can be, by focusing on the one meal we all share but cook in our own ways: Thanksgiving dinner.
A carefully crafted meditation on getting older, and doing it alone, and being okay with it but not entirely okay with it, and longing for the traditions that make a house a home, and depriving yourself of them, and filling in the gaps with other forms of warmth. In the hands of a lesser writer, this kind of inward look could turn maudlin and trite faster than you can say "bone broth." But Bainbridge's prose has an understated poetry that hits right where it needs to with a haunting, humane elegance.
Who can lay claim to a food tradition, and what are the political implications and personal realities of doing so? If you read one story on the subject, make it this one, a dialogue between legendary Southern food scribe John T. Edge and the brilliantly articulate writer and cook Tunde Wey. It's not a tidy conversation; Wey pulls no punches in his well-argued broadsides and Edge isn't trying to play peacemaker for peace's sake. But it's exactly the kind of uncomfortable and complicated writing we could all benefit from. As Wey says, "Like humidity, the truth thickens all air."
Is the best cocktail story of the year about a drink that doesn't exist? Quite possibly. Here Zimmerman takes us on a weird and wonderful journey through space, time, nerd bars, and self-reckoning, all in the guise of a story on the pan-galactic gargle blaster, the made-up cocktail from The Hitchhiker's Guide to the Galaxy that has no recipe, except for every single one every single misfit fan has invented in their own head, then served to a crowd of misfits whose principal bond with each other is how they don't belong.
Usually when food writers report on scientific research, things go horribly wrong; it's a recipe for a broken sauce of misinterpretation piled on misinterpretation in service of a narrative driven by passions over facts. But here Guo adeptly breaks down the theory and research behind an economic and anthropological study that digs into fundamental historical questions: Why are so many societies across the world independently alike in so many key ways, and why were some so effective at conquering others? The core of this new creepy but compelling idea: There are grain-growing societies and root vegetable-based societies, and that one little difference might have a big impact on literally everything else.
One of the keystones of First Lady Obama's legacy will be a vegetable garden. This report shows why that's no small thing. In a political compound where everything is a symbol, a plot of land that produces 2,000 pounds of produce a year and feeds the first family at state dinners sends a potent message about the critical value of realistic and sustainable approaches to food that the American people need to be acting on, oh, yesterday.
An essay about being the domestic partner of a brilliant-but-sometimes-mansplainy food editor for the publication said editor edits? Could be the worst kind of navel-gazing. But no. Lowenstein's measured tale is biting and tender and hilarious and incredibly human. One of the most honest and loving stories about love and its maladies that's ever crossed into food territory.
Rao is one of the most gifted stylists and storytellers in food writing today. She prefers to set her sights on others, but sometimes she lets her own life take the spotlight, such as in this piece on making shrikhand, a sweet and sweetly spiced Indian yogurt dessert. Her pleasure in making it reverberates off the page and right into your skull: "So much home cooking turns a little into a lot, stretching bread or bones, using every last bit to serve more food, to more people. Not shrikhand. This is celebration food, and to make it is to indulge in some wastefulness, to end up with less than you started with, to choose pleasure over practicality."
Damon Baehrel's eponymous restaurant in Earlton, New York, is one of the most well-regarded restaurants in the world. Tables are booked through 2025. Globetrotting diners sometimes call Baehrel one of the best chefs who's ever lived. But wait—does his restaurant actually exist?