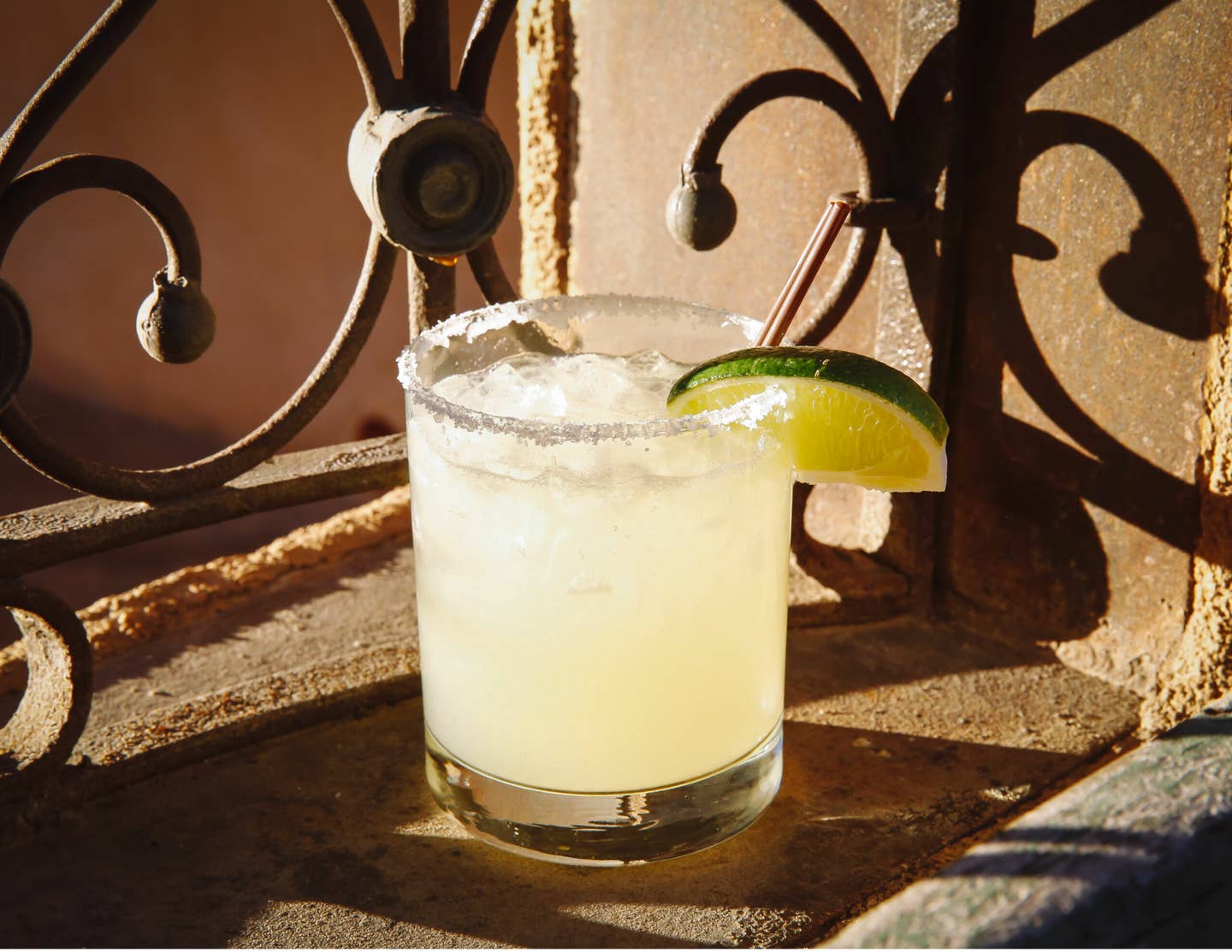 Travel
Is This the Best Margarita in Texas?
You have to drive through mountains and across deserts, but the drinks at the White Buffalo Bar in the tiny town of Marathon are worth the journey
Margaritas flow like water in Texas. Some are delicious and refreshing; others gross and hangover-inducing. And there are plenty of signs outside bars trying to convince you they have "the best margarita in the state." Drinker beware: most are not as advertised.
From decades of living in and traveling around Texas, I've found the best are often where you least expect them. And my personal favorite—don't hate me—comes from the White Buffalo Bar at the Gage Hotel in the tiny town of Marathon.
Over in far west Texas, just north of Big Bend National Park, Marathon is one-horse town so small it doesn't have a single traffic light. But the Gage, which dates back to 1927, is making margaritas that meet any modern standard for greatness.
This corner of Texas is almost otherworldly in its beauty: remote and grandiose, dry and jagged, intimate and enormous all at once. "The stars at night are big and bright" only makes sense once you've seen the night sky in West Texas. The first time I saw this part of the state was on a road trip I took with my brother, who was more familiar with the area. So of course, he took me to the White Buffalo and ordered me their house margarita, which was limey and tart and mildly sweet and salty and just the right amount of boozy. Of course I quickly ordered a second. Okay, then a third. Fresh and bright with lots of lime, rounded out by the gentle hum of orange liqueur, and built on a base of fruity, funky blanco tequila, the drinks were pretty close to perfect.
I've never stopped thinking about that trip, and that margarita; it became a kind of legend for me. And on a recent trip around the Texas-Mexico border, I had a chance to stop by the Gage for another drink.
Was it as good as I remembered? Absolutely.