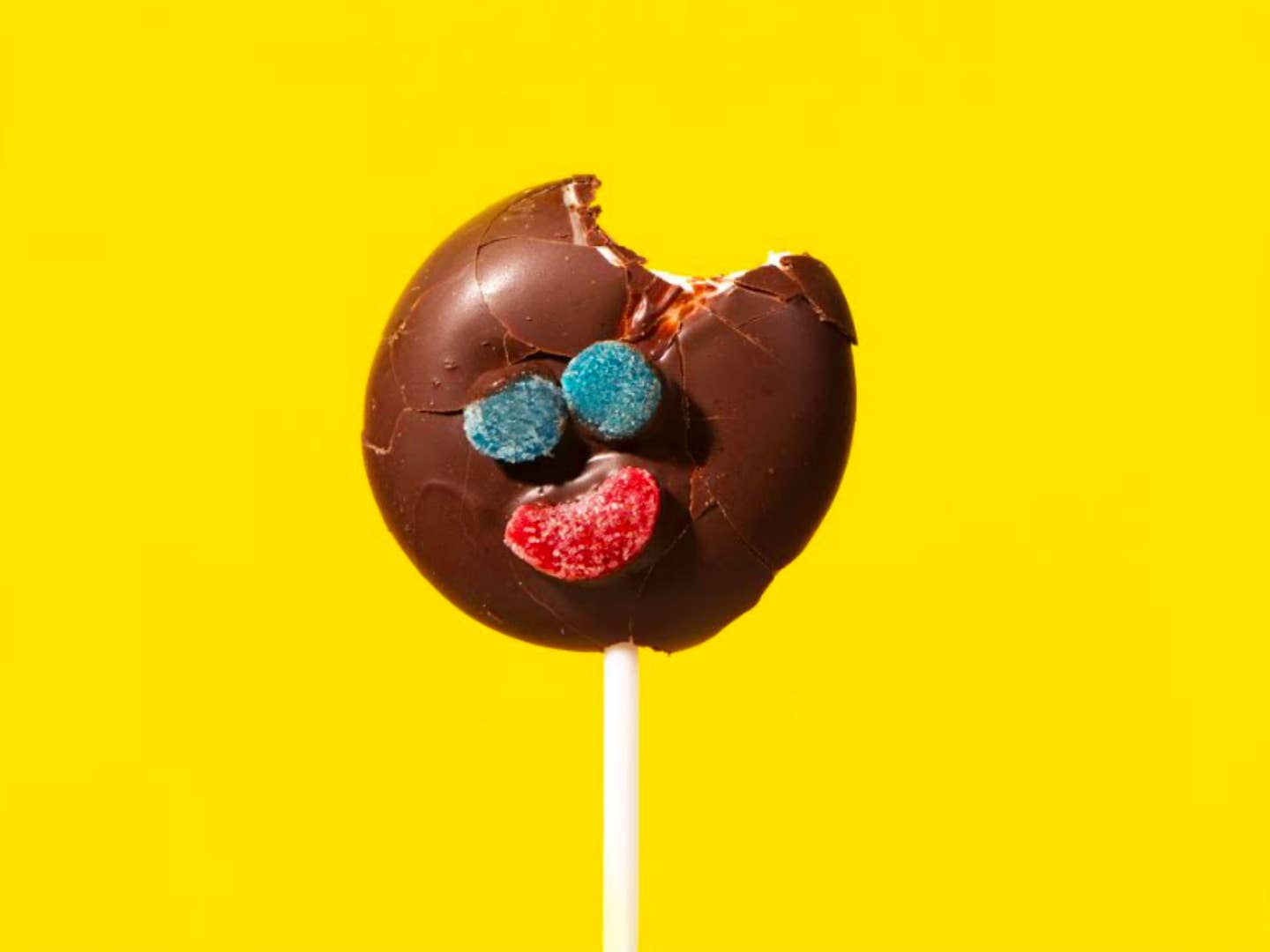 Culture
Meet the 2017 SAVEUR Blog Awards Finalists: 6 Essential New Food Blogs
Get to know these great new voices
The SAVEUR Blog Awards are here, and from a pool of tens of thousands of reader nominations we've selected 72 finalists in 12 categories. Now it's your turn to vote for a winner. Cast your ballot here early and often; you can vote as many times as you like by September 6th. Today: meet the finalists for our Best New Voice category, in their own words.
These blogs are new to the scene, and they're telling gripping stories with recipes and perspectives from the Middle East, South Asia, Mexico, the Mediterranean, and beyond.
The Blog: Pakistan Eats is a tribute to the cuisine that has consistently served as a bridge between Maryam's heritage and adopted home. Pakistani food is grossly under-documented, and, in the public imagination, reduced to a handful of Punjabi dishes found in Indian-American restaurants. By sourcing and testing recipes from diverse Pakistani kitchens, Maryam hopes to capture and present a more complete picture of South Asian cuisine.
The Blogger: Maryam Jillani is an international educator by day and a food writer and photographer by night. She grew up in Pakistan, immigrated to the United States, and currently resides in Mexico. While she was not much of a cook growing up, homesickness forced her into the kitchen in Washington D.C., where she learned that preparing and sharing a Pakistani home-cooked meal was the most rewarding way to stay connected to her old home, and build friendships in her new one. You can follow her travels and culinary adventures on Instagram at @maryamincolor.
The Blog: Belly Over Mind ushers in a new wave of seasonal cooking with a mix of traditional as well as international influences, symbolic of how progressive the food space in India is shaping into. From obsessive earmarking to following meandering marketplaces in search of ingredients and pinning down technique in his home kitchen, the process coupled with Ankiet's passion comes through in easy-to-follow recipes. Pork belly with jamuns, or black plums, vegetables stuffed with his grandma's coriander chutney, possets made with indigenous Bengal limes, and fridge-cleaner parathas are some of them. The objective of the blog has always been to cook wholesome meals, as opposed to "trendy" food that will never make its way into our recipe banks.
The Blogger: From sitting on his grandmum's kitchen top asking questions about the native cuisine of Sindh to finding his own voice and cooking style, Ankiet Gulabani has come a long way. With no formal training in the culinary arts, it was pure passion that drove him to carve his own niche. His stint at BBC Good Food India shaped him to better understand the Indian audience he was catering to, and equipped him with the tools to visualize a platform that would speak about food with a definitive edge. Belly Over Mind is that space where he cumulates food ideas by way of recipes that complement the Indian seasons.
The Blog: Cardamom and Tea is a tribute to modern Assyrian cooking. Assyrians are a Christian minority indigenous to the Middle East, living in a diaspora scattered around the world. Because of this history, Assyrian food is constantly changing to include new cuisines, while rooted in ancient dishes. Cardamom and Tea includes classic and modern Middle Eastern recipes, from vegan stuffed grape leaves to pomegranate-glazed shish kebab. You'll also find resourceful guides to projects like urban foraging, throwing elaborate dinner parties with minimal effort, and making yogurt with no more equipment than a pot, a blanket, and a wooden spoon.
The Blogger: Kathryn Pauline believes that food blogging can be both aesthetically pleasing and culturally enriching. Through her obsessive recipe developing, she shares her love of traditional Middle Eastern food, as well as creative variations on the classics. Don't miss her tomatillo tabbouleh verde, her cardamom baklava frozen yogurt, and her strawberry sour plum pie, a Middle Eastern take on strawberry rhubarb. Kathryn was born in Chicago, and her family comes from Iraq, Syria, and Lebanon. She is inspired by Sami Tamimi and Yotam Ottolenghi, who believe that breaking bread over hummus might just bring us all together.
The Blog: Esteban created Chicano Eats when he noticed there was a lack of Latino representation in the food blogging space. Growing up queer and "Chicano" (or Mexican-American) meant he had a unique upbringing, having the privilege to be a part of two completely different cultures. Esteban strives to create visibility, educate and provide context behind authentic dishes, and also strives to redefine how people in the U.S view Mexican food, presenting dishes with a very vibrant and minimalistic treatment. Chicano Eats has become a vehicle for Esteban to ultimately explore his bicultural identity through stories and food.
The Blogger: Esteban is a queer Chicano (Mexican-American) who lives in Southern California with his life partner and two dogs. He is a communications specialist and graphic designer by day, and a home cook and reality tv connoisseur by night. He is also the author of the food blog, "Chicano Eats" where he gives Mexican food a minimalist and colorful treatment and explores his bicultural identity as a Chicano through stories and food.
The Blog: Add a Little Lemon approaches the Iraqi diaspora, the first generation internal dilemma, and the conflicting Orientalist narratives of the Middle East through our shared humanity: food. Through delicious Iraqi-inspired recipes and childhood stories, Sara gives an opportunity to move the camera lens an inch, to the parts we don't usually see, the beauty, the generosity of spirit, and the richness of life that embodies Iraq and Iraqis beyond the limiting images of war.
The Blogger: Sara Leana Ahmad is an Iraqi American educator, writer, and food blogger based in Los Angeles. Her food blog Add a Little Lemon, with the tag line "Changing the Narrative One Kubba At a Time," focuses on Iraqi food and culture in the diaspora as a way to reverse stigmatizing and dehumanizing narratives of Iraq and Iraqis. She is part of an international network of progressive Iraqis called the Iraqi Transnational Collective and is a founding member of a new Iraqi Oral History project in collaboration with California State University at Long Beach.
The Blog: The Hungry Bites is a blog focused on Mediterranean food but once in a while, you may see a recipe full of chocolate. The blog tries to emphasize the importance of using fresh, local ingredients and to motivate everyone to start cooking their own meals. It also records authentic traditional recipes and sometimes tweaks them, using ingredients not typical to the Mediterranean area, in an attempt to recreate them with a fresher look. After all, just because quinoa is Peruvian it doesn't mean you can't use it in a Mediterranean dish!
The Blogger: Makos Koukakis was born and raised in the beautiful island of Crete, Greece, so from his early years learned to appreciate the value of the Mediterranean diet. He considers cooking to be a form of ephemeral art and believes that everyone is entitled to play with his food. He grew up in a home where food played a major role in every occasion and learned how to cook from his mother and grandmother in their perpetually busy kitchens. These memories accompany him every time he's in the kitchen.